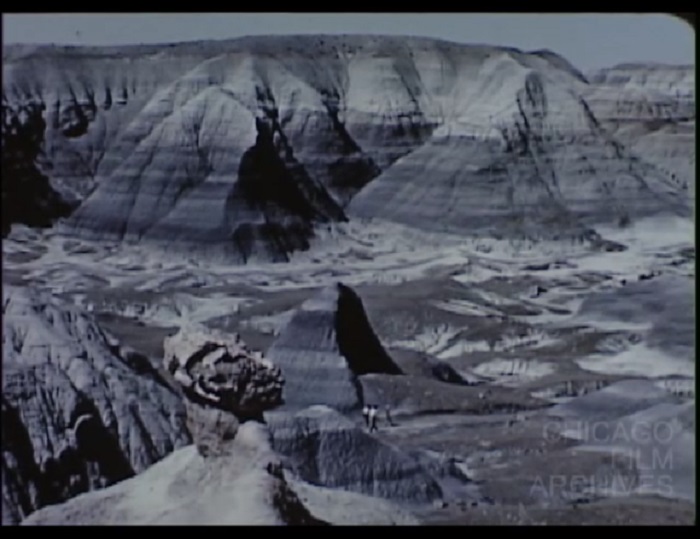 Date produced: 1960
Filmmaker(s):
Country of Production:
United States
Languages:
English
Duration:
01:21:18
Format:
16mm
Colour:
Colour
Sound Notes:
Silent
Awards/Recognition:
Chicago Film Archives list of titled amateur films
Description:
"A two-part lecture travelogue film on the state of Arizona. The film would have been originally presented with live narration by the filmmaker, Robert Davis. Part one includes footage of desert landscapes, ranches, pre-historic artifacts, Native American art production & industry (wigs, textiles, etc), saloons, regional industry (logging, agricultural, and dams). Part two also includes footage of desert landscapes, cacti and dams as well as scenes from Phoenix and the surrounding area. Highlights from part two include a tour of a trailer park and footage of people skiing and sledding down a snowy hill." Chicago Film Archives.
Resources:
This film is a part of the Robert and Theresa Davis Collection held by Chicago Film Archives.
Locations:
Phoenix, Arizona (Filming)
Mount Lemmon, Arizona (Filming)
Old Tuscon, Arizona (Filming)
University of Arizona, Tuscon, Arizona (Filming)
Subjects:
Genre:
Form:
Repository:
Robert and Theresa Davis Collection, Chicago Film Archives
Video Link:
Video Link:
---