---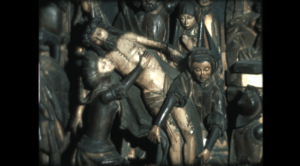 Date produced: 1982
Filmmaker(s):
Description:
Un análisis histórico y religioso sobre el retablo ubicado en la basílica Asunción de Nuestra Señora de Lekeitio.

A historic and religious analysis about the altarpiece located un the Assumption of Our Lady of Lekeitio Basilica.
---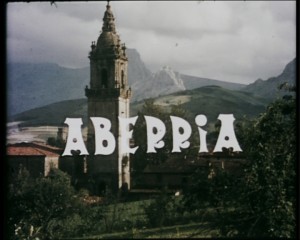 Date produced: 1961
Filmmaker(s):
Description:
Profunda reflexión sobre la Patria. Refleja la visión del ambiente rural de Euskal Herria a través de tomas de personajes populares como los bertsolaris Valentin Enbeitia y Jon Lopategi y el bailarín Victor Olaeta. Por razones de censura la película pasó a llamarse Erria (El Pueblo)

A profound reflection about the Homeland. Reflects the perspective of the rurality in Euskal Herria, through shots of popular characters such as the bertsolaris Valentin Enbetia and Jon Lopategi, and the dancer Victor Olaeta. Because of censorship, the name of the film had to be changed to Erria (The Town).
---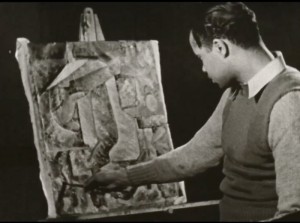 Date produced: 1940
Filmmaker(s):
Description:
"Educational film surveying the instruction of the fine and performing arts at leading African American institutions, including Calhoun, Dillard, Fisk, Hampton, and Howard. The film argues that exposure to theater, music, dance, and the fine arts produces well-rounded students and enriches their lives." National Film Preservation Foundation.
---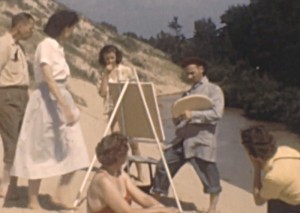 Date produced: 1955
Description:
An artist sets up his easel on a shore with the intention of painting a nature scene. Soon, people gather at the shore and thwart the artist's plan to paint.
---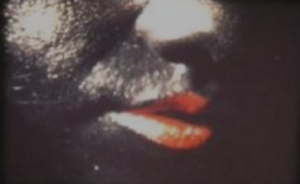 Date produced: 1971
Filmmaker(s):
Description:
"Un documental sobre las acciones plásticas de Raúl Tovar, pintor pop integrante del Salón Independiente, egresado –igual que Celestinos– de la ENAP. En él aparecen jóvenes con los cuerpos pintados de negro y las bocas rojas en algo parecido a un happening, la elaboración de un mural colectivo con frases icónicas de la época ("la imaginación al poder", "Peace", "Love", citas de Lao-Tse, etcétera). En la película predominaba un ambiente psicodélico que no llegaba más allá de la obra del pintor y del contexto juvenil en el que se producía" (Vázquez Mantecón, 2012).

"A documentary about the plastic art actions of Raúl Tovar, a pop painter member of the Independent Hall, alumni –same as Celestinos– of the ENAP. In it, young people appear with their bodies painted in black and their mouths painted in red in some sort of happening, there is also the making of a collective mural with iconic phrases of the time ("all power to the imagination", "Peace", "Love", quotes by Lao-Tse, etcetera). A psychedelic ambiance prevailed, not going beyond the work of the painter and the youthful context produced at the time" (Vázquez Mantecón, 2012).
---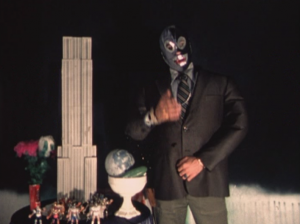 Date produced: 1978
Filmmaker(s):
Description:
"Siete cortometrajes de Maris Bustamante y Rubén Valencia, integrantes del No Grupo, que indican el acercamiento de artistas plásticos al formato súper 8. Los trabajos del No-Grupo tendieron a hacer una reflexión a la vez lúdica y crítica sobre la naturaleza del arte" Superocheros.

"Seven short films made by Maris Bustamante and Rubén Valencia, members of the No Group, that indicate the interest of artists in the plastic arts to use the super 8 format. The works of the No Group were usually a playful and critical reflexion on the nature of art" Superocheros.
---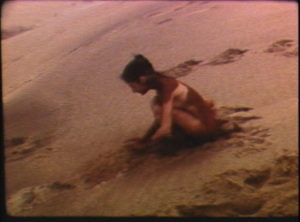 Date produced: 1986
Filmmaker(s):
Description:
"Arena (Sand, 1986), a soft, grainy projection in which Mexican artist Silvia Gruner, naked, on a beach, climbs a dune, sits, rubs sand and red pigment over her body, and then somersaults all the way down. The video loops, and Gruner repeats her uphill trek again and again. Sisyphean, certainly, and yet her only burden was herself and that looked like freedom" (Brown, 2017)
---
Date produced:
Filmmaker(s):
Description:
"Un-staged documentary footage shot and edited by Sallie Wagner. Sallie's description of the film: 'Trading post at Wide Ruins, "Trader Burnt Hat" - Bill Lippincott, Sallie, Antoinette Badgley - mother, baby, Sallie, group of three left to right - Gaddy, John Joe, and ? , Tom Big Gun - raising his arm quickly Hosteen Belahi. Little Woman - captive of [Kit] Carson [survived the Long Walk and Navajo incarceration at Ft. Sumner], John Joe's wife (gold skirt) and daughter, Mary Toddy and John Toddy, young children, Joe Toddy, Nashoshi Begay, Paul Jones in trading post trading with Bill Cousins, wife and child of Tom Big Gun, Lukachuka - also captive of Carson (Blackrock's brother - both medicine men). Navajo Refugee Site "Kinazin" (which means Standing House) near Wide Ruins, Pat Norton inside "Kinazin" ruins, Cliff Ruin in Canyon del Muerto, ceremonial jar washed out by rain, Bill Lippincott - Elvin Jonas and Jack Norton excavating the pot, climbing cliff at Canyon de Chelly - Larry Bell and Doyle Mulligan, Sallie and Bill looking at pictographs below Wide Ruins, pictographs near spring north of trading post, Navajo Fence at Wide Ruins, numerous sunsets'." New Mexico State Archives.
---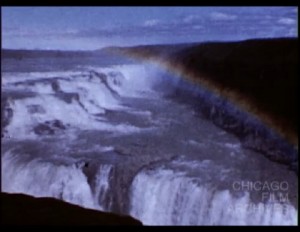 Date produced: 1965
Filmmaker(s):
Description:
"Achieve new perspectives of Incredible Iceland as you travel with Robert Davis by plane, boat, jeep, and afoot. Exploring the many faces of this enchanting island." Lögberg-Heimskringla, Feb. 16, 1967, 8.
---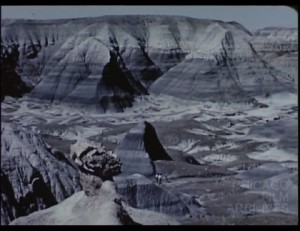 Date produced: 1960
Filmmaker(s):
Description:
"A two-part lecture travelogue film on the state of Arizona. The film would have been originally presented with live narration by the filmmaker, Robert Davis. Part one includes footage of desert landscapes, ranches, pre-historic artifacts, Native American art production & industry (wigs, textiles, etc), saloons, regional industry (logging, agricultural, and dams). Part two also includes footage of desert landscapes, cacti and dams as well as scenes from Phoenix and the surrounding area. Highlights from part two include a tour of a trailer park and footage of people skiing and sledding down a snowy hill." Chicago Film Archives.
---
Total Pages: 6