---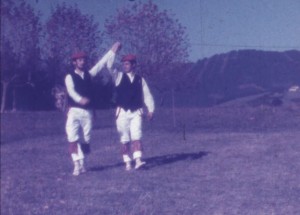 Date produced: 1975
Filmmaker(s):
Description:
La primera parte de la película recoge la historia pasada de Bizkaia y el País Vasco a través de sus pueblos. En cada pueblo se realiza una narración relacionada con la historia de ese lugar y su contexto en relación a Bizkaia.

The first part of this film tells the past story of Biscay and the Basque Country by depicting its towns. Each town has a narration, related to that place's history and to its context relating it to Biscay.

---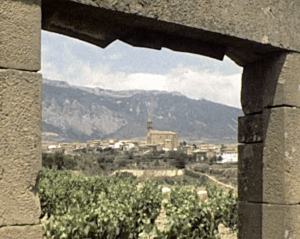 Date produced:
Filmmaker(s):
Description:
Una película que invita a hacer un viaje por la Rioja Alavesa, en especial por el pueblo de El Villar. Un recorrido que muestra los edificios, los paisajes naturales y su gente.

A film that invites to make a trip through the Rioja Alavesa region, specially through the El Villar town. A journey that depicts buildings, natural landscapes and the people of the region.
---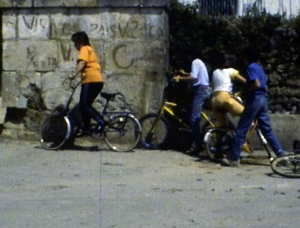 Date produced: 1983
Filmmaker(s):
Description:
Documental corto sobre el pueblo de Villa de Corres. El filme comienza con varios paisajes de los alrededores y planos de montañas y el río. A continuación se muestra el pueblo, aparecen casas, el río, calles y algunas partes características como el Castillo, el hospital, la iglesia de San Esteban, el bebedero, la fuente , la plaza, etc. También aparecen algunas personas mayores y niños por las calles. Se comenta que es un pueblo con una población de 30 habitantes pero que es uno de los pueblos más longevos de la provincia de Álava.

Short documentary about a town called Villa de Corres. The film begins with several landscapes of the surroundings and shots of the mountains and the river. Then the film shows the town, houses, the river, streets, and some landmarks like the Castle, the hospital, the San Esteban church, the drink fountain, the fountain, the square, etc. Some older persons and children are also seen. It is said that the town only has a population of 30 persons, but that it is one of the longest-living towns in the Alava province.
---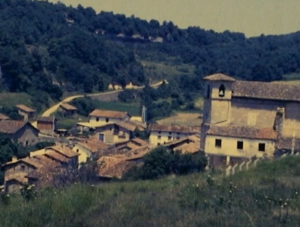 Date produced:
Filmmaker(s):
Description:
Corto documental sobre el pueblo de Izkiz , en el que el narrador describe de forma poética el pueblo entre planos de paisaje y arquitectura de este mismo. Mientras se recitan varias poesías aparecen imágenes de casas, tejados, laderas, ventanas, calles, la iglesia, casas abandonadas, animales, personas, niños –jugando o andando en bicicleta –, personas mayores, escenas de campo y vida campesina, escenas vacacionales, invernaderos, flores, insectos, el río, etc.

Documentary short about the town of Izkiz, in which the narrator describes the town in a poetic way while the film shows shots of landscapes and architecture. While several poetries are recited, we see images of houses, roofs, hillsides, windows, streets, the church, abandoned houses, animals, persons, children –either playing or riding bikes–, elderly people, countryside and country life scenes, vacation moments, greenhouses, flowers, insects, the river, etc.
---
Date produced:
Filmmaker(s):
Description:
Imágenes del bosque / Images of the forest.
---
Date produced:
Filmmaker(s):
---
Date produced: 1964
Filmmaker(s):
Description:
Retrato de la ciudad de Avignon en donde el director quiso demostrar que no sólo se podía hablar en Euskera de temas vascos sino de cualquier otro lugar e historia.

A portrait of the city of Avignon in which the director wanted to demonstrate that films in Euskera were not limited to topics regarding the Basque Country, but they could be about any other place or story.

---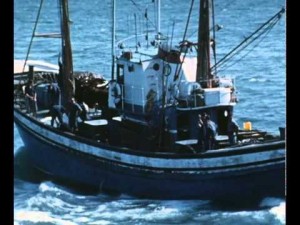 Date produced: 1962
Filmmaker(s):
Description:
La película realiza un recorrido desde Bermeo hasta Gernika. Se trata de un viaje que va desde el puerto pesquero de Bermeo, hasta el Árbol de Gernika, a lo largo de la actual Reserva de Urdaibai.

The film depicts a route travel from Bermeo to Guernica. It's a trip that goes from the fishing port in Bermeo, to the Guernica Tree, crossing through the Urdaibai Reserve.
---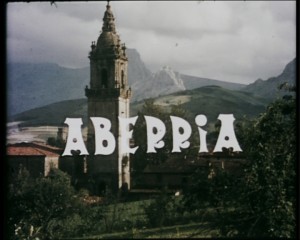 Date produced: 1961
Filmmaker(s):
Description:
Profunda reflexión sobre la Patria. Refleja la visión del ambiente rural de Euskal Herria a través de tomas de personajes populares como los bertsolaris Valentin Enbeitia y Jon Lopategi y el bailarín Victor Olaeta. Por razones de censura la película pasó a llamarse Erria (El Pueblo)

A profound reflection about the Homeland. Reflects the perspective of the rurality in Euskal Herria, through shots of popular characters such as the bertsolaris Valentin Enbetia and Jon Lopategi, and the dancer Victor Olaeta. Because of censorship, the name of the film had to be changed to Erria (The Town).
---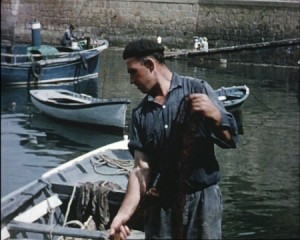 Date produced: 1959
Filmmaker(s):
Description:
Cortometraje documental sobre la costa vizcaína que hace un recorrido desde la playa de Ereaga hasta el Cabo Matxitxako. En la película se pueden ver imágenes del Puerto de Bilbao y de las playas de Ereaga, Arrigunaga, Azkorri y Sopelana. También se aprecian las localidades vizcaínas de Barrika, Plencia, Gorliz, Armintza, Bakio y San Juan de Gaztelugatxe.

Documentary short about the Biscayne Bay that depicts a tour from the Ereaga beach to Cape Matxitxako. The film shows images of the Bilbao Port and the beaches in Ereaga, Arrigunaga, Azkorri and Sopelana. Local Biscayne places are also seen: Barrika, Plencia, Gorliz, Armintza, Bakio and San Juan de Gaztelugatxe.

---
Total Pages: 33