---
Date produced: 1970
Filmmaker(s):
Description:
"EL TERCER SUSPIRO. Separa de un grupo de paseantes en la Alameda a un joven que al aceptar la invitación a subir a un auto que le hacen tres desconocidos (identificados con el movimiento revolucionario de 1910, mediante un montaje de fotografías de la época), durante el paseo por el Periférico se ve acometido por una serie de evocaciones imaginarias. Primero se le ve huir del coche saltando a un paso de peatones, y ser acosado a través de casas derruidas. Al regresar al tiempo presente uno de los hombres le pone la mano en un revólver. Después se ve en un lugar desierto, penosamente sostenido en pie por un aparato ortopédico, mientras una marea creciente lo empieza a cubrir. En ese punto desciende del coche en marcha y se coloca en el centro de la carretera, amenazando con el arma a algo que se aproxima; pero antes de que se produzca el disparo evoca un encuentro amoroso. Esta acción se repite varias veces antes de disolverse en las imágenes de un lago que ahora lo ha cubierto todo"(Garmendia en Vázquez Mantecón, 2012).

"THE THIRD SIGH. Separates a young man from a group of pedestrians in the Alameda, when he accepts an invitation by three unknown men to get into a car (the men were identified with the revolutionary movement of 1910 through a photographic montage of the time), during the ride through Periférico, he is undertaken by a series of imaginary evocations. First he is seen running away from the car, jumping to a crosswalk, and being harassed through demolished houses. When coming back to the present, one of the men puts his hand on a revolver gun. Afterwards, he is seen in a desert place, shamefully sustained by an orthopedic device, while a rising tide starts to cover him. At this point he descends from the moving car and goes to the center of the highway, menacing with his gun something that is approaching; but before the shot is produced, a loving encounter is evoked. This image is repeated several times before dissolving into images of a lake that has now covered everything" (Garmendia in Vázquez Mantecón, 2012).
---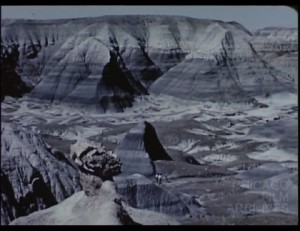 Date produced: 1960
Filmmaker(s):
Description:
"A two-part lecture travelogue film on the state of Arizona. The film would have been originally presented with live narration by the filmmaker, Robert Davis. Part one includes footage of desert landscapes, ranches, pre-historic artifacts, Native American art production & industry (wigs, textiles, etc), saloons, regional industry (logging, agricultural, and dams). Part two also includes footage of desert landscapes, cacti and dams as well as scenes from Phoenix and the surrounding area. Highlights from part two include a tour of a trailer park and footage of people skiing and sledding down a snowy hill." Chicago Film Archives.
---
Date produced: 1935
Filmmaker(s):
Description:
"Edited film used by an amateur travel-lecturer documents travel in western and southwestern United States beginning at a rodeo in Phillipsburg, Kansas (trick riding, lassoing jack rabbits, roping calfs, wrestling steers, horse races, bucking broncos and bucking steers as well as scenes of an airplane flyover and of an airplane crashing which possibly was a stunt) and continuing to Black Hills, South Dakota (forest scenery and ca. 1927 construction of Mount Rushmore--blasting off cliff face, scaffolding, men working and completed monument). Shown are roadside scenery, railroad tracks, men cleaning railroad tracks with hose and tank on small train car on the way to an unidentified mountain fishing camp possibly in Colorado (canoeing, fishing in stream, and a smokehouse) and a mountain farm where colts are branded. Cog railway is taken up to Pike's Peak. Travels continue to to the Southwest (unidentified southwestern town possibly Santa Fe with adobe buildings and men and children in Mexican dress singing and playing guitar, American Indian dance performance indoors possibly Zuni, parade of American Indians in unidentified city perhaps Gallup and Navajo band. Scenes of the southwest continue with Navajo in Canyon de Chelly (hogans and herding sheep), prehistoric archaeological sites (Mesa Verde, Chaco Canyon another unidentified cliff dwelling possibly Montezuma's castle) and Taos Pueblo. Film records American Indian dances at a gathering of Indian tribes possibly at Gallup, intertribal horse races and women's tug-of-war. Hopi are shown dancing at Hopi. Also shown are Indian women (possibly Apache or Navajo) and children together and children in cradleboard and the Navajo reservation (hogans, women spinning and weaving under a ramada, herds of sheep and goats and "dipping sheep"). Natural wonders of Grand Canyon, Monument Valley and Rainbow Bridge National Monument are featured.Travel continues to Yellowstone National Park, California (scenery, black bears, hot springs and geysers) and onto the California coast possibly Monterey (seals on rocks). Also shown are an unidentified town with oil pumps and derricks and people waterskiing" via the Human Film Studies Archives, Smithsonian Museum.
---
Date produced: 1937
Filmmaker(s):
Description:
According to the filmmakers, "The scenario was our own—concerning the difficulties confronting a British telegraph company in maintaining communications between Uganda and the Sudan. A story requiring such foreign locale—Africa's desert, veldt and jungle—was written with the object of demonstrating to our audiences the cinema possibilities of our northeastern states" (111).
---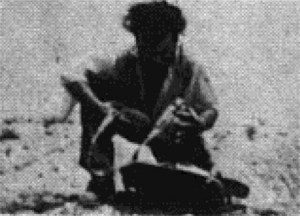 Date produced: 1962
Filmmaker(s):
Description:
"The zest for gold can impose a hardship upon one so fortunate as to find the metal. The prospector in this film chose the desert for his search, and with success until he realized that he was lost and without water. Another prospector happened by with a canteen of water. In the desert, the price of water can be very great as this thirsty prospector learned to his chagrin" PSA Journal, Oct. 1962, 36.
---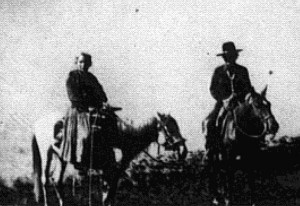 Date produced: 1961
Filmmaker(s):
Description:
"The wilderness of Colorado where the visitor may wonder how the Indian can extract a livelihood from the dry, treeless land. To be sure, there are trees, and some with the raiment of ghosts, from which life long ago departed. The rugged Indian does eke a living from this waste, mostly from sheep, goats, weaving, and trinkets. The film is a record of these things in well chosen settings, including a desert storm" PSA Journal, Oct. 1961, 49
---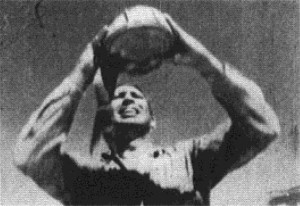 Date produced: 1960
Filmmaker(s):
Description:
"A story of two bad guys on the loose and three others on their trail in the dry desert. We move over the desert floor and into the hills for some gun play. The need for water is so pressing that the fight centers about a canteen of water which becomes the center of no-mans-land. The bad gys meet their fate and the canteen is empty from bullet holes. The actors do a credible job in a chapter from a "Western" PSA Journal, Nov. 1960, 40-41.
---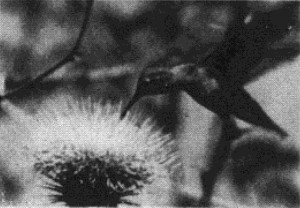 Date produced: 1960
Filmmaker(s):
Description:
"Wildflowers and desert life of some of the birds and small animals have called many but few have captured the beauty with such ease and grace. There is an intimacy with all the creatures as we watch them feed and play and the birds nest in the cactus, feeding and training the young. Those who live with and appreciate the desert will be delighted with this gem of a nature film" PSA Journal, Nov. 1960, 39.
---
Date produced: 1958
Filmmaker(s):
Description:
"Glen H. Turner brings to us the song of the desert and the water wheel that turns continuously. We move from the melting snows on to the streams, lakes and rivers. The churning rivers, increasing in power and rhythm, brown with the soil of the desert, the power for the water wheel. The slow, great turning water wheel pours forth the brown water, the life of vegetation in the gray hills, casting its shadow, its red shadow in the setting sun" PSA Journal, Nov. 1958, 46.
---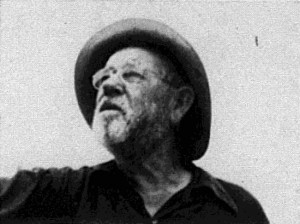 Date produced: 1957
Filmmaker(s):
Description:
"Kyle Holmes has also turned his camera toward the recording of Shifting Whispering Sands and has used scenes of the desert country to blend with the old desert character. This film is less critical in the use of scenes, leaving to the imagination the privilege of filling in some of the details. It is most unusual that two almost identical films are entered in the same contest. It happened here and the two films were rated as almost equal" PSA Journal, Nov. 1957, 53.
---
Total Pages: 2