---
---
Date produced: 1932
Filmmaker(s):
Description:
"The seven reel industrial film made by Sherman A. MacGregory, ACL, of the construction of a sewage treatment plant was placed among the year's ten best because of its exact and thorough handling of a difficult subject. For more than five months Mr. MacGregory served as construction engineer and cameraman on a job that progressed slowly through many stages. But only by recording in detail all of these stages could he make the film serve its purpose efficiently as an office record — with the result that 4000 feet of 16mm. film were exposed in the process. In the final, carefully edited and titled edition, Mr. MacGregory has achieved and sustained definite interest, even for the layman, in a film subject that threatened monotony at every turn. Unusual and effective camera positions played a large part in this as a complement to the exact production and editing." Movie Makers, Dec. 1932, 560.
---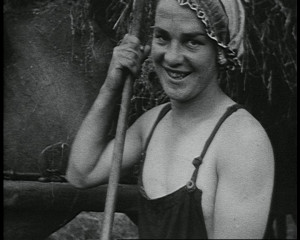 Date produced: 1935
Filmmaker(s):
Description:
"Film record of a journey from the Cotswolds in central England to South West Wales and northwards through Wales, comprising shots of local beauty spots, visitor attractions and the activities of locals." (EAFA Database)
---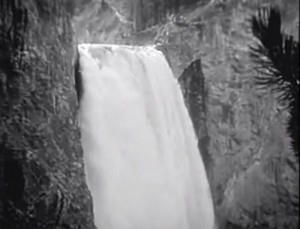 Date produced: 1936
Filmmaker(s):
Description:
"An eight week Western camping trip in the summer of 1936 by seven boys from the Hartford, Connecticut area, under the leadership of Ken Strong, a Hartford Seminary graduate. Filmed by then teenage amateur movie maker Robbins Barstow (1919-2010)." Center for Home Movies.
---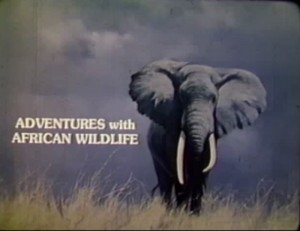 Date produced: 1978
Filmmaker(s):
Description:
"In the summer of 1978, Robbins Barstow and his wife Meg, of Wethersfield, Connecticut, USA, took a four-week East African Safari Tour to Tanzania and Kenya, sponsored by the New York Zoological Society. This African wildlife adventure film includes scenes of 53 different species of animals and birds, filmed in the wild, among them Elephant, Giraffe, Rhino, Hippo, Lion, Leopard, Zebra, Wildebeest, Cheetah, and Impala." Archive.org
---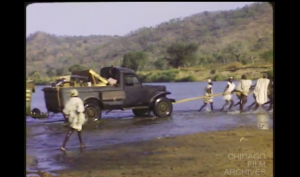 Date produced: 1947
Filmmaker(s):
Description:
"Details a journey from New York to Lagos and beyond the interior of Nigeria. Footage includes shots of daily traditional life in the village and concludes with a battle scene between two tribes brandishing spears and bows and arrows." Chicago Film Archives
---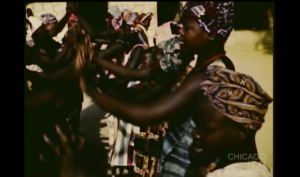 Date produced: 1947
Filmmaker(s):
Description:
"Silent film set in a small African village. The King takes his young son, the Prince, on a journey to teach him lessons on how to be a great leader by showing appreciation and care for the people they rule. The King guides the Prince to help care for the ill suffering from leprosy, learn skills like farming the land, making clothing and building shelter, and enrolls him in school to get an education and learn religion. The film shows many skills and medical processes of African villagers in detail from start to finish." Chicago Film Archives
---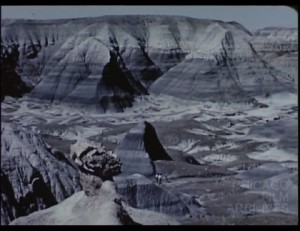 Date produced: 1960
Filmmaker(s):
Description:
"A two-part lecture travelogue film on the state of Arizona. The film would have been originally presented with live narration by the filmmaker, Robert Davis. Part one includes footage of desert landscapes, ranches, pre-historic artifacts, Native American art production & industry (wigs, textiles, etc), saloons, regional industry (logging, agricultural, and dams). Part two also includes footage of desert landscapes, cacti and dams as well as scenes from Phoenix and the surrounding area. Highlights from part two include a tour of a trailer park and footage of people skiing and sledding down a snowy hill." Chicago Film Archives.
---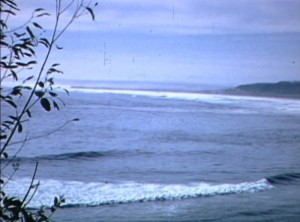 Date produced: 1957
Filmmaker(s):
Description:
Travelogue that visits tourist destinations across several countries in South America.
---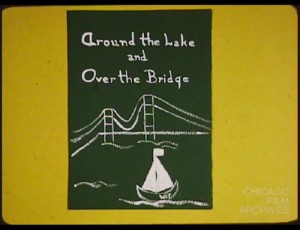 Date produced: 1965
Filmmaker(s):
Description:
"Travelogue of cities, towns, and outdoor activities found around Lake Michigan. There is a wide variety of footage, including sand dunes, beaches, parades, many shots of flowers, ships, industrial ports scenes, attractions of historic horse-and-buggy town Mackinaw City, a mansion on fire, Grand Hotel: World's Largest Summer Hotel, camping, rafting, farmers harvesting crops, and the Prudential Building in Chicago." Chicago Film Archives.
---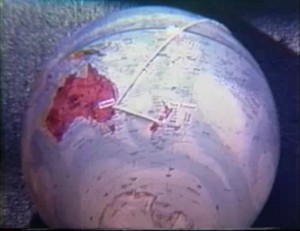 Date produced: 1988
Filmmaker(s):
Description:
"In May-June 1988, Robbins Barstow and his wife Meg, of Wethersfield, Connecticut, USA, made a six-week trip around the world. Places visited include Hawaii, Austrailia, New Zealand, Singapore, Thailand, India, and London, England." Archive.org
---
Total Pages: 15