---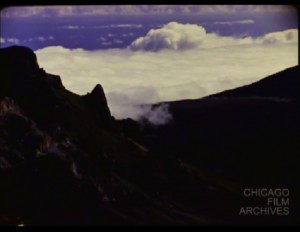 Date produced: 1941
Filmmaker(s):
Description:
"2 part travelogue film of Hawaii capturing the scenery, resources and people of the islands. Part 1 visits to a lava flow and other natural wonders such as Haleakala Creater and a black sand beach as well as numerous shores and valleys along the way. Stop motion animation of a toy car or ship tracks a change in location. Part 2 features footage of tropical flowers, picking coconuts, family picnic, farming and factory processing pineapple, Hula dance performances, surfing and canoeing competitions, and sunsets."
---
Date produced: 1937
Filmmaker(s):
Description:
"A bicycle safety education film produced by The Bicycle Club of Rufus King High School of Milwaukee, Wisconsin, led by their teacher Harold M. Kuckuk." University of Wisconsin-Madison Libraries.
---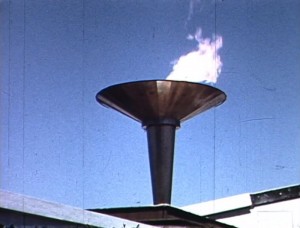 Date produced: 1956
Filmmaker(s):
Description:
Documentary covering the 1956 Summer Olympics in Melbourne, Australia.
---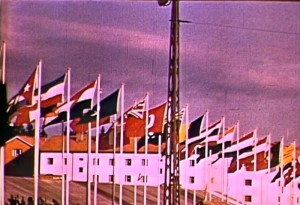 Date produced: 1952
Filmmaker(s):
Description:
"Olympic summer games Helsinki, Finland, 1952." UC San Diego Library.
---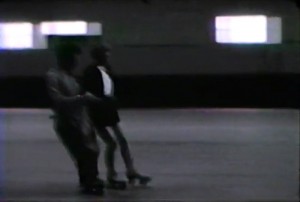 Date produced: 1964
Filmmaker(s):
Description:
"Consists of footage of Blanche Smith rollerskating." Center for Home Movies.
---
Date produced: 1932
Description:
Documentary footage of the 1932 summer Olympics held in Los Angeles, California. Produced by the Los Angeles Amateur Cine Club.
---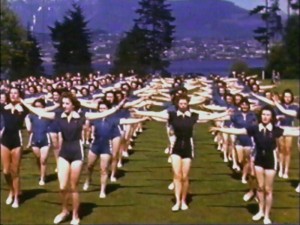 Date produced: 1945
Description:
"Young women at Brockton Point, Stanley Park, put on a display of Pro-Rec activities: massed calisthenics, costumed dancing, drill team (brief shots only), more massed calisthenics. The film concludes with a couple of men's tumbling runs." (BC Archives)

One of the regular displays or demonstrations put on in Vancouver by the Provincial Recreation Program ("Pro-Rec"), a community-oriented physical education program administered by the British Columbia Department of Education. Mrs. Hilda Keatley was the Provincial Supervisor for Women. The program operated in many BC cities and towns during the years 1938-1953. (D.J. Duffy)

The filmmaker has not been identified.
---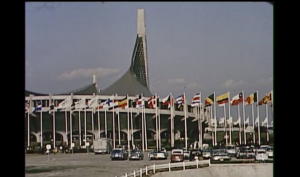 Date produced: 1964
Filmmaker(s):
Description:
"The Tokyo Olympics, 1964 takes us to Tokyo and the Olympic games and provides us with a ringside seat for the numerous events that composed this athletic activity. Bad weather cannot be helped in a work of this kind, but the results in this picture did not suffer because of any inclement weather. For cut-aways we see the Emperor of Japan in his box, the smiling faces of the Orientals in the audience, and even an occasional glimpse of the cold drink hustlers charging 50 yen for a bottle of Coca Cola" PSA Journal, Sept. 1965, 51.
---
Date produced: 1939
Filmmaker(s):
Description:
"This film captures (in excellent pre-war Kodachrome) a day in the life of Stanley Park. An early effort at independent documentary production by a group of Vancouver film enthusiasts, including amateur cinematographers Oscar Burritt and Don Lytle. The Coast Films group intended to produce a series of films that could be distributed by the fledgling National Film Board of Canada, but World War II intervened, and this was their sole group effort. Stanley Park was restored in 1987 by the British Columbia Archives." (BC Archives)
---
Date produced: 1928
Filmmaker(s):
Description:
"One of these other films, showing a moose hunt, received an honorable mention. Thus Mr. Covert was the only contestant to receive two honors in the contest. His films revealed, besides brilliant photography, an unusual scenic sense. His films were no mere series of disjointed shots. In each case Mr. Cover told a story—and an interesting one" Photoplay, June 1928, 67.
---
Total Pages: 4