---
---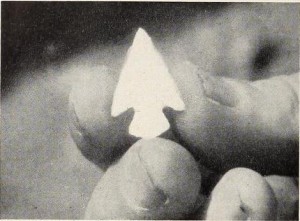 Date produced: 1947
Filmmaker(s):
Description:
"Adventure on the Colorado, by Al Morton, comprises 1,600 feet of film and (at twenty four frames a second) forty eight minutes of screen time. In it, six men in two boats travel down the Colorado River from Moab, in southeastern Utah, to Lee's Ferry, in northern Arizona. Taking fifteen days, the trip covered some 300 miles, forty of which were through cataracts already claiming twenty nine lives. These are the bare and simple facts of the case. But these facts cannot begin to tell the story of Mr. Mortons epic adventure. And mind you, we are not concerned here with the breath taking dangers of the trip itself — although these alone were awesome and challenging. We are concerned only with Mr. Morton's filming adventures and the bright, indomitable story of them as recorded so stirringly in his film. That story is one of inflexible resolve against all compromise, even in the face of well nigh impossible circumstance. At one point in the picture, Mr. Morton shows us a rugged and precipitous approach to the river known as "Hole in the Rock." It was through this narrow passage that, years ago, a little band of Mormons, sent to colonize the San Juan country, brought their wagons and their belongings. In laces where the chasm had narrowed so sharply as to block the cavalcade, they dismantled the wagons and packed them through on their backs. For they had set out to cross the river — and cross it they did. Mr. Morton's filming resolve must have been of that same high order — almost religious in its intensity. As the down-river journey grew ever more arduous, you waited with sympathetic understanding for those not quite perfect scenes which the incredible conditions must surely dictate. You were ready to make allowances, to accept the imperfect as relative perfection --under the circumstances. Not so with Mr. Morion. There was no compromise with quality in the Morton picture plan. He set out to film the river, and film it he did. Adventure on, the Colorado is a moving and splendid epic, recording both a gallant adventure and a glowing achievement." Movie Makers, Dec. 1947, 513.
---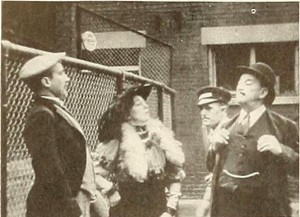 Date produced: 1940
Filmmaker(s):
Description:
"Devotees of the hilarious poem about the Lancashire couple and their son Albert would not fail to delight in Albert and the Lion, filmed by A. Scott Moorhouse. It portrays the misadventures of young Albert and his parents on their holiday at Blackpool, an English seaside resort. The story of how the objectionable young Albert, who carried a stick with a " 'orse's 'ead 'andle,'' was eaten by the lion is told in a highly satisfying manner. The scenes of the outlandishly costumed trio and their tribulations are timed to accompany a recitation of the poem. The characters are perfectly chosen and also outfitted to perfection. Although filmed at a Toronto zoo, the movie might well have been taken at the famous English resort of the poem. Mr. Moorhouse's handling of the players was masterly, and he made the best of his filming opportunities." Movie Makers, Dec. 1940, 601.
---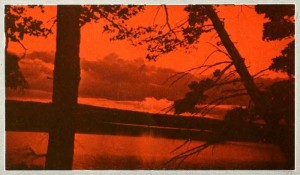 Date produced: 1930
Filmmaker(s):
Description:
"America, among the three films given special mention, is an ambitious scenic epic being compiled by William H. Barlow. The plan is to cover all of the prominent beauty spots of this country, building the sequences of them into a monumental film document. Yet each reel is so planned and titled that it can be separately screened. The reels that have already been completed present a combination of beautiful photography, intelligent planning and editing and skillful titling that has not been surpassed in similar professional work." Movie Makers, Dec. 1930, 788.
---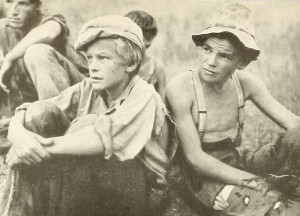 Date produced: 1937
Filmmaker(s):
Description:
"The present fate and possible future of the southern share-cropping farmer have been pictured in dramatic and authentic detail by Alan S. Hacker, ACL, in a five reel, 16mm. film recently completed under the sponsorship of the Sharecropper Film Committee, New York City. Made to aid the Southern Tenant Farmers' Union, the production illustrates the agricultural despotism and destitution which have resulted in the formation of that group bargaining organization. Farms and families of Arkansas, Tennessee and Mississippi appear in this documentary record, which kept Mr. Hacker three months in the field. Lee R. Hays. an Arkansan, served him as liaison officer with the union and its supporters, while Gardner Jackson, of the film committee, contributed to the production's planning. Narrative comment and a musical background are scheduled additions to the pictured story, in preparation for screenings before school and civic groups interested in the success of the Southern Tenant Farmers' Union." - "Practical Films," Movie Makers, March 1937, 128.
---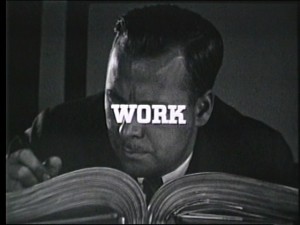 Date produced: 1934
Filmmaker(s):
Description:
"Among the Ten Best, Another Day, by Leslie Thatcher, ACL, is a splendid example of the relatively simple avant garde film, so popular among European amateurs but so seldom attempted by even the advanced workers of the American continent. Set against the background of Toronto, Another Day portrays in semi abstract fashion the dramatic changes which overtake the life and tempo of a great city as Saturday crosses the noontime deadline from work to play. Mr. Thatcher's conception of this theme is clean cut, his execution suave and technically brilliant. Dissolves, wipeoffs and double exposure are blended intelligently with matchless straight photography to enhance the beauty of striking angles and compositions. With the subject matter of such films ready to the hand of every amateur cameraman, it is a strange phenomenon that to date they are not attempted more often." Movie Makers, Dec. 1934, 513, 534.
---
Date produced: 1936
Filmmaker(s):
Description:
"Frances Christeson and Harry Merrick have shown in their film, Architecture and Fine Arts, what can be done with the motion picture camera by sensitive, yet systematic, movie makers. Produced under the supervision of A. C. Weatherland, dean of the College of Architecture and Fine Arts at the University of Southern California, the picture shows students at work and gives glimpses of class room technique in teaching most of the fine arts. Although no section of the film is long or detailed enough to serve the purpose of teaching, the film, as a whole, gives a very clear and concise picture of the scope of the work of the architecture and fine arts college of the University of Southern California. Technically and cinematically, this record is superb; beautiful compositions, carefully selected and composed scenes, combined with titles of distinction, make it a truly outstanding production. Included in the picture, that is for the most part in black and white, are color sequences of stained glass windows." Movie Makers, Dec. 1936, 542.
---
Date produced:
Filmmaker(s):
Description:
"Un-staged documentary footage shot and edited by Sallie Wagner. Sallie's description of the film: 'Shorty Boys, Little Shorty building a hogan, Crip Chee and his hogan, grandson in doorway. Blackrock in front of hogan, Tchindi, Rose Martin doing laundry, cooking shelter at squaw dance, Hosteen Glish getting water, Bent Knee getting wood, Hosteen Glish making a canoe out of a log, Hosteen Glish's granddaughter weaving, digging yucca root for soap, Navajo washing her hair, Hosteen Glish making a cradle board'." New Mexico State Archives.
---
Date produced: 1945
Filmmaker(s):
Description:
"Ralph E. Gray has once again turned his inquiring and sympathetic camera upon the people and places of Mexico. The result is Arts and Crafts in Mexico, an authentic and altogether admirable record of that country's hereditary handicrafts. Here, in almost lavish detail, is an intent family of woodworkers, fascinating in their casual skills with hands and feet. Here are senoritas who both weave and wear the lovely silken rebozo, which shares honors only with the serape as the mantle of Mexico. One sees with equal clarity and charm the fashioning of pottery, the firing of copper vessels and the fine crafting of Mexico's soft and gleaming silver. Even the great Diego Rivera, pictured at work in a sequence which is a genuine "'beat," is engagingly included within the family of Mexico's artisans. Mr. Gray has compiled a cinematic document of great beauty, genuine human interest and authentic social value." Movie Makers, Dec. 1945, 494.
---
Date produced: 1930
Filmmaker(s):
Description:
"Autumn, filmed by Bernard Van H. Schultz, successfully demonstrates that Kodacolor can be used for long shots of landscapes and similar subjects. This record of a New England autumn, with its accompanying riot of color, leaves very little to be desired as a representation of the spirit of the season. Of particular note was the evident care used in choosing appropriate viewpoints, not only with relation to the framing principle but also from the point of view of both color and motion. The continuity was rather static which was appropriate to the subject. The film was bound together remarkably well by the choice of successive scenes which followed a time sequence, starting with shots taken in the bright light of midday and ending with sunset shots. However, Mr. Schultz's principal achievement lay in the selection of the proper neutral density filters, yielding uniformly excellent color results which are all the more remarkable because of the preponderance of long shots." Movie Makers, Dec. 1930, 759.
---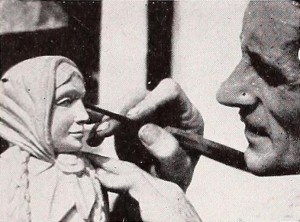 Date produced: 1943
Filmmaker(s):
Description:
"Nine times a place winner in seven years of Ten Best competition, Frank E. Gunnell has probably done his best work to date in Baie St. Paul. The film is a bright and sunny visit to the little French Canadian parish of that name, nestling in parochial contentment along the St. Lawrence. Central in this existence stands the baroque and inevitable church, while about it one finds the familiar family names of the village butcher and baker, doctor and dressmaker, recurrent along the cobbled highways. Here too is an intent, sharp featured little woodcarver, a housewife coolly competent about her embroidery and an aloof mademoiselle who presides with dazzling beauty over an ancient spinning wheel. Packed with this essential human interest, Baie St. Paul was filmed with the sparkling competence that one has for years expected from a Gunnell production. Its editing fits shrewdly into the pastoral mood of the subject matter, while its titles, both in their wording and execution, are colorful and in good taste. Baie St. Paul should take a high and honored place in the Gunnell catalog of fine films." Movie Makers, Dec. 1944, 477.
---
Total Pages: 13