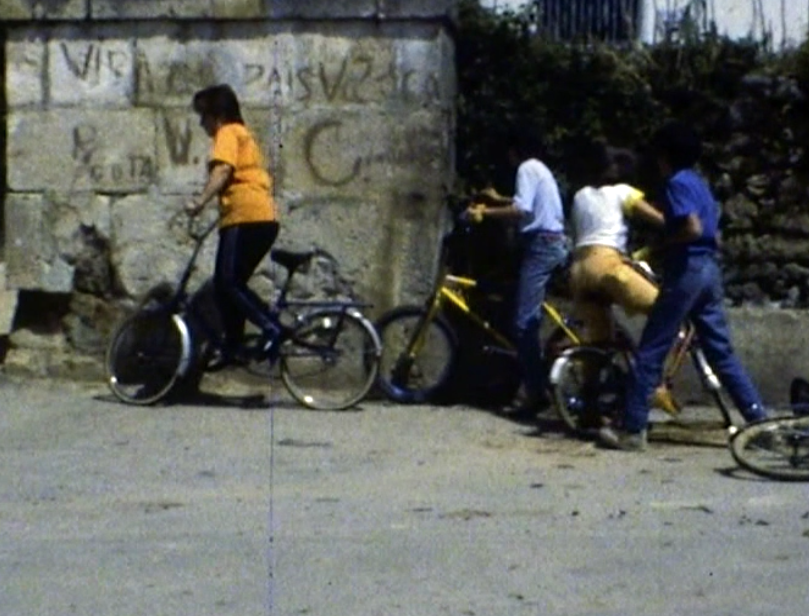 Date produced: 1983
Filmmaker(s):
Production credits:
Country of Production:
Basque Country
Languages:
Spanish
Duration:
00:07:00
Format:
Super8
Colour:
Colour
Sound Notes:
Magnetic
Awards/Recognition:
This film is part of the Basque Films Project.
Description:
Documental corto sobre el pueblo de Villa de Corres. El filme comienza con varios paisajes de los alrededores y planos de montañas y el río. A continuación se muestra el pueblo, aparecen casas, el río, calles y algunas partes características como el Castillo, el hospital, la iglesia de San Esteban, el bebedero, la fuente , la plaza, etc. También aparecen algunas personas mayores y niños por las calles. Se comenta que es un pueblo con una población de 30 habitantes pero que es uno de los pueblos más longevos de la provincia de Álava.

Short documentary about a town called Villa de Corres. The film begins with several landscapes of the surroundings and shots of the mountains and the river. Then the film shows the town, houses, the river, streets, and some landmarks like the Castle, the hospital, the San Esteban church, the drink fountain, the fountain, the square, etc. Some older persons and children are also seen. It is said that the town only has a population of 30 persons, but that it is one of the longest-living towns in the Alava province.
Locations:
Villa de Corres, Alava, Spain (Filming)
Club Affiliation:
Subjects:
Genre:
Form:
Tags:
Repository:
Private Collection
---