---
---
Date produced: 1969
Filmmaker(s):
Description:
Bamboo of Japan is an 8mm film in color by Mr. Hutsutaro Kageyama of Kyoto, Japan. Bamboo to most of us means simply a fishing pole and not much more. Not so much in Japan. Bamboo is so much in demand there that bamboo tree plantations are quite prevalent. You will learn things about the use of bamboo that you never dreamed about of in the 22 minutes of this film. A very educational film and a credit to the country of its origin, Japan," PSA Journal, Mar. 1970, 43.
---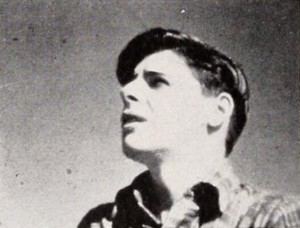 Date produced: 1944
Filmmaker(s):
Description:
"Warren S. Doremus has evinced fresh imagination in The Call of the Lonely Wood, a dramatic story of a venture into the unknown by a young man who has only a sketchy map to guide him. He fails of his goal on the first attempt, but he sets out once more after recovery from exposure and exhaustion. The hurdles he overcomes and the excitement of his discovery of each of the three triangles that serve as clews are convincingly pictured and supplemented by a well written narrative that is dramatically presented. Interesting dissolve effects support the mysterious quality of the film's theme, and suspense is maintained by excellent cutting and editing. A well rounded musical score was arranged by Arthur Brown, and Robert Carabell played the main role with competence." Movie Makers, Dec. 1944, 494-495.
---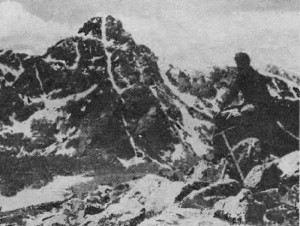 Date produced: 1958
Filmmaker(s):
Description:
"In a color chucklelogue Midgley will show spectacular pictures of Colorado today and give a nostalgic look into Colorado's colorful past. . . . The film features Denver, Pikes Peak, the Garden of the Gods, the Royal Gorge, Estes Park, ascent of Longs Peak, Trail Ridge Road, skiing at Aspen, and pictures of ghost towns and horseless carriages. Some of these pictures, filmed in excellent color years ago during the last days of the Narrow Gaugers, could never be replaced." The Clock Tower, Oct. 17, 1969, 1.
---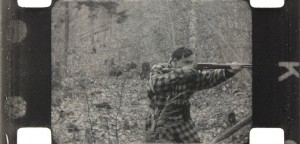 Date produced: 1926
Filmmaker(s):
Thomas Archibald (Archie) Stewart
Description:
"Structured around a hunting trip to Maine made by Archie Stewart and Howard Kendall. The two men travel to Perry, Maine, from New York state by train, then drive a car to a lake where they transfer their luggage to a motor boat on Grand Lake Stream and ride through heavy fog on rough water to West Grand Lake. They then carry a canoe to Lower Sysladobsis Lake, load the canoe with their rifles and supplies, and paddle off. After reaching their camp along the lake's shore, they check their rifles and eat before hunting." oldfilm.org
---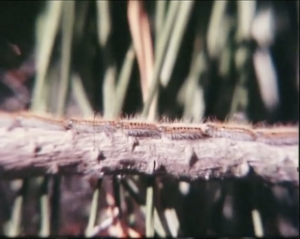 Date produced: 1971
Filmmaker(s):
Description:
El documental muestra el ciclo vital de la oruga procesionaria del pino (Thaumetopoea Pityocampa), abundante en bosques de pinos de Europa del Sur y América del Sur y considerada como el insecto defoliador más importante de los pinares españoles.

The documentary shows the life cycle of the pine processionary caterpillar (Thaumetopoea Pityocampa), abundant in Southern European and South American forests, considered as the most important defoliating insect of the Spanish pine forests.
---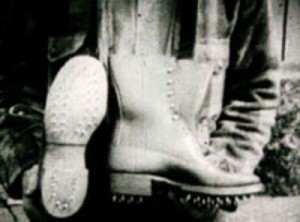 Date produced: 1930
Filmmaker(s):
Description:
"Depicts the year-round activities of the Machias Lumber Company on the Machias River in Washington County, Maine. Includes scenes of winter logging in the forest with hand tools and horses, as well as the spring log drive, with loggers using peaveys to break up log jams on icy rivers as the logs are moved from the forest to the mill. Includes footage of lumber loaded onto schooners in Machias for transport to New York and schooner being towed to sea by sardine boat." oldfilm.org
---
Date produced: 1967
Filmmaker(s):
Description:
"Green Hell depicts the adventures of two explorers in the jungle regions of the Amazon. We visit the towns to which there is no road, the only access being by the mighty river. We see the wild animals of the region and meet the people native to the area" PSA Journal, Aug. 1967, 37.
---
Date produced: 1935
Filmmaker(s):
Description:
"Burnford's picture was not only good from the documentary angle, but was very well photographed. It showed the lumbering industry in England starting with the felling of trees and then through the mills and then to the things built of wood, showing the most dramatic incidents." American Cinematographer, Feb. 1937, 73.

"Opens with various mature trees shown in full leaf. Men remove the bark from lower part of mature hardwoods and fell them with axes and long, two-man saws. Montage of falling trees. Bark prised from the fallen trunks. The torn-out root-base is sawn off and the trunks dragged from the forest by a team of heavy horses. The team drags the trunks onto the cart with the chain and the very largest trunks taken on a five-horse cart. At the lumber yard a large bandsaw divides the trunks in half and these are sliced. Men are show playing darts with the resulting, shaped, dartboards. SUB-TITLE - Harvest from over the seas. A ship - 'Karin Thorden' - docks, her decks stacked with timber already cut. Cranes transfer timber to barges, rafts and lorries. SUB-TITLE - For joinery. At the woodwork shop, specialised machines divide the wood into still smaller pieces and cut mortises and tenons and window frames are assembled. SUB-TITLE - For building. Workmen, on site, put up the roof timbers of a house. SUB-TITLE - For paper. Slow mixing of wood pulp. Smoothed out and rolled, dried and calendared. The large, wide rolls progress through the huge machines and sheets are slid off. SUB-TITLE - For music. Violin and Cello makers at work with hand tools, then a finished violin is played. SUB-TITLE - For flying. A bi-plane takes off. At the aeroplane factory, sections of the wooden wing frames are assembled, wing coverings doped. SUB-TITLE - For sailing. Large, J-class yachts tacking. J KI 7 featured. Finally, there are shots of mature, forest trees" (EAFA Database).
---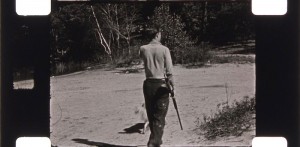 Date produced: 1937
Filmmaker(s):
Description:
"Hunting, cast of "Boy," played by Winthrop Rolfe, and "Dog," played by Teddy. Boy, walks with Dog through the forested mountainside, gazes at views over the alley, drinks water from a rushing stream, and kneels to shoot at birds." Notes by (NHF) Chris Reed and Chris Castiglia, June 2013
---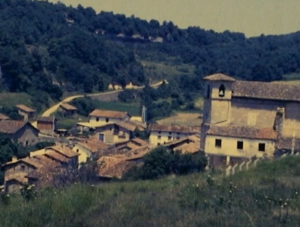 Date produced:
Filmmaker(s):
Description:
Corto documental sobre el pueblo de Izkiz , en el que el narrador describe de forma poética el pueblo entre planos de paisaje y arquitectura de este mismo. Mientras se recitan varias poesías aparecen imágenes de casas, tejados, laderas, ventanas, calles, la iglesia, casas abandonadas, animales, personas, niños –jugando o andando en bicicleta –, personas mayores, escenas de campo y vida campesina, escenas vacacionales, invernaderos, flores, insectos, el río, etc.

Documentary short about the town of Izkiz, in which the narrator describes the town in a poetic way while the film shows shots of landscapes and architecture. While several poetries are recited, we see images of houses, roofs, hillsides, windows, streets, the church, abandoned houses, animals, persons, children –either playing or riding bikes–, elderly people, countryside and country life scenes, vacation moments, greenhouses, flowers, insects, the river, etc.
---
Total Pages: 3