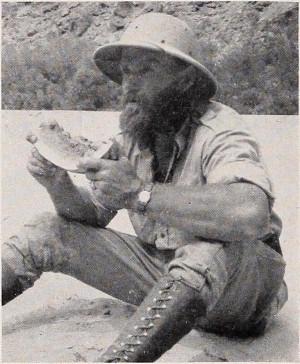 Alton Morton
Club Affiliation
Gender:
Male
Awards/Recognition:
ACL Ten Best 1942 - Honorable Mention General Class
ACL Ten Best 1945 - General Class
The Hiram Percy Maxim Memorial Award 1947
ACL Ten Best 1947 - General Class
ACL Ten Best 1950
ACL Ten Best 1951 - Honorable Mention
American Cinematographer Amateur Movie Makers Contest, 1952 - Top Ten Award Winner
PSA Ten Best 1957
PSA Ten Best 1959 - Honorable Mention
Films:
---
Profession:
Letter Carrier
Related Professional Works:
Biographical Notes:
From Salt Lake City, Utah. Married to Thelma Morton.

"Alton 'Al' Morton (1905-1985) bought his first 8mm camera with money earned as a Salt Lake City area mail carrier, his first steady job after the Great Depression. In 1942, Morton helped to found the Utah Cine Arts Club, an organization of amateur filmmakers whose members participated in a national culture of art, innovation and exchange predating the independent film movements of New Hollywood and the 1960s."
Bibliographic Resources:
Some of Al Morton's films as well as an interview with his daughter about his films can be found at, Alton Morton independent film collection, 1947-1968, Archives West .
PSA Journal, Nov. 1957, 31. PSA Journal, Nov. 1959, 49.