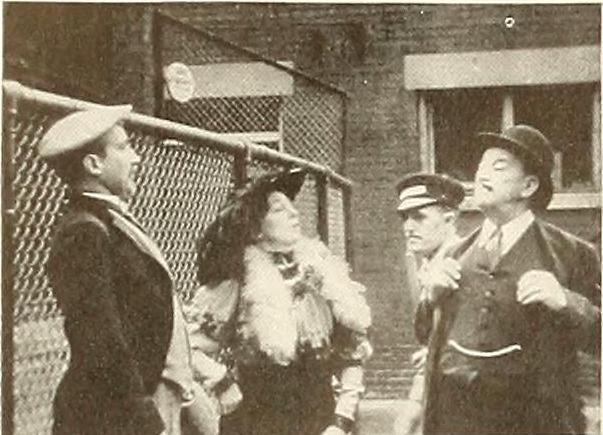 Date produced: 1940
Filmmaker(s):
Languages:
English
Length:
100 ft
Format:
16mm
Colour:
B&W
Sound Notes:
Silent
Sound:
With a narrative to be read in projection.
Awards/Recognition:
ACL Ten Best 1940 - Honorable Mention General Class
Description:
"Devotees of the hilarious poem about the Lancashire couple and their son Albert would not fail to delight in Albert and the Lion, filmed by A. Scott Moorhouse. It portrays the misadventures of young Albert and his parents on their holiday at Blackpool, an English seaside resort. The story of how the objectionable young Albert, who carried a stick with a " 'orse's 'ead 'andle,'' was eaten by the lion is told in a highly satisfying manner. The scenes of the outlandishly costumed trio and their tribulations are timed to accompany a recitation of the poem. The characters are perfectly chosen and also outfitted to perfection. Although filmed at a Toronto zoo, the movie might well have been taken at the famous English resort of the poem. Mr. Moorhouse's handling of the players was masterly, and he made the best of his filming opportunities." Movie Makers, Dec. 1940, 601.
Resources:
Discussed in "Closeups" (Movie Makers, Oct. 1938, 478).
Locations:
Toronto, Ontario (Filming)
Subjects:
Genre:
Form:
---