---
---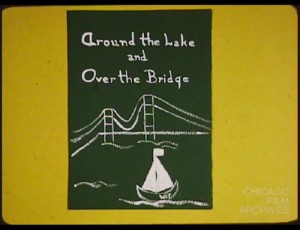 Date produced: 1965
Filmmaker(s):
Description:
"Travelogue of cities, towns, and outdoor activities found around Lake Michigan. There is a wide variety of footage, including sand dunes, beaches, parades, many shots of flowers, ships, industrial ports scenes, attractions of historic horse-and-buggy town Mackinaw City, a mansion on fire, Grand Hotel: World's Largest Summer Hotel, camping, rafting, farmers harvesting crops, and the Prudential Building in Chicago." Chicago Film Archives.
---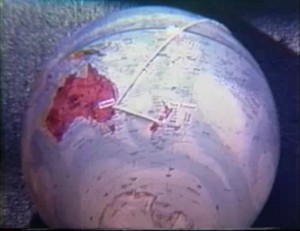 Date produced: 1988
Filmmaker(s):
Description:
"In May-June 1988, Robbins Barstow and his wife Meg, of Wethersfield, Connecticut, USA, made a six-week trip around the world. Places visited include Hawaii, Austrailia, New Zealand, Singapore, Thailand, India, and London, England." Archive.org
---
Date produced: 1939
Filmmaker(s):
Description:
"Item is a production of Dr. Willinsky's cruise and trip to Argentina with his wife, Sadie. In the form of a travelogue, footage of cruise activities and entertainment, beaches, landmarks, and the local population is interspersed with captions and maps that were added in by Dr. Willinsky to provide context. Featured cities include Santos, Montevideo, Buenos Aires and Rio De Janero. Sadie is ocassionally spotted in the footage site-seeing and interacting with the locals." Ontario Jewish Archives.
---
Date produced: 1960
Description:
"Edited film by Floyd Henry Wells, a retired salesman and a member of the Wally Byam Caravan Club of Airstream trailers, chronicles travel with a Wally Byam club down the Baja Peninsula. Film documents scenic landscapes, road signs and natural wonders along the Baja Pen and scenes of cities, town, churches and markets in Mexico. Film also captures local peoples including Mexican bands and dancers and a bakery with an outdoor stone oven. Some identified locations include Ensenada, Rancho Santa Ynez, El Presidente (motor lodges), Santa Rosalia, Tropic of Cancer, La Paz, Alamos, El Caracol and the Hotel los Portales. Film is narrated by his wife, Ruth Wells, who identifies many of the locations and events depicted with some historic comments or trivia. Wells also comments on various issues of importance to travelling by an Airstream trailer such as water sources and etiquette," Human Studies Film Archives, Smithsonian Museum.
---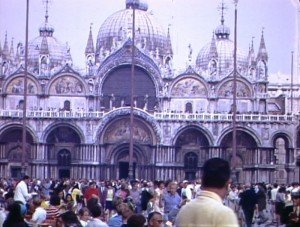 Date produced: 1968
Filmmaker(s):
Description:
"Travel through the Balkans." UC San Diego Library.
---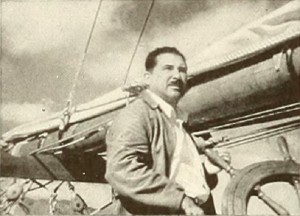 Date produced: 1940
Filmmaker(s):
Description:
"When the schooner yacht Enchantress put out from San Pedro for a five weeks' marlin fishing cruise in the Gulf of Lower California, fortunately James H. McCarthy was on board with camera, Kodachrome and a filming plan. The result was Before the Wind, as happy a movie yarn of a pleasure cruise as we have ever seen. A spirit of jollity and a general good time pervade this chronicle, which is adequately strung on the thread of a series of entries in the ship's log of the Enchantress. This casual continuity is entirely sufficient, for each episode is beautifully sequenced, and the whole film reflects a consistent happy go lucky holiday spirit. Exquisite shots of the schooner in translucent California Gulf waters, numerous studies of ship life, handsomely lighted interior views in cabins and engine room are all technical accomplishments in this picture. The sequences of marlin fishing and of clam digging on the Mexican shore are gems of good film planning and good cutting. The movie is presented with an intelligently planned musical accompaniment that really fits the film, but it is the natural handling of sequences of people on a carefree sea vacation that makes this picture superb entertainment." Movie Makers, Dec. 1940, 577.
---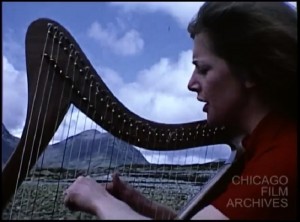 Date produced:
Filmmaker(s):
Description:
Travelogue exploring British islands. Includes footage of "harpist Catriona Maclean McKinnon playing along the shores of the Isle of Skye in the early 1970s" (Chicago Film Archives).
---
Date produced: 1938
Filmmaker(s):
Description:
"B&W: views of Arrow Lakes scenery from a sternwheeler; arrival; the "Minto" at dock. Two men travelling by packhorse in the Lardeau. The steam tug "Beaton". Sequence on gold mining in the Cariboo, with footage of a hydraulic mining operation. COLOUR: Vancouver; Lions Gate Bridge and Stanley Park approach; city skyline. Trip on the steamship S.S. "Catala": views at sea; approaching settlement; people meeting the boat; log boom and sawmill adjacent to the dock. Alert Bay: views of village, store, homes, etc.; Indian children at play; schoolgirls in red sweaters [from St. Michael's Indian Residential School]; steamboat arriving; many shots of totem poles, graveyard, etc. Fishing fleet in harbour, preparing nets, and heading out to sea. Fishboat crew hauling in net full of thrashing salmon, and brailing them onto boat. Other fishboats setting their nets, hauling in salmon. Fishboat crew unloading salmon onto conveyor; shots of cannery wharf, female cannery workers. Savary Island: family vacation scenes; lodge; children at play; adults playing golf on beach at low tide; departing on a boat trip." (BC Archives)
---
Date produced: 1931
Filmmaker(s):
Description:
"By Sea To Florida, 400 ft., 16mm., made by Porter Varney of Bradenton, Fla., is a film record of a sea trip which derives its importance from the fact that the photography and choice of viewpoint are consistently exceptional. Parts of the ship, such as the rigging and cordage, the portholes, the lifeboat davits, etc., were used with rare artistry as aids to composition and effect. An expert use of filters produced exceptionally pleasing and truthful black and white rendition of the sea and the movement and sway of the ship. Continuity was effectually obtained by a shifting of the camera viewpoint, emphasizing the harbor, the high seas and the arrival in Florida. A startling climax to the film was given by a series of shots of an approaching hurricane captured by Mr. Varney 's intrepid camera." Movie Makers, Dec. 1931, 685.
---
Date produced:
Filmmaker(s):
Description:
"A trip through the Canadian Rockies and to the Chateau Isabella." UCLA Film & Television Archive.
---
Total Pages: 12