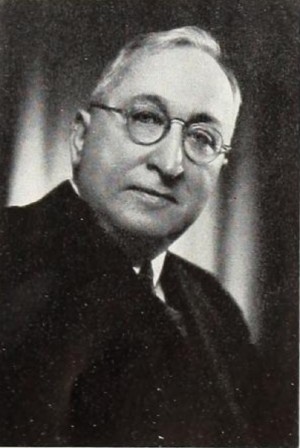 A. I. Willinsky
Club Affiliation
Gender:
Male
Awards/Recognition:
ACL Ten Best 1945 - Honorable Mention General Class
Ontario Jewish Archives list of titled amateur films
Films:
---
Profession:
Doctor
Biographical Notes:
"Dr. Abraham Isaac Willinsky was one of Toronto's earliest Jewish doctors, a founding member of the Toronto Jewish Medical Association, and an amateur filmmaker. He was born in 1885 in Omaha, Nebraska to Sarah Rebecca (nee Vise) and Myer Willinsky. One of seven children, he moved to Toronto with his family in 1890. As a child his life-long passion for photography was sparked while helping his uncle, Solomon Vise, with his photography business at 439 King Street east" Ontario Jewish Archives.

Willinsky was a founding member of the Toronto Amateur Movie Club.
Bibliographic Resources:
The Ontario Jewish Archives holds the Dr. A. I. Willinsky fonds. This collection contains many Willinsky travelogues and some home movies.