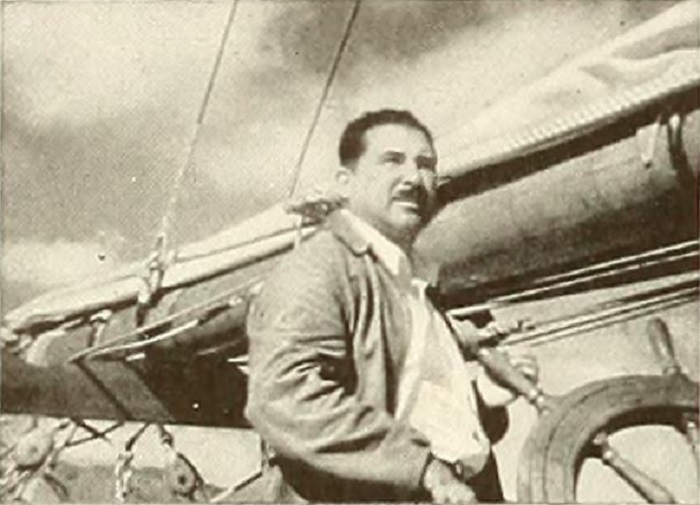 Date produced: 1940
Filmmaker(s):
Languages:
English
Length:
900 ft
Format:
16mm
Colour:
Kodachrome
Sound Notes:
Silent
Sound:
With music on disc.
Awards/Recognition:
ACL Ten Best 1940 - General Class
Description:
"When the schooner yacht Enchantress put out from San Pedro for a five weeks' marlin fishing cruise in the Gulf of Lower California, fortunately James H. McCarthy was on board with camera, Kodachrome and a filming plan. The result was Before the Wind, as happy a movie yarn of a pleasure cruise as we have ever seen. A spirit of jollity and a general good time pervade this chronicle, which is adequately strung on the thread of a series of entries in the ship's log of the Enchantress. This casual continuity is entirely sufficient, for each episode is beautifully sequenced, and the whole film reflects a consistent happy go lucky holiday spirit. Exquisite shots of the schooner in translucent California Gulf waters, numerous studies of ship life, handsomely lighted interior views in cabins and engine room are all technical accomplishments in this picture. The sequences of marlin fishing and of clam digging on the Mexican shore are gems of good film planning and good cutting. The movie is presented with an intelligently planned musical accompaniment that really fits the film, but it is the natural handling of sequences of people on a carefree sea vacation that makes this picture superb entertainment." Movie Makers, Dec. 1940, 577.
Resources:
Discussed by McCarthy in "He Stuck to the Rules" (Movie Makers, April 1941, 166-167, 186-188). The filmmaker offers "Do's" and "Don'ts" of successful amateur filmmaking, and outlines his journey from California to Mexico.
Locations:
Escondido, California (Filming)
Guaymas, Mexico (Filming)
Mazatlan, Mexico (Filming)
Mexico City, Mexico (Subject)
Subjects:
Genre:
Form:
Screenings:
Screened by the Hartford Cinema Club in 1941: Hartford, CT
Screened publicly by McCarthy in California in 1941: California
---
Do you know where this film is? Get in touch with us at amdb@ucalgary.ca.