---
---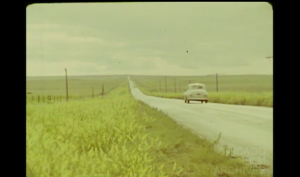 Date produced: 1948
Filmmaker(s):
Description:
"Edited footage of western scenery on a road trip to Yellowstone Park. Includes scenes of camping and numerous landscapes, Mount Rushmore and the various grounds of Yellowstone with their hot springs and geysers." Chicago Film Archives
---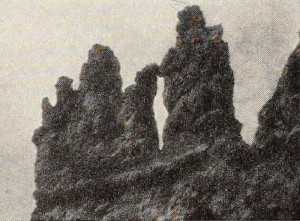 Date produced: 1951
Filmmaker(s):
Description:
"Leo J. Heffernan's 'What God Hath Whrought" pictures some of the wonders of Nature, with emphasis on the mighty Niagara Falls. His color photography is excellent." American Cinematographer, May 1952, 224.

"While motoring through Zion National Park, Leo J. Heffernan photographed the mountains, trees and canyons as they passed by his camera. The resulting picture, What God Hath Wrought, filmed almost entirely from his moving car, has an amazing three-dimensional effect. Changes in depth and perspective give the viewer a strong sense of participation, a true feeling that he is actually on the spot. For, traveling along the main highways, where so many tourists drive each year, Mr. Heffernan shows us this usually static subject from a tourist's level — but with new and refreshing viewpoints." Movie Makers, Dec. 1952, 341.
---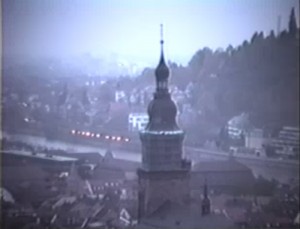 Date produced: 1992
Filmmaker(s):
Description:
"In October 1992, Connecticut Folksinger Donald Sineti visited Heidelberg, Germany, with global whale advocate Dr. Robbins Barstow, to sing for whales in a German-American cultural exchange program. Enjoy song concerts in castles, campus, city streets, and countryside." Archive.org
---
Date produced: 1955
Filmmaker(s):
Description:
"Views from ground of Salt Lake City skyline, Antelope Island, the train causeway, a passenger train, the salt flats, salt crystallization on rocks, brine shrimp, auto racing on the salt flats, seagulls (with sound), sail boating, swimmers at Saltair, Sunset Beach, the marina, water skiers, boat painting, and the Utah State Capitol building." University of Utah Marriott Library.
---
Total Pages: 12