---
---
Date produced: 1971
Filmmaker(s):
Description:
"Hansen gives to Curacao, a Caribbean territory of Netherlands, a visit. He films the industrial, residential, and commercial areas of Willemstad." UC San Diego Library.
---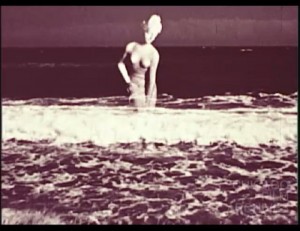 Date produced: 1961
Filmmaker(s):
Description:
"A short travelogue film on the Republic of Cyprus. A narrator warmly introduces viewers to the charms, history and people of Cyprus." Chicago Film Archives.
---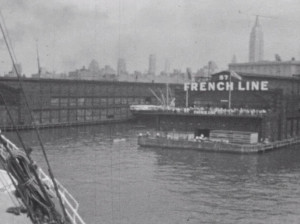 Date produced: 1932
Filmmaker(s):
Description:
A short travelogue that chronicles a round trip from New York City to France and back. Includes footage of the ship's departure from NYC, a view of the statue of liberty, the deck of the SS France ocean liner, as well as brief shots of St. Lazare station in Paris.
---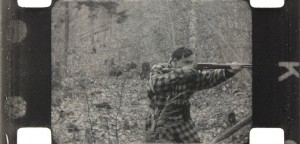 Date produced: 1926
Filmmaker(s):
Thomas Archibald (Archie) Stewart
Description:
"Structured around a hunting trip to Maine made by Archie Stewart and Howard Kendall. The two men travel to Perry, Maine, from New York state by train, then drive a car to a lake where they transfer their luggage to a motor boat on Grand Lake Stream and ride through heavy fog on rough water to West Grand Lake. They then carry a canoe to Lower Sysladobsis Lake, load the canoe with their rifles and supplies, and paddle off. After reaching their camp along the lake's shore, they check their rifles and eat before hunting." oldfilm.org
---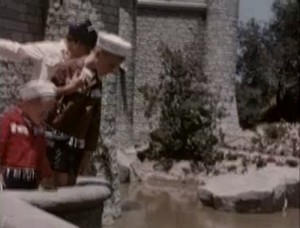 Date produced: 1956
Filmmaker(s):
Description:
"In July 1956, the five-member Barstow family of Wethersfield, Connecticut, won a free trip to newly-opened Disneyland in Anaheim, California, in a nationwide contest. This 30-minute amateur documentary film tells the fabulous story of their fun-filled, dream-come-true, family travel adventure, filmed on the scene at Walt Disney's 'Magic Kingdom' by Robbins Barstow." Archive.org
---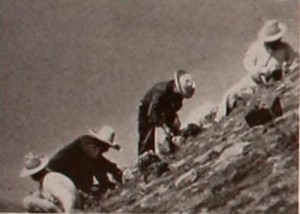 Date produced: 1941
Filmmaker(s):
Description:
"The immaculate camera work, incisive editing and attractive titling of Frank E. Gunnell have flowered into a new and superior beauty in Down Mexico Way. Here, in two full reels which seem like less, are all the standard Mexican Meccas — the capital city, the pyramids of Teotihuacan, Cuernavaca and the rest — each suavely sequenced and beautifully filmed. Added to these is a wealth of human interest, in smoothly planned records of such odd Mexican folklore as the self threaded needle cut from a maguey cactus, or the red dye concealed in the silvery cochineal wood louse. Mr. Gunnell's most superb triumphs, however, are in his moody and magnificent studies of Xochimilco and Taxco, Mexican communities which have beckoned to countless movie makers, but which only a few have answered with genuine eloquence and distinction." Movie Makers, Dec. 1941, 563-564.
---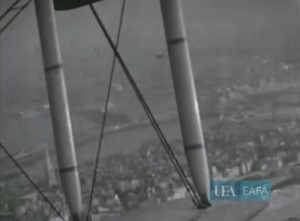 Date produced: 1932
Filmmaker(s):
Description:
"Film record of a journey to Egypt and a four day holiday in Cairo. The film begins at Croydon Airport, recording the activities of the ground crew and the arrival and departure of two Imperial Airways planes, the Heracles and the Hengist. The film records a stopover in Crete on the journey to Cairo where the plane is moored close to a yacht. The final section of the film records street scenes in Cairo and an excursion to the Great Pyramid and Sphinx, returning to the city by Marg and Old Heliopolis." East Anglian Film Archive.

"Ruth Stuart's Travel picture 'Egypt and Back With Imperial Airways,' was not only a fine example of consistent photography, but also showed a keen knowledge of editing and cutting that let the pictue breeze along in an entertaining fashion." American Cinematographer, Dec. 1933, 321.
---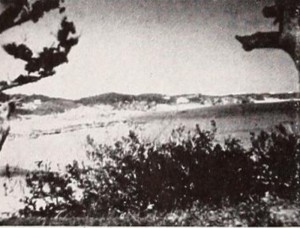 Date produced: 1944
Filmmaker(s):
Description:
"W. R. C. Corson, close friend of the late Hiram Percy Maxim, FACL, Founder of the Amateur Cinema League, and for several years an invalid, demonstrates his loyalty to the cause of personal filming and his determination to achieve in that field by a revision of travel footage made in a more active period. As its name might indicate. Elysium is a remembrance of happier days, containing sequences chosen for their beauty or evocation of delightful times, and haphazardly geographical. Scenes filmed from the air are interspersed with records of faraway places as Mr. and Mrs. Corson are seen wandering here and there. Here is the gallant and intrepid accomplishment of a pioneer movie maker who is still "in the game."" Movie Makers, Dec. 1944. 496.
---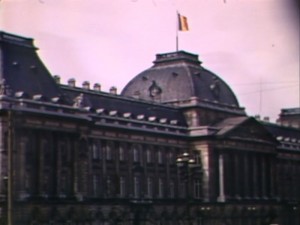 Date produced: 1959
Filmmaker(s):
Description:
"H. Lee Hansen visits Holland, England (London), France (Paris), and Switzerland (Zurich) and captures scenes of daily life in post-war Europe." UC San Diego Library.
---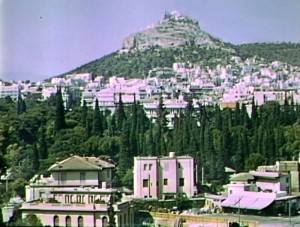 Date produced: 1950
Filmmaker(s):
Description:
"Hansen begins his tour through Europe at Greece. He spends most of his time in Greece traveling through Athens, juxtaposing the Classic Greek architecture to modern life." UC San Diego Library.
---
Total Pages: 12