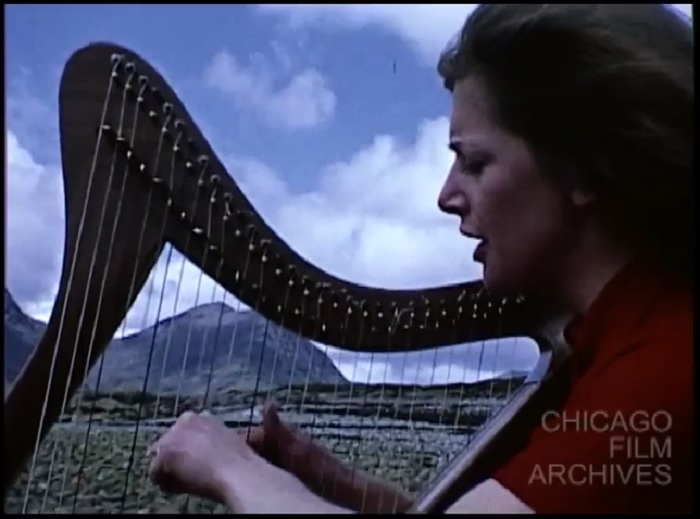 Date produced:
Filmmaker(s):
Country of Production:
United States
Languages:
English
Duration:
01:30:00
Length:
2 reels
Format:
16mm
Colour:
Colour
Sound Notes:
Magnetic
Awards/Recognition:
Chicago Film Archives list of titled amateur films
Description:
Travelogue exploring British islands. Includes footage of "harpist Catriona Maclean McKinnon playing along the shores of the Isle of Skye in the early 1970s" (Chicago Film Archives).
Resources:
Also referenced with the title variation Britain's Holiday Isles.

This film is a part of the Robert and Theresa Davis Collection held by Chicago Film Archives.
Locations:
Isle of Skye, Scotland (Filming)
Subjects:
Genre:
Form:
Tags:
Repository:
Robert and Theresa Davis Collection, Chicago Film Archives
Screenings:
Screened at the Field Museum of Natural History on Oct. 7, 1972: Chicago, IL
Screened at the David Paulson Auditorium on Oct. 6, 1973: Hinsdale, IL
Screened by the Travel Club of Cincinnati on Oct. 10, 1973: Cincinnati, OH
Screened as part of the Travelventure film series at the Music Hall on Nov. 27, 1977: Cincinnati, OH
Video Link:
---