---
---
Date produced: 1959
Filmmaker(s):
Description:
"On bicycle and afoot, Stan Midgley, humorist and photographer, explored some of the more inaccessible points of the Canadian Rockies. The result of his adventures is 'Awheel and Afoot in the Canadian Rockies'." Battle Creek Enquirer, Oct. 16, 1959, 26.
---
Date produced:
Filmmaker(s):
Description:
"Shows an expedition up Mount Grenville at the head of Bute Inlet" British Columbia Archives.
This film was produced in the late 1930s.
---
Date produced: 1930
Filmmaker(s):
---
Date produced:
Filmmaker(s):
Description:
"A trip through the Canadian Rockies and to the Chateau Isabella." UCLA Film & Television Archive.
---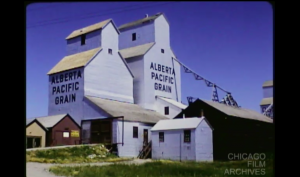 Date produced: 1956
Filmmaker(s):
Description:
"2 part edited travelogue film beginning in Ontario and working west to British Columbia, documenting the resources, landscape and recreation of Canada. Includes a large amount of natural scenery, but also diverse events such as fishing, a rodeo and water sports. Also gives a look into factories and resorts." Chicago Film Archives
---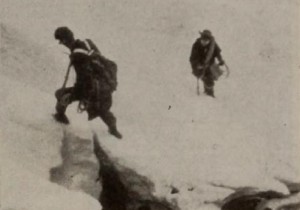 Date produced: 1953
Filmmaker(s):
Description:
"With the recent scaling of Mt. Everest, it is appropriate that a mountain-climbing film should be entered — and should win — in this year's Ten Best contest. Jerry More's Canadian High Adventure is such a picture. Obviously, Mr. More is a competent climber himself, as well as being a good movie maker, for the film presents an amazing variety of camera angles which make one question where the cameraman must have been to take them. For example, some scenes show the climbers crossing a crevasse from underneath, leaving you with the single assumption that the cameraman climbed down into the crevasse to shoot them. Excellent photography, competent editing and a friendly, well-written narrative all combine to make Canadian High Adventure an outstanding mountain-climbing study." Movie Makers, Dec. 1953, 320, 332.
---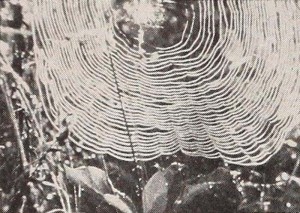 Date produced: 1939
Filmmaker(s):
Description:
"Combining the sensitivity of an artist and a camera skill that theoretically only professional experts could acquire, Robert P. Kehoe has produced, in Chromatic Rhapsody, a film that would command the amazed admiration of any movie club in the country. This beautiful picture can only be described as a scenic — a scenic held together rather tenuously by editing to create a symphonic arrangement of color and to associate scenes with the seasons. It is in the sheer beauty of color cinematography that Chromatic Rhapsody excels. This reviewer has never seen, in any medium, more gorgeous color photographs of autumnal foliage and winter landscapes. One is so impressed with the flawless color that he is inclined to suspect that nature puts on a special show for Mr. Kehoe. The truth is probably that Mr. Kehoe has a special understanding of nature and an intuitional sensitivity to light and color. For the rest, as Mr. Kehoe would say, he simply follows exposure instructions. The film is marred somewhat by lack of complete camera steadiness, the only flaw in an otherwise superb cinematic accomplishment. A charming musical score, arranged by double turntable, accompanies the movie's presentation." Movie Makers, Dec. 1939, 634.
---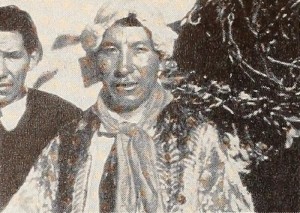 Date produced: 1952
Filmmaker(s):
Description:
"The curious and, to many of us, unknown peoples of the Bolivian Andes are the subjects of Ciudad de la Paz (City of La Paz), an interesting and colorful film by Eduardo Douglas Di Fiore. The peasants' life, arduous and squalid amid the beauty of their mountain home, has been competently and effectively documented. Their vividly colored costumes and monochromatic, weather-beaten faces take on a new beauty through the dramatic use of an interplay between natural light and shadow, a device which is used tellingly throughout the film. There are times, however, when Mr. Di Fiore tends to belabor his point. These overlong sequences, despite the ever-present beauty and grandeur, detract on occasion from the overall quality of the picture. The music and narrative (in Spanish) complement the mood and tempo of the film effectively." Movie Makers, Dec. 1952, 340.
---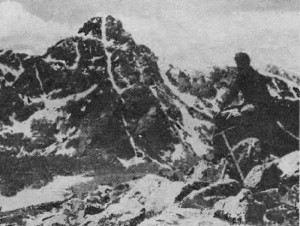 Date produced: 1958
Filmmaker(s):
Description:
"In a color chucklelogue Midgley will show spectacular pictures of Colorado today and give a nostalgic look into Colorado's colorful past. . . . The film features Denver, Pikes Peak, the Garden of the Gods, the Royal Gorge, Estes Park, ascent of Longs Peak, Trail Ridge Road, skiing at Aspen, and pictures of ghost towns and horseless carriages. Some of these pictures, filmed in excellent color years ago during the last days of the Narrow Gaugers, could never be replaced." The Clock Tower, Oct. 17, 1969, 1.
---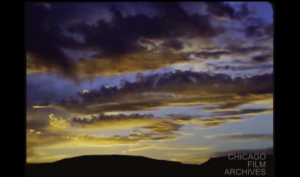 Date produced: 1950
Filmmaker(s):
Description:
"Edited travelogue footage of a trip down the Columbia River. Along with scenic views, industrial processes are documented such as harvesting grain, canning salmon, making plywood and the factory production of sweaters." Chicago Film Archives
---
Total Pages: 8