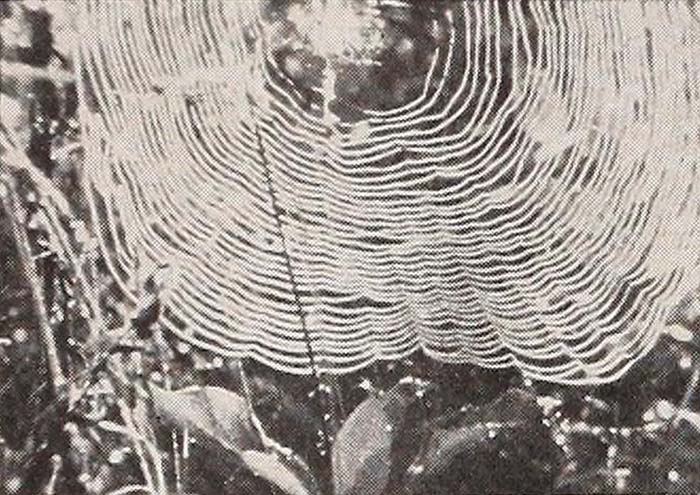 Date produced: 1939
Filmmaker(s):
Languages:
English
Length:
400 ft
Format:
16mm
Colour:
Kodachrome
Sound Notes:
Silent
Sound:
Accompanied by music on disc
Awards/Recognition:
ACL Ten Best 1939 - Honorable Mention General Class
Description:
"Combining the sensitivity of an artist and a camera skill that theoretically only professional experts could acquire, Robert P. Kehoe has produced, in Chromatic Rhapsody, a film that would command the amazed admiration of any movie club in the country. This beautiful picture can only be described as a scenic — a scenic held together rather tenuously by editing to create a symphonic arrangement of color and to associate scenes with the seasons. It is in the sheer beauty of color cinematography that Chromatic Rhapsody excels. This reviewer has never seen, in any medium, more gorgeous color photographs of autumnal foliage and winter landscapes. One is so impressed with the flawless color that he is inclined to suspect that nature puts on a special show for Mr. Kehoe. The truth is probably that Mr. Kehoe has a special understanding of nature and an intuitional sensitivity to light and color. For the rest, as Mr. Kehoe would say, he simply follows exposure instructions. The film is marred somewhat by lack of complete camera steadiness, the only flaw in an otherwise superb cinematic accomplishment. A charming musical score, arranged by double turntable, accompanies the movie's presentation." Movie Makers, Dec. 1939, 634.
Resources:
Discussed by Kehoe in "Chromatic Rhapsody" (Movie Makers, June 1940, 275, 290-292).

The film was available in the ACL's Club Film Library.
Locations:
Mount Tremblant, QC (Filming)
St. Marguerite, QC (Filming)
Mount Marcy, N.Y. (Filming)
Subjects:
Genre:
Form:
Screenings:
Screened by the Tri-City Cinema Club in 1940: Moline, IL
Screened by the Cleveland Amateur Cinematographers in 1940: Cleveland, OH
Screened by the Cine Group of the Schenectady Photographic Society in 1940: Schenectady, N.Y.
Screened by the Rockford Movie Makers in 1940 and 1951: Rockford, IL
Screened by the Ra-Cine Club in 1941: Racine, WI
Screened by the Bell Laboratories Motion Picture Camera Club in 1941: New York City, N.Y.
Screened by the Lowell Amateur Cinema Club in 1941: Lowell, MA
Screened by the Washington Society of Amateur Cinematographers in 1942: Washington, D.C.
Screened by the Movie Makers Club of Oklahoma City in 1943: Oklahoma City, OK
Screened for New York City's Y.M.C.A. in May 1943: New York City, N.Y.
Screened by the Tramp and Trail Club in 1944: Utica, N.Y.
Screened by the Westwood Movie Club in 1946: San Francisco, CA
---
Do you know where this film is? Get in touch with us at amdb@ucalgary.ca.