---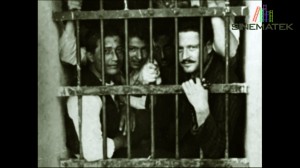 Date produced: 1979
Filmmaker(s):
Description:
"Sinematek.TV film arkeolojisine devam ediyor! 1979 yılında Stockholm'da düzenlenen Nazım Hikmet'i Anma Gecesi'ndeki Ruhi Su, Zülfü Livaneli, Tuncel Kurtiz'in performansları Muammer Özer tarafından kaydedilmiş ve İlk defa Sinematek.tv tarafından yayınlanıyor." Sinematek.tv: http://sinematek.tv/nazim-hikmet-anmasi-stockholm-1979/ (15 November 2019).
"Sinematek TV continues its film archeology! Muammer Özer's film of a commemoration night for Nazım Hikmet displays Ruhi Su, Zülfü Livnaeli, and Tuncel Kurtiz and Sinematek.tv screens it for the first time." Sinematek.tv: http://sinematek.tv/nazim-hikmet-anmasi-stockholm-1979/ (15 November 2019).
---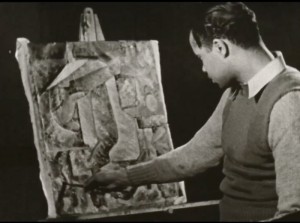 Date produced: 1940
Filmmaker(s):
Description:
"Educational film surveying the instruction of the fine and performing arts at leading African American institutions, including Calhoun, Dillard, Fisk, Hampton, and Howard. The film argues that exposure to theater, music, dance, and the fine arts produces well-rounded students and enriches their lives." National Film Preservation Foundation.
---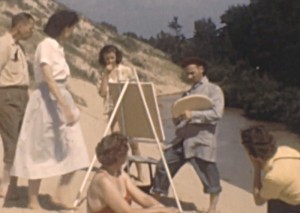 Date produced: 1955
Description:
An artist sets up his easel on a shore with the intention of painting a nature scene. Soon, people gather at the shore and thwart the artist's plan to paint.
---
Date produced: 1953
Filmmaker(s):
Description:
"Artist Dewey Albinson tours an old farm and helps viewers see it in terms of the unusual shapes, interesting colors and rough textures that make strong compositions." Minnesota Historical Society.
---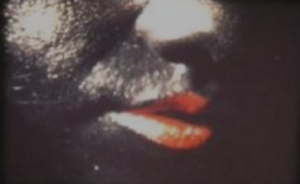 Date produced: 1971
Filmmaker(s):
Description:
"Un documental sobre las acciones plásticas de Raúl Tovar, pintor pop integrante del Salón Independiente, egresado –igual que Celestinos– de la ENAP. En él aparecen jóvenes con los cuerpos pintados de negro y las bocas rojas en algo parecido a un happening, la elaboración de un mural colectivo con frases icónicas de la época ("la imaginación al poder", "Peace", "Love", citas de Lao-Tse, etcétera). En la película predominaba un ambiente psicodélico que no llegaba más allá de la obra del pintor y del contexto juvenil en el que se producía" (Vázquez Mantecón, 2012).

"A documentary about the plastic art actions of Raúl Tovar, a pop painter member of the Independent Hall, alumni –same as Celestinos– of the ENAP. In it, young people appear with their bodies painted in black and their mouths painted in red in some sort of happening, there is also the making of a collective mural with iconic phrases of the time ("all power to the imagination", "Peace", "Love", quotes by Lao-Tse, etcetera). A psychedelic ambiance prevailed, not going beyond the work of the painter and the youthful context produced at the time" (Vázquez Mantecón, 2012).
---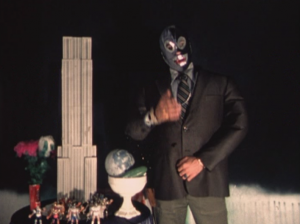 Date produced: 1978
Filmmaker(s):
Description:
"Siete cortometrajes de Maris Bustamante y Rubén Valencia, integrantes del No Grupo, que indican el acercamiento de artistas plásticos al formato súper 8. Los trabajos del No-Grupo tendieron a hacer una reflexión a la vez lúdica y crítica sobre la naturaleza del arte" Superocheros.

"Seven short films made by Maris Bustamante and Rubén Valencia, members of the No Group, that indicate the interest of artists in the plastic arts to use the super 8 format. The works of the No Group were usually a playful and critical reflexion on the nature of art" Superocheros.
---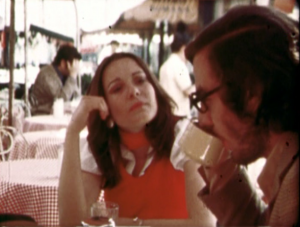 Date produced: 1974
Filmmaker(s):
Description:
"Una cinta cargada de referencias a Jean-Luc Godard (Los Carabineros, 1963) pero sobre todo concentrada en la crítica mordaz al radicalismo de izquierda. Una vez más Marco Antonio Madrid hace el papel de protagonista, un joven de pelo largo, pantalón de mezclilla y saco, que se dedica a ligar en los cafés de la Zona Rosa adoctrinando a las mujeres. Lee a Marx después de hacer el amor, y se junta con sus amigos para brindar por "la muerte de la intelectualidad burguesa". Montero utiliza intertítulos como recurso irónico, una suerte de narrador externo que interpela la historia: "¿Qué es la intelectualidad burguesa?". La lucha revolucionaria del joven y sus amigos está teñida de sentido del humor. En una secuencia que recuerda mucho a Los Carabineros, suben al techo de una fábrica para iniciar la lucha armada (...) Por último un cartel proporciona una última burla: "Y si el sol es burgués detendremos al sol" " (Vázquez Mantecón, 2012).

"A film loaded with references to Jean-Luc Godard (The Carabineers, 1963), but above all focused on biting criticism to the radical left. Once again Marco Antonio Madrid plays the role of the lead character, a young man with long hair, jeans and coat, that dedicates his time to hook up in the coffee shops of the Zona Rosa indoctrinating women. He reads Marx after making love and he gets together with his friends to toast for the "death of the bourgeois intellectuality". Montero uses intertitles as a resource for irony, a sort of outside narrator that interpellates the story: "What is bourgeois intellectuality?". The revolutionary fight of the young man and his friends is filled with a sense of humor. In a sequence that reminds us of The Carabineers, they go to the rooftop of a factory to begin the armed fight. (...) Finally a sign shows one last derision "And if the sun is bourgeois, we will stop the sun" " (Vázquez Mantecón, 2012).
---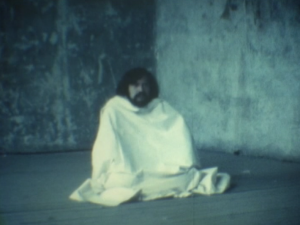 Date produced: 1970
Filmmaker(s):
Description:
"Two Visual Arts students of the San Carlos Academy find themselves embroiled in contradictions, spiritual inclinations and concerns about the political and social conditions of Mexico, which puts them in a quandary about what stance to take in the Student Movement of 1968." Ambulante.
---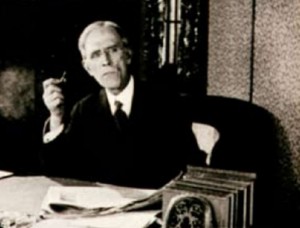 Date produced: 1938
Filmmaker(s):
Description:
"A family collaboration between Alexander Black and his son Malcolm, this film frames an excerpt from Adolph Zukor's 1919 Paramount Screen Magazine film The evolution of the picture play, made on the twenty-fifth anniversary of Black's first picture play performances, with 1938 Kodachrome footage of Alexander Black addressing the camera and reading a 1919 letter from Zukor affirming Black's status as a cinema pioneer." UC Berkeley Library.
---
Date produced: 1995
Filmmaker(s):
Description:
Documentary film chronicling the background and production of Dinosaur Dream (1995), which Sid Laverents made in his late-80s with assistance from his wife, Charlotte.
---
Total Pages: 3