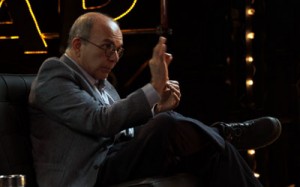 Rafael Montero
Dates active:
1972-
Gender:
Male
Films:
---
Profession:
Filmmaker
Related Professional Works:
El costo de la vida [The cost of life] 1988
Hoy no circula [Today it doesn't circulate] 1993
Una buena forma de morir [A good way to die] 1993
Ya la hicimos [Now we made it] 1994
Cilantro y Perejil [Cilantro and Parsley] 1995
Dame tu cuerpo [Give me your body] 2003
La cama [The bed] 2012
Rumbos Paralelos [Parallel courses] 2016.
Biographical Notes:
"Egresado del Centro Universitario de Estudios Cinematográficos (CUEC UNAM). Ha escrito y dirigido programas de televisión, comerciales, cortometrajes y largometrajes documentales y de ficción. El costo de la vida marcó su debut como guionista y director en la industria del cine." FilminLatino.

"Alumni of the University Center of Cinematographic Studies (CUEC UNAM). He has written and directed TV shows, commercials, short films and feature documentaries as well as fiction films. El costo de la vida marked his debut as screenplay writer and director in the film industry." FilminLatino.
Bibliographic Resources:
Vázquez Mantecón, Álvaro. El Cine Super 8 en México 1970-1989 . Filmoteca UNAM, 2012. Find this book in Filmoteca UNAM Docs

For more information about Rafael Montero visit: FilminLatino