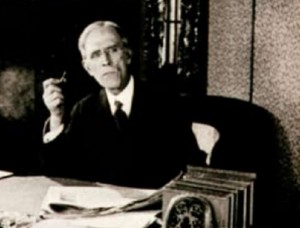 Alexander Black
Gender:
Male
Awards/Recognition:
Pacific Film Archive list of titled amateur films
Films:
---
Profession:
Photographer
Biographical Notes:
"Black spent the better part of his life promoting the possibilities of photography, film, the magic lantern, and popular illustration to a public whose curiosity was sparked by these technologies. From the late 1880s through the silent era, he published extensively on photography, motion pictures, and the arts, founded organizations dedicated to their promotion, and edited one of the largest illustrated newspapers in the country, the New York World. The administrators of the schools and institutes where Black presented his illustrated lectures were concerned about the potential corrosive effects of new media on respectable culture." Pacific Film Archive

Black lived from 1859-1940. He attended the inaugural meeting of the Amateur Cinema League in 1926, and his 1923 film The Magic Circle is recognized as one of the earliest amateur films.
Bibliographic Resources:
Notes on the program "Alexander Black: Cinema Pioneer" via the Berkeley Art Museum Pacific Film Archive. See the program's brochure, which contains information pertaining to Black's early Picture Plays, his amateur films, and his relationship with the Amateur Cinema League.
Movie Makers, July 1936, 290.