---
---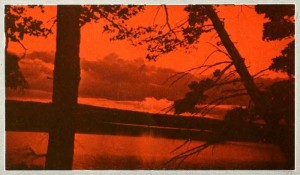 Date produced: 1930
Filmmaker(s):
Description:
"America, among the three films given special mention, is an ambitious scenic epic being compiled by William H. Barlow. The plan is to cover all of the prominent beauty spots of this country, building the sequences of them into a monumental film document. Yet each reel is so planned and titled that it can be separately screened. The reels that have already been completed present a combination of beautiful photography, intelligent planning and editing and skillful titling that has not been surpassed in similar professional work." Movie Makers, Dec. 1930, 788.
---
Date produced: 1936
Filmmaker(s):
Description:
"Frances Christeson and Harry Merrick have shown in their film, Architecture and Fine Arts, what can be done with the motion picture camera by sensitive, yet systematic, movie makers. Produced under the supervision of A. C. Weatherland, dean of the College of Architecture and Fine Arts at the University of Southern California, the picture shows students at work and gives glimpses of class room technique in teaching most of the fine arts. Although no section of the film is long or detailed enough to serve the purpose of teaching, the film, as a whole, gives a very clear and concise picture of the scope of the work of the architecture and fine arts college of the University of Southern California. Technically and cinematically, this record is superb; beautiful compositions, carefully selected and composed scenes, combined with titles of distinction, make it a truly outstanding production. Included in the picture, that is for the most part in black and white, are color sequences of stained glass windows." Movie Makers, Dec. 1936, 542.
---
Date produced:
Filmmaker(s):
Description:
"Un-staged documentary footage shot and edited by Sallie Wagner. Sallie's description of the film: 'Shorty Boys, Little Shorty building a hogan, Crip Chee and his hogan, grandson in doorway. Blackrock in front of hogan, Tchindi, Rose Martin doing laundry, cooking shelter at squaw dance, Hosteen Glish getting water, Bent Knee getting wood, Hosteen Glish making a canoe out of a log, Hosteen Glish's granddaughter weaving, digging yucca root for soap, Navajo washing her hair, Hosteen Glish making a cradle board'." New Mexico State Archives.
---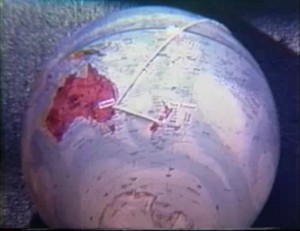 Date produced: 1988
Filmmaker(s):
Description:
"In May-June 1988, Robbins Barstow and his wife Meg, of Wethersfield, Connecticut, USA, made a six-week trip around the world. Places visited include Hawaii, Austrailia, New Zealand, Singapore, Thailand, India, and London, England." Archive.org
---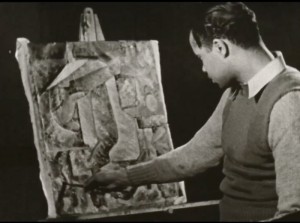 Date produced: 1940
Filmmaker(s):
Description:
"Educational film surveying the instruction of the fine and performing arts at leading African American institutions, including Calhoun, Dillard, Fisk, Hampton, and Howard. The film argues that exposure to theater, music, dance, and the fine arts produces well-rounded students and enriches their lives." National Film Preservation Foundation.
---
Date produced: 1971
Filmmaker(s):
Description:
"An anti-war film which portrays the effect of war on its participants by presenting a dramatization in which a Vietnam veteran attempts to assassinate the President" via WorldCat.
---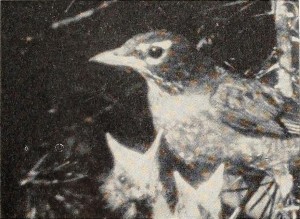 Date produced: 1952
Filmmaker(s):
Description:
"Trim, tightly knit and altogether engaging, Backyard Birding presents, with affectionate attention to detail, a nature-loving father and his small son searching out the common and uncommon birds of their New England neighborhood. The film's pleasant music and informed but unassuming narrative are in sympathetic harmony with the pictorial whole. In it, with apparent purpose, Herbert D. Shumway has employed a cloudy-bright lighting throughout. Thus, the countless closeups of his bird neighbors, as they build their nests and rear their young, are in soft, true and unshadowed color — as so befits the film's gentle theme. And, just in case you're wondering, these superb scenes (on 8mm. film, remember) are beautifully sharp, despite the wider lens apertures which must have been used." Movie Makers, Dec. 1952, 324, 337.
---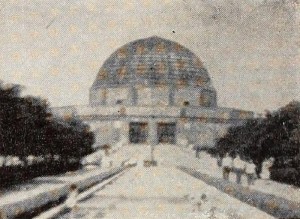 Date produced: 1952
Filmmaker(s):
Description:
"Attempting to film a large city with its huge skyscrapers and teeming population through the lens of an 8mm. camera would seem to be an almost overwhelming task. However, boldly tackling such a gigantic project, Richard Guetl in his entry, The Big City, proves it can be done. This competent photographic work presents a good, clear coverage of Chicago, where Mr. Guetl resides. His angles are interesting and compositions pleasing. His street shots around the Loop and his camera treatment of the human derelicts on Skid Row are worthy of special commendation. While The Big City is not an epic, it is a capable, factual presentation with just enough skyscraper shots to make it authentic, enough stores and people to give it pulsating life, and enough pathos to arouse the emotion." Movie Makers, Dec. 1952, 340-341.
---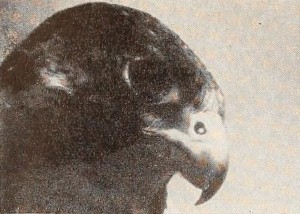 Date produced: 1952
Filmmaker(s):
Description:
"You wouldn't think that just one movie maker could shoot all this footage (2400) on birds — no matter how interested and informed he was on the subject. And if that was the way you felt, you would be dead right. For Birds of Washington is the joint work of two men, J. Don Sutherland and Ralph E. Lawrence, who, because they customarily screen their films together, chose to submit them as one contest entry. Both, in any case, are highly competent movie makers and soundly informed students of bird life. For example, they preface briefly each new subject grouping with a pictorial survey of the type of terrain in which the birds will be found. Makes the film that much more informative. Outstanding, in our recollections, are their sequences on the American bald eagle and on an owl — whose family tree we regret we cannot recall." Movie Makers, Dec. 1952, 340.
---
Date produced: 1965
Filmmaker(s):
Description:
"The Black Cat is a 25-minute version of Edgar Allen Poe's story by the same name and concerns a man who does away with his wife in what he believes to be the perfect crime, only to be outdone in the end by the family black cat. This low key, well dramatized version is the only 8mm film among the top ten and also received the MPD Scenario Film Award" PSA Journal, Sept. 1965, 50.
---
Total Pages: 18