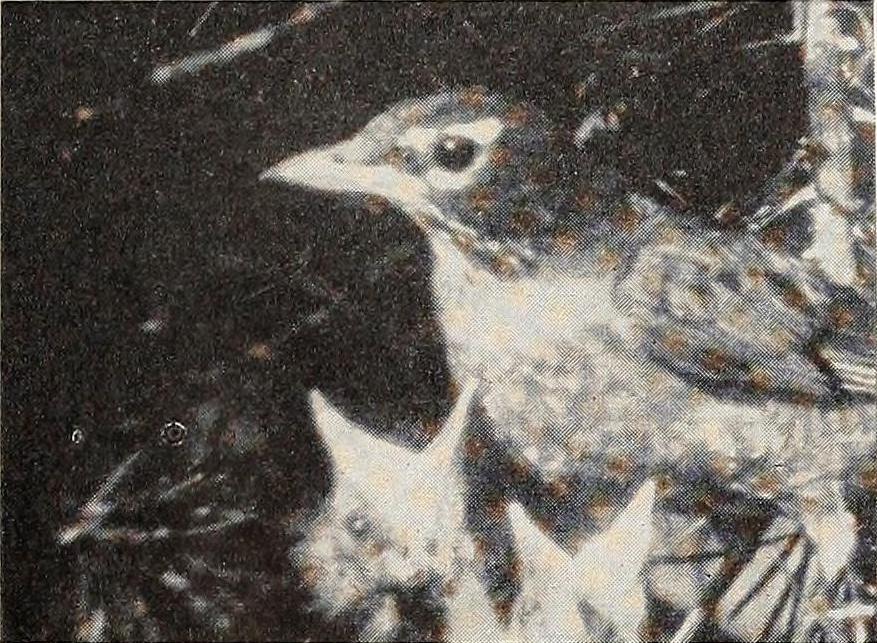 Date produced: 1952
Filmmaker(s):
Languages:
English
Length:
250 ft
Format:
8mm
Colour:
Kodachrome
Sound Notes:
Silent
Sound:
With sound on tape.
Awards/Recognition:
ACL Ten Best 1952
Description:
"Trim, tightly knit and altogether engaging, Backyard Birding presents, with affectionate attention to detail, a nature-loving father and his small son searching out the common and uncommon birds of their New England neighborhood. The film's pleasant music and informed but unassuming narrative are in sympathetic harmony with the pictorial whole. In it, with apparent purpose, Herbert D. Shumway has employed a cloudy-bright lighting throughout. Thus, the countless closeups of his bird neighbors, as they build their nests and rear their young, are in soft, true and unshadowed color — as so befits the film's gentle theme. And, just in case you're wondering, these superb scenes (on 8mm. film, remember) are beautifully sharp, despite the wider lens apertures which must have been used." Movie Makers, Dec. 1952, 324, 337.
Resources:
Shumway shares tips on bird filming in "Bird Filming for Beginners" (Movie Makers, April 1953, 94-95, 107-108). Still images from Backyard Birding are shown.
Locations:
Subjects:
Genre:
Form:
Screenings:
Screened by the Hartford Cinema Club on December 9, 1952: Hartford, CT
Screened by the New York 8mm. Motion Picture Club in 1953: New York City, N.Y.
---
Do you know where this film is? Get in touch with us at amdb@ucalgary.ca.