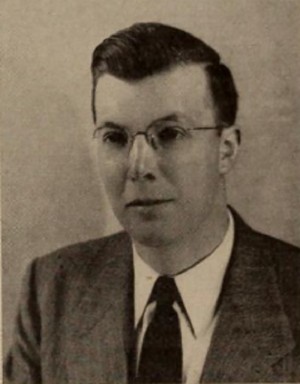 Herbert D. Shumway
Club Affiliation
Gender:
Male
Awards/Recognition:
ACL Ten Best 1951 - Honorable Mention
ACL Ten Best 1952
Films:
---
Biographical Notes:
"Born Oct. 24, 1919 in Greenfield, he was the son of Alice (Davenport) and Floyd S. Shumway. He graduated from Greenfield High School in 1937. He served in the U.S. Army during World War II from 1943 to 1946, and was last stationed in France as a radio operator. Herb was married to the former Grace C. Cumming in Gates Mills, Ohio, on June 26, 1954. The couple celebrated 46 years of marriage before her death on Dec. 6, 2000. He had been a member of the Franklin County Camera Club and the Second Congregational Church of Greenfield."

Shumway wrote two books on photography: Nature Photography Guide (1959) and Guide to Your Photo Darkroom (1959).

Shumway's film collection was at one point listed for sale online.
Bibliographic Resources:
"Herbert D. Shumway (1919 - 2015)" (Obituary). The Recorder, June 5, 2015, via Legacy.com.
Movie Makers, April 1952, 120. Movie Makers, July 1953, 190.