---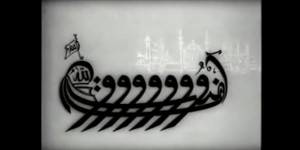 Date produced: 1969
Filmmaker(s):
Description:
"The question 'How was the mentü ship Steered' bears two meanings: as inference in the sense of 'faith,' as well as the relation between the notions of 'imagery, logos, and action.' The answer is 'divine love,' regardless of the form of the question: the Amentü ship is navigated by the love of God. " Zeynep Gemuhluoglu, tsa.org: https://www.tsa.org.tr/en/yazi/yazidetay/67/%EF%BF%BD%EF%BF%BDmentu-gemisi-nasil-yurudu (16 Oct 2019).
---
Date produced: 1965
Filmmaker(s):
Description:
The noted female impersonator Charles Pierce is invited to visit to the home of Norma Desmond (of Sunset Boulevard [Billy Wilder, 1950]).
---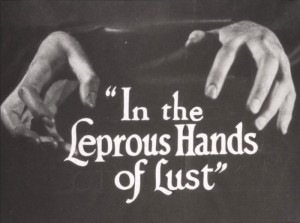 Date produced: 1931
Filmmaker(s):
Description:
"The story is a burlesque of the anti social activities of a vice ring. The film contains some excellent interior lighting and is remarkably well edited." Movie Makers, April 1931, 224.
---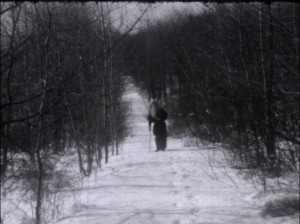 Date produced: 1926
Filmmaker(s):
Description:
Amateur film club production that parodies Russian tragedy literature. The story revolves around two warring families, the Yagustynkas and the Chenstohovas, a romance, a religious curse, and murder. Exaggerated intertitles contribute to the film's "burlesque" of Russian culture and literature.
---
Date produced: 1934
Filmmaker(s):
Description:
"A colonial scene in the U.S. An old lady sits astride a bell while a man in blackface, wig, and livery pulls the bell rope. From an upper door emerges an old man, dressed as a dandy, who tips his hat to the woman as he walks down stairs grinning. Others leave the same door and walk down the same stairs: a shabby man, a cop, and, several times, the same dandy. The man in blackface hangs himself; the dandy continues to smile. A bell tolls, a grave beckons. In the dark, the dandy plays the piano. Is he Death?" IMDb.

Orson Welles' filmmaking debut, which was co-directed by William Vance. An amateur production, Welles later described the film as a parody of surrealist cinema and the films of Jean Cocteau and Luis Buñuel.
---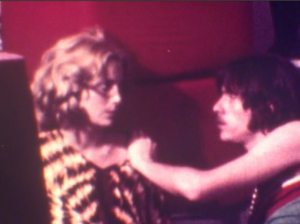 Date produced: 1974
Filmmaker(s):
Description:
"Luz externa fue una de las producciones más ambiciosas del súper 8 mexicano. El guión se basaba en el monólogo de Ernesto, un machín jipiteca, que relata a un amigo las peripecias con su novia Raquel. Posteriormente el guión sirvió como la base del cuento con el mismo título que apareció como parte del libro El rey se acerca a su templo. Tanto la película como el cuento se abocaban a describir el abanico amplio de la juventud clasemediera urbana contracultural que había aparecido a fines de los años sesenta y principios de los setenta: los macizos que acceden al consumo de drogas, las muchachas de buena familia que se acercan a ese mundo, los nuevos conversos a la revolución social o los intelectuales que participan del ambiente con simpatía" (Vázquez Mantecón, 2012).

"Luz externa [External light] was one of the most ambitious productions of the Mexican super 8. The script was based in the monologue of Ernesto, a 'machin' hippie, that tells a friend about his adventures with his girlfriend Raquel. The script served later as the base for a short story with the same title that appeared as part of the book El rey se acerca a su templo [The king approaches his temple]. Both the movie and the short story described the wide range of the middle class urban countercultural youth that emerged at the end of the sixties and the beginning of the seventies: the strong men that had access to drugs, the girls from good families that entered that world, the new converts to social revolution or the intellectuals that sympathize with that ambiance" (Vázquez Mantecón, 2012).
---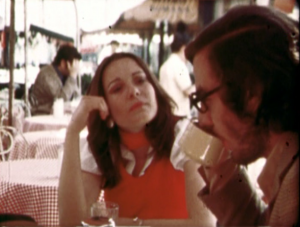 Date produced: 1974
Filmmaker(s):
Description:
"Una cinta cargada de referencias a Jean-Luc Godard (Los Carabineros, 1963) pero sobre todo concentrada en la crítica mordaz al radicalismo de izquierda. Una vez más Marco Antonio Madrid hace el papel de protagonista, un joven de pelo largo, pantalón de mezclilla y saco, que se dedica a ligar en los cafés de la Zona Rosa adoctrinando a las mujeres. Lee a Marx después de hacer el amor, y se junta con sus amigos para brindar por "la muerte de la intelectualidad burguesa". Montero utiliza intertítulos como recurso irónico, una suerte de narrador externo que interpela la historia: "¿Qué es la intelectualidad burguesa?". La lucha revolucionaria del joven y sus amigos está teñida de sentido del humor. En una secuencia que recuerda mucho a Los Carabineros, suben al techo de una fábrica para iniciar la lucha armada (...) Por último un cartel proporciona una última burla: "Y si el sol es burgués detendremos al sol" " (Vázquez Mantecón, 2012).

"A film loaded with references to Jean-Luc Godard (The Carabineers, 1963), but above all focused on biting criticism to the radical left. Once again Marco Antonio Madrid plays the role of the lead character, a young man with long hair, jeans and coat, that dedicates his time to hook up in the coffee shops of the Zona Rosa indoctrinating women. He reads Marx after making love and he gets together with his friends to toast for the "death of the bourgeois intellectuality". Montero uses intertitles as a resource for irony, a sort of outside narrator that interpellates the story: "What is bourgeois intellectuality?". The revolutionary fight of the young man and his friends is filled with a sense of humor. In a sequence that reminds us of The Carabineers, they go to the rooftop of a factory to begin the armed fight. (...) Finally a sign shows one last derision "And if the sun is bourgeois, we will stop the sun" " (Vázquez Mantecón, 2012).
---
Date produced: 1956
Filmmaker(s):
Description:
A "western spoof" noted to be filmed in the Blue family backyard, Portland, Oregon.
---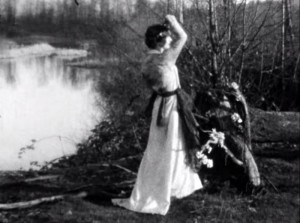 Date produced: 1952
Filmmaker(s):
Description:
"A parody of William Shakespeare's "Hamlet," produced and directed by James Blue while he was an undergraduate student at the University of Oregon." Knight Library.
---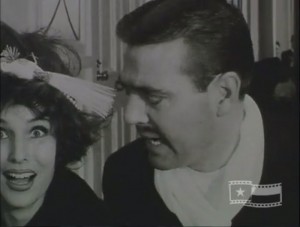 Date produced:
Filmmaker(s):
Description:
"This parody of a silent film was made for the El Paso Junior League to promote their Holiday Provisional Bash at the El Paso Club. Using black and white film and intertitles, the parody follows the Rich family's Christmas morning where Rico Rich gives Rhonda Rich the same gift she gets every year - manure. When the couple attends the Jr. League Provisional Bash, a "Eureka!" moment occurs, providing the moral of the story: If you don't want your husband to keep giving you that same old manure every Christmas . . . Come to the Provisional Bash" Texas Archive of the Moving Image.
---
Total Pages: 2