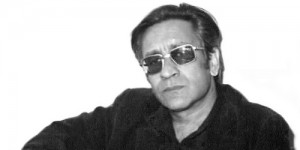 Sezer Tansuğ
Dates active:
1968-1970 (as an amateur filmmaker)
Gender:
Male
Awards/Recognition:
Sinematek Dijital Sinema Kütüphanesi [Sinematek Digital Cinema Library]
Films:
---
Profession:
Academician, Art Historian, Author/Writer, Essayist, Columnist, Researcher
Biographical Notes:
"1930 Erzurum doğumlu, İ. Ü. Edebiyat Fakültesi Sanat Tarihi Bölümünden mezun (1953). 1956'ya kadar aynı bölümde araştırma görevlisi olarak, 1958-60 arasında Profesyonel Sinemada çalıştı. 1960-75 yılları arasında Ayasofya Müzesinde uzman olarak görev aldı ve 1964-65'de bir yıl süreyle AID participant'ı olarak Amerika Birleşik Devletleri'nde bulundu. 1975-76'da reklam şirketlerinde copywriter olarak iki yıl çalıştı. 1977-81 yılları arasında beş yıl, Dokuz Eylül ve Mimar Sinan Üniversitelerine bağlı Güzel Sanatlar Fakültelerinde öğretim görevlisi olarak çalıştı ve 1982 başında Mimar Sinan Üniversitesi Sinema Televizyon Merkezi öğretim görevliliğinden emekli oldu." https://www.iz.com.tr/sezer-tansug# (30 November 2019).
Sezer Tansuğ was born in Erzurum/Turkey. In 1953, he started working as a research assistant at İstanbul University Department of Art History. Between 1953 and 1982, he held several teaching gigs in various universities in Turkey. Tansuğ was retired in 1982 and started writing for a Turkish gazette as a columnist. Although Sezer Tansuğ was not a participant of Genç Sinema Grubu (Young Filmmakers Collective), he was a friend of the collective members like Jak Şalom and Artun Yeres and made a couple of amateur films between 1967 and 1970. His collaboration with Sezer Tansuğ in 1969 resulted in Amentü Gemisi Nasıl Yürüdü? [How Was the Amentü Ship Steered?].
Bibliographic Resources:
https://www.iz.com.tr/sezer-tansug#
http://www.kameraarkasi.org/yonetmenler/sezertansug.html (16 Oct 2019).