---
---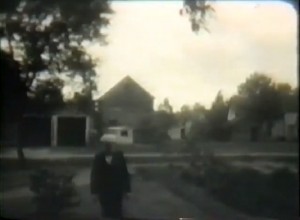 Date produced: 1926
Filmmaker(s):
Description:
"A short amateur narrative, featuring locals in cameo roles, about a husband who tries to teach his wife a lesson by staging a fake robbery." filmpreservation.org
---
Date produced: 1966
Filmmaker(s):
Description:
"First version of Conneely's amateur film "The 45," a mischievous and entertaining film about a woman willing to employ any means to send away the man who comes looking for her husband with a gun"
---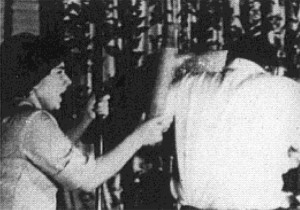 Date produced: 1960
Filmmaker(s):
Description:
"A shorty, filmed and cut to the fast tempo of the recording I've Got a Wife. The pace of the film is so fast that we, too, can be out of breath in four minutes. A delightful novelty and well done, with a squeeze at the end" PSA Journal, Nov. 1960, 40
---
Date produced: 1950
Filmmaker(s):
Description:
"Leo Caloia unlimbered his new Auricon sound camera to produce much of this picture and all of its sound track, but tighter editing as well as better direction would have greatly inproved the result. The continuity has to do with a couple, seen washing the supper dishes, discussing a proposed vacation, for which they have been putting money in a joint bank account. As they discuss the various places they would like to visit, there follow a number of scenes of each, then the camera cuts back to the discussion. The wife is summoned to the door by the mailman, receives a bill from a sporting goods store. She questions her husband about it and he confesses to having spent the proceeds of their bank account for a new set of golf clubs." American Cinematographer, May. 1951, 192.
---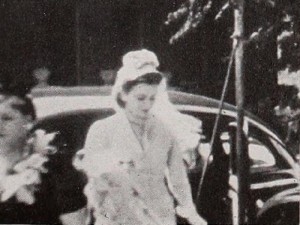 Date produced: 1943
Filmmaker(s):
Description:
"Although Made in Heaven, by Jesse Geisler, is a carefully planned and sequenced film of the preparations for a wedding and the wedding itself, it gives the effect of complete realism, tinctured with good humor and the joy of life. The preparations are gay, as the bride's friends help her to dress, producing "something old, something new, something borrowed and something blue" in the traditional way. The Jewish orthodox ceremony is handled with simple dignity and then, with the section presenting the wedding party, the film resumes its lighter treatment. Transitions from one sequence to another are excellently handled, and the scenes of the wedding party represent an outstanding accomplishment, for it is not easy to make good movies at such an occasion." Movie Makers, Dec. 1943, 478.
---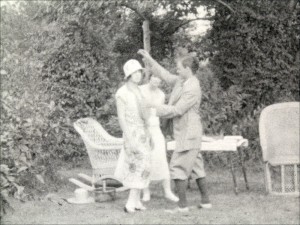 Date produced: 1925
Filmmaker(s):
Description:
"Mag the Hag" is a 1925 amateur fiction film shot and edited by Hiram Percy Maxim (1869-1936), founder of the Amateur Cinema League. It is one of the earliest amateur fiction films shot on 16mm in Northeast Historic Film's collections. It features Maxim's daughter, Percy Maxim Lee, in the lead role of Percy Proudfoot. oldfilm.org
---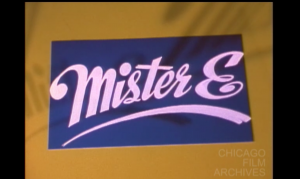 Date produced: 1960
Filmmaker(s):
Description:
"A domestic black comedy, MISTER E expresses some of the edgier mischief and discontent that women of mid-century America could rarely express openly. This short film narrates the revenge acted out by a young wife, left at home while her husband is at a card game; by staging a rendezvous with a mannequin, this woman provokes an eruption of jealousy and violence before bringing about the desired marital tenderness." Chicago Film Archives
---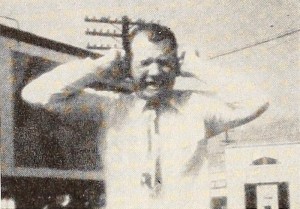 Date produced: 1951
Filmmaker(s):
Description:
"Believing that he has been betrayed by his wife, the slightly Milquetoast lead character of Near Miss tries all imaginable methods of committing suicide — but without success. In presenting this simple saga of frustration, Barry W. Dance exhibits effective camera viewpoints, uniform exposures, convincing acting and a progression from one scene into the next which is done with precision and pace. Above all he preserves good taste in his plot episodes — a gracious accomplishment all too often slurred over in the strain for comic effect. Near Miss is a pleasant and entertaining farce." Movie Makers, Dec. 1952, 340.
---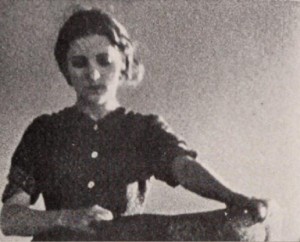 Date produced: 1933
Filmmaker(s):
Description:
"In New Horizon, Cinematographer Clardy presented the life of a farm girl at a moment of crisis. One reel, almost without titles, tells the story of her efforts to marry the man she loves in spite of her father's opposition which keeps her chained to the farm." American Cinematographer, Feb. 1935, 78.

"Clardy was the winner last year of the gold medal for scenario and photography. Last year Clardy's picture was based on a western theme, while this year his scenario, although set in its greater part in the outdoors had several indoor shots. However, most to be admired was the way in which he handled his production both from composition and directorial standpoint. There were only three people in his cast with the girl assuming the major role. His sense of dramatic values, and especially his fine feeling for the proper tempo brought forth unstinted praise from the judges." American Cinematographer, Dec. 1934, 365
---
Date produced: 1938
Filmmaker(s):
Description:
"About a 9-year-old African girl, found by Protestant missionaries in the French Cameroons and reared in a mission school, who later marries a native teacher and returns to help her village." National Archives.
---
Total Pages: 4