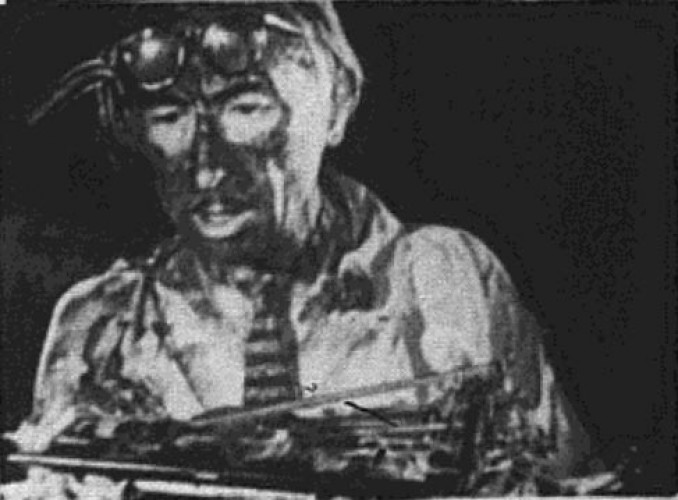 Date produced: 1954
Filmmaker(s):
Production credits:
Languages:
German
Length:
400 ft
Format:
16mm
Colour:
B&W
Sound Notes:
Silent
Sound:
With sound on tape
Awards/Recognition:
PSA Ten Best 1954 - Honorable Mention
Description:
"What happens when a modern gentleman of advancing years advertises for a mail-order bride and tries to answer the applicant of his choice? Der Brief, (The Letter), an excruciatingly funny farce by Dr. Oscar Wurmboeck, gives us one answer to this problem, as our shy but determined hero is confronted at every turn by confusion and frustration. Everything happens - the ink spills, the fountain pen leaks, the mechanical pencil won't hold leads, the wooden ones won't sharpen, and the typewriter refuses to type - to deter our man from his course. Competent camera work, incisive direction and crisp editing serve to point up the brilliant and appealing portrayal of the unfortunate lover by Rudy Rattinger, so that Der Brief builds quickly and smoothly from laughter to hysterics. Here is pure farce in the old tradition. It is nice to welcome it back to the filmic fold after too long an absence" PSA Journal, Jan. 1955, 50.
Resources:
Two copies of this film are held at the Lichtspiel Cinematheque in Bern, Switzerland.
Subjects:
Genre:
Form:
Repository:
Lichtspiel Cinematheque
---