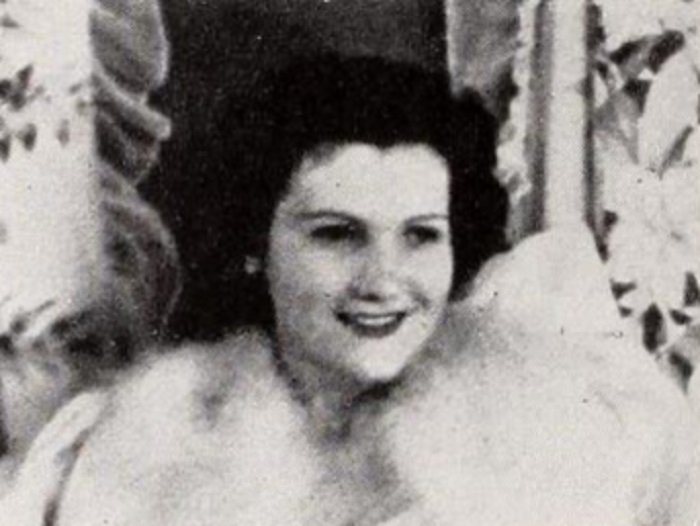 Date produced: 1944
Filmmaker(s):
Production credits:
Languages:
English
Length:
200 ft
Format:
8mm
Colour:
Kodachrome
Sound Notes:
Silent
Awards/Recognition:
ACL Ten Best 1944 - General Class
Description:
"Take a dog, a daughter and a pair of delightful parents, mix them together in a movie, and see what you get! If you get anything within striking distance of The Boss Comes to Dinner, then you have discovered the same secret that stamps indelibly this production by Ryne Zimmerman. It is the secret of good family fun, warmly presented and glowingly filmed. Here, in this delightful comedy, is a charming little imp of a girl, her absurdly performing pet and — lest we forget — a magnificent black monarch of the kitchen, all mixed up in a series of uproarious capers, as the poor boss and his wife "come to dinner." Mr. Zimmerman's camera work strides well along with his ability to plan and point up his comic developments. Produced all indoors, the film's lighting seems to radiate that intimate rapport and affection which bind together its happy family. The few titles are harmonious in design and clean in their execution. The Boss Comes to Dinner is a frolic of good fun and innate good taste." Movie Makers, Dec. 1944, 494.
Resources:
Discussed by Ryne Zimmerman in "Film Fun at Home" (Movie Makers, March 1945, 93, 108-110). The article describes some of the comic mishaps seen in the film. Film stills are also shown.

The film won the club trophy in the 8mm. division of an Amateur Movie Society of Milwaukee film contest in 1945 (Movie Makers, Feb. 1945, 61).

The film was available in the ACL's Club Film Library.
Subjects:
Genre:
Form:
Screenings:
Screened by the Amateur Movie Society of Milwaukee in 1945: Milwaukee, WI
Screened by the Amateur Motion Picture Club of St. Louis in 1945: St. Louis, MO
Screened by the New York City 8mm. Motion Picture Club in 1945: New York City, N.Y.
Screened by the Brooklyn Amateur Cine Club in 1945 and 1953: Brooklyn, N.Y.
Screened by the Metro Movie Club of River Park in 1945: River Park, IL
Screened by the Kenosha Movie Makers Club in 1946: Kenosha, WI
Screened by the Blackstone Valley Camera Club in 1946: Pawtucket, R.I.
Screened by the Westwood Movie Club in 1946: San Francisco, CA
Screened by the Philadelphia Cinema Club in 1947: Philadelphia, PA
Screened by the Indianapolis Amateur Movie Club in 1947: Indianapolis, IN
Screened by the Hutchinson Movie Club in 1948: Hutchinson, KS
Screened by the Vailsburg Cine Club in 1950: Newark, N.J.
Screened by the Miami Movie Makers Club in 1953: Miami, FL
---
Do you know where this film is? Get in touch with us at amdb@ucalgary.ca.