---
---
Date produced: 1953
Filmmaker(s):
Description:
"Five years before the action of The Old House opens, a young man and his bride of but a year had been involved in a train wreck. The bride, Claire, was killed: but the man — scarred in mind, bruised in body and (he thought) dependent on a walking stick — lived on. He comes now, as the film begins, for one last look at the Old House, "the Old House where I was born and grew up, where Claire and I had been so happy for one short year, with hopes and plans for a future that never came." But, instead of viewing (with self-inflicted sadness) his old homestead, he meets accidentally with a brightfaced boy of five, son of his widowed tenant. How this youngster, this "artless wisdom dressed in blue jeans," frees the man from his stick (a mere surface symbol of his bondage) and from his obsession with the past is the theme of The Old House. But it is fruitless always to attempt a factual outline of any visual study in human relations. And, heartwarmingly, believably and triumphantly, The Old House is simply and exactly that. The producer, Keith Hall, has plotted the course of his tenuous drama with a sure touch and unfailing taste. His scenic progressions are so artful as to seem artless, while his camera work and narrative exposition never fail him in the delicate unfolding of his denouement. Yet it is to the three players of this picture — and to their narrator — that the ultimate tributes must be paid. Young Ross Hall as the Boy, Noela Hall as his widowed Mother, and Mr. Hall himself as the Man are exactly and exquisitely right in their restrained underplaying of three diflicult roles. Reg Cameron, the narrator, speaks lines which are always literate, and often lyric, with warmth and understanding. From its simple opening to its quietly soaring climax, The Old House is a tender and moving triumph." Movie Makers, Dec. 1953, 318-319.
---
Date produced: 1952
Filmmaker(s):
Description:
"Featuring a philandering wife, an illicit lover and a trusting husband, Olvido (Oblivion) proves once again, in the course of its sharply paced sequences, that the wages of sin is death. In it, the taut situations (which will lead at the last to murder and suicide) are so expertly directed and suavely acted that they develop always within the bounds of credibility. This achievement is especially noteworthy in an amateur photoplay of this melodramatic type. For others, attempting work in the same medium, have lapsed all too often into either the ridiculous or the farcical. Producers Oscar J. Bonello and Roberto Robertie, both officers of the Cine Club Argentino, in Buenos Aires, have used black and white film wisely, since its stark contrasts under low-key lighting are more effective than would be those of color. The Spanish sound track, employed sparingly and with dramatic force, is in keeping with the high standards of the rest of the picture." Movie Makers, Dec. 1952, 339.
---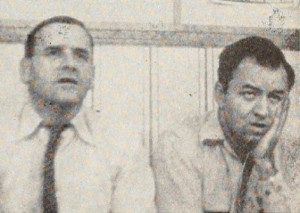 Date produced: 1952
Filmmaker(s):
Description:
"Long a chef du cinema of pleasant family films concocted with a comedy flavor, George Valentine, has once again stirred up his favorite recipe. Outsmarted Smarties is a lively tale of a couple of mischievous husbands being outwitted by their wives. In his film, Mr. Valentine has combined clear plot structure, good cutting and sparkling lighting (especially in the interior scenes), to tie up a neat package with a punch ending. The acting is consistent with the demands of the story, and the attractive titles are intelligently inserted only where they are needed." Movie Makers, Dec. 1952, 339.
---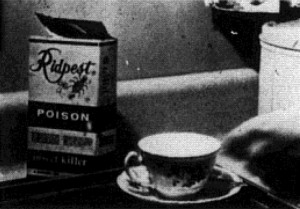 Date produced: 1961
Filmmaker(s):
Description:
"The dutiful husband gets his own breakfast while his wife enjoys the luxury of sleeping late in the morning. He leaves her breakfast near the bed and we leave him for business. He becomes disturbed over the thought of a possible error in her food serving and feels the need to communicate her immediately. A nice gentle suspense builder" PSA Journal, Oct. 1961, 47.
---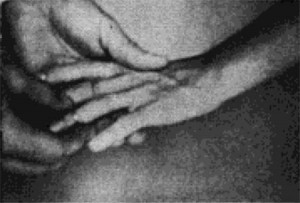 Date produced: 1958
Filmmaker(s):
Description:
"In a few short minutes Edward M. Crane has presented a cycle of life through the close-up of hands. Boy meets girl, repeated visits, flowers, embrace, ring, wedding, honeymoon, bills, a fast trip to the hospital, and then a little hand. It is short, smooth, and it tells the story" PSA Journal, Nov. 1958, 46.
---
Date produced: 1966
Filmmaker(s):
Description:
"Stillborn, also winner of the MPD Student Film award for the best film made by a student enrolled in a college course in cinematography, is an experimental film at times abstract in its execution. It tells the story of a boy and girl who meet out in the middle of nowhere. As he looks upon the young girl's face he imagines what life with her might be like. His imagination runs wild as he thinks of the blissful episodes such as marriage would bring, as well as the entrapment he could suffer. At film's end he makes his decision. Use of the negative image for one sequence is extremely effective" PSA Journal, Sept. 1966, 34.
---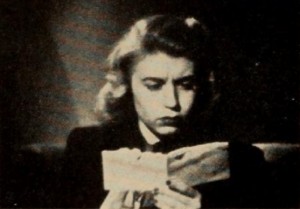 Date produced: 1949
Filmmaker(s):
Description:
"Although there is no actual violence portrayed in this psychological thriller, Storm Due — in which a young wife discovers her husband to be a murderer — is instinct with mounting tension and terror. Francis J. Barrett's film is a potent combination of several related elements. Wedded almost as one are dramatic, hard-hitting camera angles and the visual stimulus of brilliant, low-key lighting. Acting of theatrical calibre by the young wife is accented by an off-stage voice which underlines her fears — a technique that suggests a loan from the best in modern radio. A taut continuity only hints at the story line as it hurries through this exciting evocation of violence. This very economy of dramatic exposition, in fact, will make Storm Due an unpopular and often misunderstood production. For these reviewers, however, it remains creative cinema of a very high order." Movie Makers, Dec. 1949, 454-455.
---
Date produced: 1954
Filmmaker(s):
Description:
"Mathis Kverne returns to the winner's circle with another delightful and imaginative animated cartoon, Strokets Kavalerer—which has been translated for us "Main Street Romeos." This time we meet two boy paint brushes who try, with varying degrees of success, to win the hand of an attractive girl brush. One, a wordly boulevardier, plies her with costly presents, while the other, a real booby, offers her naive, if presumptuously intimate, gifts. When the lady has at last been won—by the booby, of course—we follow the happy couple through their marriage and the birth of their first born, a yellow brushlet of undetermined sex. Although this film may not captivate the viewers as completely as did Mr. Kverne's Muntre Streker (Ten Best 1952) that picture's promise is more than fulfilled. The animation here is smoother in all respects, the development of the story line more definite and the personalities of the individual characters more precisely realized. The result is a film of lighthearted charm which will enchant one and all. And puzzle them too, for the animated methods used by Kverne are still his own secret!" PSA Journal, Jan. 1954, 49.
---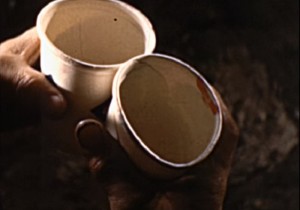 Date produced: 1951
Description:
"Under the able direction of Kenneth E. Carrier, ACL, a production unit of the Grand Rapids Amateur Movie Club has produced an engrossing film drama based on a short-short story from a Billy Rose column. Two Paper Cups begins as if it would tell the familiar tale of a bored husband plotting the murder of his wife for the love of that "other woman." But a double switch at the plot's end saves the life of the married woman and, with irony but without need, takes the life of the husband. Top notch photography, expert staging and lighting, good acting and skillful editing make this photoplay an outstanding example of cooperative filming at its best." Movie Makers, Dec. 1951, 410.
---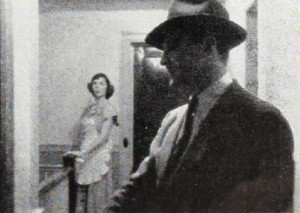 Date produced: 1949
Filmmaker(s):
Description:
"'The Voice of the Key' is a magnificently staged photoplay, beginning with the very professional series of opening titles and featuring remarkable interior photography, considering the limited equipment at the disposal of the filmer. Charles Carbonaro, using photo-floods entirely, has achieved some truly professional illumination in his interior settings, and his camera technique displays an artist's genuine feel for forceful and dramatic story telling with a camera. The story concerns a murder of an unfaithful wife's lover by her husband, and the steps the husband takes to conceal his part in the crime, only to be tripped up by his door key as the incriminating evidence. Carbonaro used a Cine Special Camera and Eastman Super X panchromatic film. The script, which he wrote himself, was adapted from a story published in 'This Week', Sunday supplement magazine of national distribution." American Cinematographer, Apr. 1950, 133.

"Great ambition and a wide knowledge of both amateur and Hollywood camera techniques mark Charles J. Carbonaro's The Voice of the Key. The film is a whodunit, involving many of the human reactions — from love and hate to cynicism, impatience and sudden passion — all of which have to be registered by the actors at Mr. Carbonaro's command. It's a large order, and the film does not quite fill it dramatically. But the good things about The Voice of the Key are very good indeed." Movie Makers, Dec. 1950, 468.
---
Total Pages: 4