---
---
Date produced: 1968
Filmmaker(s):
Description:
"Film is a mostly animated cartoon featuring an animated woman and men. The film backdrop often features life images of an old house in winter. The film begins by showing a few pages from the Dec. 7, 1867 'The Milkspur Beacon' newspaper. The woman is in the middle of getting married when she decides to run away. After going back and forth between at least two men, she gets married again" Archives of Ontario.
---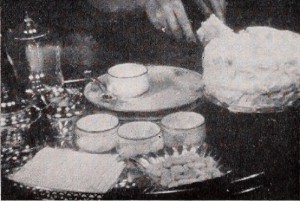 Date produced: 1948
Filmmaker(s):
Description:
"Out of his own experience and happy recollections, Sidney Moritz presents in telling terms a warm and affectionate recounting of the marriage and honeymoon. A bright sun filtering through the stained glass of the church lights the solemn exchange of vows amidst swelling organ tones. The scene dissolves to preparations for the honeymoon, the contentment of a pastoral setting, the first months of life together, the small details that contribute to gracious living, and finally a fond recalling of the beginnings — the stained glass and sunlight, two people in love, the music and the prayer. A sympathetic scoring complements this sincere and moving record film." Movie Makers, Dec. 1948, 496.
---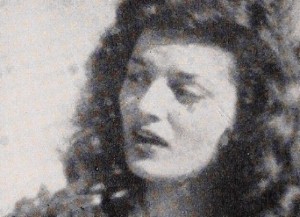 Date produced: 1948
Filmmaker(s):
Description:
"Any husband who has ever cast a wandering eye in the direction of a neighboring redhead should appreciate the husband and wife shenanigans related in The Wolf's Tale, by George A. Valentine. In addition to its redhead, and further complications, Mr. Valentine's film has the great merit of brevity, though it includes several travel shots and a little family background as well as its smoothly told story. Basically, however, the moral of The Wolf's Tale is: Leave redheads alone." Movie Makers, Dec. 1948, 495.
---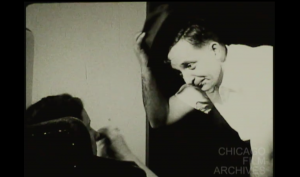 Date produced: 1948
Description:
"After a day of domestic squabbling, an imposing wife and bumbling husband have their furniture appraised. When two men show up as assessors the confusion begins, ultimately giving the husband a chance to prove himself." Chicago Film Archives
---
Total Pages: 4