---
---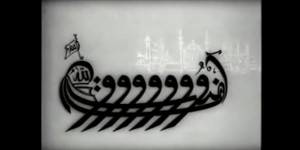 Date produced: 1969
Filmmaker(s):
Description:
"The question 'How was the mentü ship Steered' bears two meanings: as inference in the sense of 'faith,' as well as the relation between the notions of 'imagery, logos, and action.' The answer is 'divine love,' regardless of the form of the question: the Amentü ship is navigated by the love of God. " Zeynep Gemuhluoglu, tsa.org: https://www.tsa.org.tr/en/yazi/yazidetay/67/%EF%BF%BD%EF%BF%BDmentu-gemisi-nasil-yurudu (16 Oct 2019).
---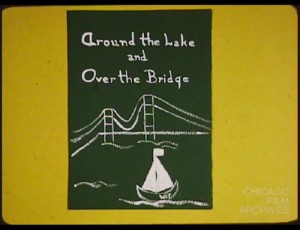 Date produced: 1965
Filmmaker(s):
Description:
"Travelogue of cities, towns, and outdoor activities found around Lake Michigan. There is a wide variety of footage, including sand dunes, beaches, parades, many shots of flowers, ships, industrial ports scenes, attractions of historic horse-and-buggy town Mackinaw City, a mansion on fire, Grand Hotel: World's Largest Summer Hotel, camping, rafting, farmers harvesting crops, and the Prudential Building in Chicago." Chicago Film Archives.
---
Date produced: 1939
Filmmaker(s):
Description:
"Item is a production of Dr. Willinsky's cruise and trip to Argentina with his wife, Sadie. In the form of a travelogue, footage of cruise activities and entertainment, beaches, landmarks, and the local population is interspersed with captions and maps that were added in by Dr. Willinsky to provide context. Featured cities include Santos, Montevideo, Buenos Aires and Rio De Janero. Sadie is ocassionally spotted in the footage site-seeing and interacting with the locals." Ontario Jewish Archives.
---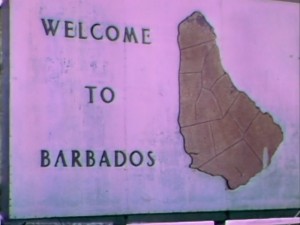 Date produced: 1971
Filmmaker(s):
Description:
"Scenes from general life in Barbados." UC San Diego Library.
---
Date produced: 1938
Filmmaker(s):
Description:
"B&W: views of Arrow Lakes scenery from a sternwheeler; arrival; the "Minto" at dock. Two men travelling by packhorse in the Lardeau. The steam tug "Beaton". Sequence on gold mining in the Cariboo, with footage of a hydraulic mining operation. COLOUR: Vancouver; Lions Gate Bridge and Stanley Park approach; city skyline. Trip on the steamship S.S. "Catala": views at sea; approaching settlement; people meeting the boat; log boom and sawmill adjacent to the dock. Alert Bay: views of village, store, homes, etc.; Indian children at play; schoolgirls in red sweaters [from St. Michael's Indian Residential School]; steamboat arriving; many shots of totem poles, graveyard, etc. Fishing fleet in harbour, preparing nets, and heading out to sea. Fishboat crew hauling in net full of thrashing salmon, and brailing them onto boat. Other fishboats setting their nets, hauling in salmon. Fishboat crew unloading salmon onto conveyor; shots of cannery wharf, female cannery workers. Savary Island: family vacation scenes; lodge; children at play; adults playing golf on beach at low tide; departing on a boat trip." (BC Archives)
---
Date produced: 1931
Filmmaker(s):
Description:
"By Sea To Florida, 400 ft., 16mm., made by Porter Varney of Bradenton, Fla., is a film record of a sea trip which derives its importance from the fact that the photography and choice of viewpoint are consistently exceptional. Parts of the ship, such as the rigging and cordage, the portholes, the lifeboat davits, etc., were used with rare artistry as aids to composition and effect. An expert use of filters produced exceptionally pleasing and truthful black and white rendition of the sea and the movement and sway of the ship. Continuity was effectually obtained by a shifting of the camera viewpoint, emphasizing the harbor, the high seas and the arrival in Florida. A startling climax to the film was given by a series of shots of an approaching hurricane captured by Mr. Varney 's intrepid camera." Movie Makers, Dec. 1931, 685.
---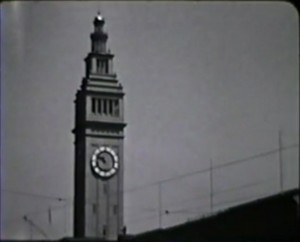 Date produced: 1936
Filmmaker(s):
---
Date produced: 1960
Filmmaker(s):
Description:
"1 View of small plane at an airport. 2 View of dinghy in a harbor at the Great Salt Lake. 3 Views of shoreline and boat moving through the Great Salt Lake. 4 Views of the west coast of Central America, dolphins leading the boat, fishing, Santa Cruz, local inhabitants, cliff diving and a vacation resort." University of Utah Marriott Library.
---
Date produced: 1933
Filmmaker(s):
Description:
"A competent example of a well-planned film of a holiday for two." BFI National Archive.
---
Date produced: 1940
Filmmaker(s):
Description:
"A propaganda film, made in the early days of the Second World War. Opening with footage of a giant Empire Youth Rally at Brockton Point Oval, the film illustrates Canadian democratic values, institutions and ideals which are now threatened by fascism and war -- farming, industry, the home and family, education, racial tolerance, elections, and religious freedom. Also includes footage of First World War memorials in Vancouver and Victoria, cemeteries, Remembrance Day ceremonies and parades, and veterans. Canada's contribution to the war effort is shown through shots of recruiting stations, marching recruits, military parades, warships, etc. One lengthy sequence uses model airplanes, dramatizations, stock shots, photographs, and footage of local civil defence drills to simulate the impact of aerial attacks on British cities during the Blitz (including civilian casualties and damaged or burning buildings)" British Columbia Archives.
---
Total Pages: 5