---
---
Date produced: 1954
Filmmaker(s):
Description:
"Item is a film of a trip to Spain taken by Dr. Willinsky, his wife, Sadie, and some of their friends. Despite its title, the film does not contain footage of France. In the form of a travelogue, footage of landmarks, the local population, and the Willinsky's activities are accompanied by music and Dr. Willinsky's commentary. Footage includes shots of the Square of Spain, Sadie walking along the streets of a shopping district, churches and monasteries, a boat cruise from Palma to Figuera, a spring festival procession and dancing in Majorca. Most of the scenes were taken in Palma and Majorca." Ontario Jewish Archives.
---
Date produced: 1937
Filmmaker(s):
Description:
"U.S. President Franklin Delano Roosevelt and First Lady Eleanor Roosevelt visit Victoria on 30 September 1937" British Columbia Archives.
---
Date produced: 1935
Filmmaker(s):
Description:
"From Australia James A. Sherlock sent 'Harbor,' a picture in Kodachrome. While the picture was well made, finely edited and cut, it suffered from uneven coloring and density. Undoubtedly much was taken with the earlier Kodachrome which darkened rapidly after it was exposed if it was not rushed to the processing plant." American Cinematographer, Feb. 1937, 73.
---
Date produced: 1935
Filmmaker(s):
Description:
"Burnford's picture was not only good from the documentary angle, but was very well photographed. It showed the lumbering industry in England starting with the felling of trees and then through the mills and then to the things built of wood, showing the most dramatic incidents." American Cinematographer, Feb. 1937, 73.

"Opens with various mature trees shown in full leaf. Men remove the bark from lower part of mature hardwoods and fell them with axes and long, two-man saws. Montage of falling trees. Bark prised from the fallen trunks. The torn-out root-base is sawn off and the trunks dragged from the forest by a team of heavy horses. The team drags the trunks onto the cart with the chain and the very largest trunks taken on a five-horse cart. At the lumber yard a large bandsaw divides the trunks in half and these are sliced. Men are show playing darts with the resulting, shaped, dartboards. SUB-TITLE - Harvest from over the seas. A ship - 'Karin Thorden' - docks, her decks stacked with timber already cut. Cranes transfer timber to barges, rafts and lorries. SUB-TITLE - For joinery. At the woodwork shop, specialised machines divide the wood into still smaller pieces and cut mortises and tenons and window frames are assembled. SUB-TITLE - For building. Workmen, on site, put up the roof timbers of a house. SUB-TITLE - For paper. Slow mixing of wood pulp. Smoothed out and rolled, dried and calendared. The large, wide rolls progress through the huge machines and sheets are slid off. SUB-TITLE - For music. Violin and Cello makers at work with hand tools, then a finished violin is played. SUB-TITLE - For flying. A bi-plane takes off. At the aeroplane factory, sections of the wooden wing frames are assembled, wing coverings doped. SUB-TITLE - For sailing. Large, J-class yachts tacking. J KI 7 featured. Finally, there are shots of mature, forest trees" (EAFA Database).
---
Date produced: 1956
Filmmaker(s):
Description:
"Item is an audio-visual production of Dr. Willinsky's Hellenic cruise near Greece with his wife, Sadie. Production contains footage of the ancient ruins and other landmarks they visited, including sites in Mycenae, Pergamum, Athens, Troy and Gallipoli. In the form of a travelogue, music and Dr. Willinsky's commentary accompanies images for about the first 30 minutes. The remainder of the production is mute." Ontario Jewish Archives.
---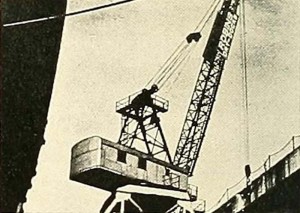 Date produced: 1937
Filmmaker(s):
Description:
"In From the Sea, produced by Fenno Jacobs for Todd Shipyards Corporation, establishes a precedent this year, for it is the first 16mm sound film, directly recorded in this medium, to be offered for Ten Best consideration in the Special Class. But the fact that this film carries its own directly recorded sound is only one of its many unusual qualities. It tells an interesting and dramatic story of the manifold activities that make up a working day in a great shipyard, where the monster ships are hauled from their native element without ceremony and attacked by a swarm of workers who specialize in every known form of ship repair. By handling this material with great technical facility and by fine editing tempo, excellent choice of camera viewpoint and a flair for cinematic effectiveness, Mr. Jacobs has succeeded in creating an industrial picture which has a high general interest. Among the many noteworthy sections of this film is the sequence which shows the workers' lunch hour. It is outstanding for its fine cutting and for the dramatic pause which creates a respite from the Titanic activities of the working hours. Interesting also is the sound accompaniment which is an integral part of the film and which, in addition to a spoken commentary and spot recording of shipyard sounds, includes well chosen excerpts from Stravinsky's suite, The Fire-Bird, to establish a modern mood." Movie Makers, Dec. 1937, 627.
---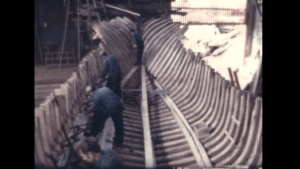 Date produced: 1988
Filmmaker(s):
Description:
Construcción artesanal de barcos en los astilleros de Lekeitio.

Handcrafted construction of ships in the shipyards of Lekeitio.
---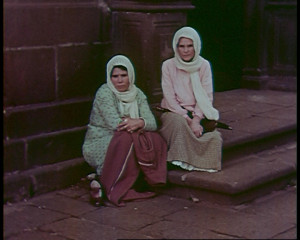 Date produced: 1936
Filmmaker(s):
Description:
"Film record of a trip to Funchal in November/ December 1936" (EAFA Database).
---
Date produced: 1960
Filmmaker(s):
Description:
Edited film "chronicling travel through the Caribbean including scenic landscapes, cities and villages, dance, local markets and fishing. Wells travelled on the M/s Stella Maris II. Locations filmed include Puerto Rico, Saba St. Kits, Gaudelupe, St. Lucia, Barbados, Paramaribo, Tobago, Trinidad, Grenada, St. Vincent, Dominica, Martinique, Fortress of San Felikpe Del Morrow (San Juan), For Christianvaern, Fort Fleur depee XVIII siecle, and Sam Lord's Castle," Human Studies Film Archives, Smithsonian Museum.
---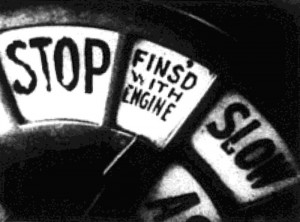 Date produced: 1970
Filmmaker(s):
Description:
"Le Mort by Christopher T. Leggo of Oakland, California. Chris has taken the title, which means "The Dead" in French, and with black-and-white film made a very impressionistic, revealing film about a ship and her past glories. This 10-minute 16mm film won for him a Ten Best medal and the Golden Scissors Award for best editing" PSA Journal, Nov. 1970, 39.
---
Total Pages: 5