---
---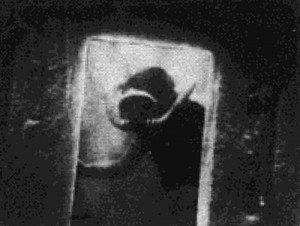 Date produced: 1965
Filmmaker(s):
Description:
"Tobermory Shipwrecks provides some good views of sunken ships in the Tobermory region, located at the northern tip of the southern Ontario peninsula that separates Lake Huron from Georgian Bay. Much of the underwater photography is well done, and the producer gives tips on underwater photographic equipment and how to use it" PSA Journal, Sept. 1965, 51.
---
Date produced: 1940
Filmmaker(s):
Description:
"Coastal people, places and scenery between Vancouver Island and the mainland. Includes footage of Indian villages, pictographs, birds and wildlife, logging operations, other vessels, etc. One sequence shows a Kelly raft of aviation spruce being broken up; another shows logs being unloaded from the log barge 'Monongahela' (formerly the ship 'Balasore', whose figurehead is shown sitting on shore). The B.C. Packers cannery at Quathiaski Cove is shown. Troops arrive at Nanaimo from Vancouver on the 'Princess Victoria' and parade through the streets" British Columbia Archives.
---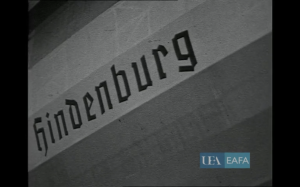 Date produced: 1936
Filmmaker(s):
Description:
"Two short films of the Hindenburg in its hangar after its maiden journey to the USA and the Queen Mary at either the Clyde or Southampton prior to its inaugural cruise." (EAFA Database)
---
Date produced: 1960
Filmmaker(s):
---
Date produced: 1932
Filmmaker(s):
Description:
"Those who have been in the San Francisco-Oakland district will surely remember the impression made by the harbor and shipping: well, Mr. Fox utilized this as a basic part of his story. Moreover, he utilized a little-known aspect of it — the port of "Ghost Ships" — a section of the harbor in which scores of old, condemned sailing-ships and some old shipping-board steamers, too, are tied up, decommissioned, and slowly rotting, cared for by a few old sailors turned watchmen. Mr. Fox used this background, and, for actors, he chose one of these old sailor-watchmen and his dog. His film was a simple little picture, but more than ordinarily interesting because of the way he wove his background into the story, and the fact that everything combined to make the film natural — believable." American Cinematographer, March 1934, 468.
---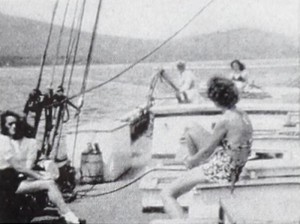 Date produced: 1945
Filmmaker(s):
Description:
"Sidney Moritz likes to record the few vestiges that remain in this rapidly changing country of the days that were. After earlier voyages on an Ohio River "sternwheeler," he made two cruises on the Mattie, an old schooner that now hugs the New England coast and carries vacationers. In Windjammer there is cinematic beauty, with delightful scenes of masts and sails. There is also a detailed and very human record of the way in which the holiday makers — who also help with the ship's chores — enjoy a recreation both salty and salubrious. One is sure that they and the ship's crew — including grim old Captain Grant — had a grand time. Mr. Moritz must have had one, also, if his gay footage reflects his mood." Movie Makers, Dec. 1945, 497.
---
Total Pages: 5