---
---
Date produced:
Filmmaker(s):
Description:
"Begins with a close-up intro of the Davis's in a small boat. One of the girls falls overboard and is saved. A woman drops her jewels overboard. Family disembarks. Finds a clue on a piece of paper. The Family sets out in boat with shovels, saws, axes, etc. Quarrel with another family. Find a deed." oldfilm.org
---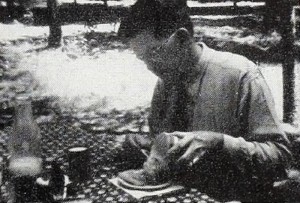 Date produced: 1951
Filmmaker(s):
Description:
"Northwoods Adventures is a plumply constructed and neatly tied half-hour package of travel through the Adirondack area. Evident in it are the well known technical skills, the smooth sequencing and the attractive titles which mark all the movies of Frank E. Gunnell. But the picture seems a package, nevertheless — and a package for a purpose. One gets the impression that the producer, as he edited, had his eye on the guest-lecturer's clock at a luncheon club meeting — rather than on the crisp continuities of movie making per se." Movie Makers, Dec. 1951, 412.
---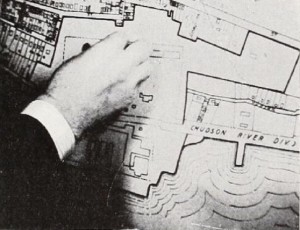 Date produced: 1945
Filmmaker(s):
Description:
"Ossining in Wartime is a sincere cinematic record of civilian war activities which every community in the land would be pleased and proud to have. It was not an easy production to complete. Conceived only in the later years of our war effort, the majority of the picture's sequences had to be especially recreated for the ubiquitous camera of its producer, Robert F. Gowen. Newspaper headlines, posters, placards and an occasional subtitle maintain the film's episodic continuity from the earliest efforts of airplane spotters and air wardens to the final joyous ceremonies marking victory over Germany and Japan." Movie Makers, Dec. 1945, 496.
---
Date produced: 1928
Filmmaker(s):
Description:
"EDWARD E. JACOBSEN, of 9 East 41st Street, New York City, won the fourth prize in the non-dramatic division for his short study of New York City, "Our Metropolis." Mr. Jacobsen also submitted a drama, "What Does It Matter?," which was given an honorable mention. His study of Manhattan was deemed of greater merit, presenting some fine photography and excellent choice of subject. Both films were in 16 millimeter width, Mr. Jacobsen using a Bell and Howell Filmo. Mr. Jacobsen, by the way, is an art director of an advertising agency." Photoplay, Nov. 1929, 86
---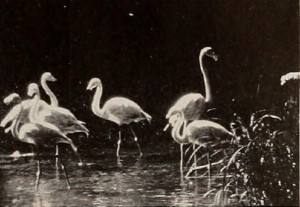 Date produced: 1946
Filmmaker(s):
Description:
"By a clever editorial feat, Charles H. Benjamin has transformed a series of animal scenes which he filmed at New York City's Bronx Zoo into a pseudo travelog of the African game belt. He achieved this effect by simply cutting shots of heavily wooded streams into footage of the uncaged animals in the famous zoo, and the illusion is pointed up by some striking title frames. Mr. Benjamin's camera work matches his editorial insight, for his exposures and composition are first rate. His use of back lighting gives his shots of flamingoes and drowsing lions a brilliance that puts them far above the usual run of animal pictures." Movie Makers, Dec. 1946, 488.
---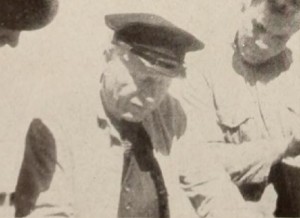 Date produced: 1947
Filmmaker(s):
Description:
"Bringing the flavor of Europe and its people that we all like to remember, Skibet, Danish for ship, tells the story of the building of the G. C. Amdrup, a modern motor vessel with a wooden hull. The saga is carried from cutting the massive tree which becomes the keel of the ship to the final addition of paint and superstructure. Mown in from Denmark to the Danish Consulate in New York City, and from there transported to Movie Makers office, Otto Wilhjelm's film portrays the incredible amount of hand labor used in constructing a ship without the help of modern power equipment, considered a necessity in the United States. It provides the nostalgia of a great individual craftsmanship. As to the G. C. Amdrup herself, it seems safe to say — after watching the solid chunks of wood being sawed, planed and bolted snugly to the crossbeams — that she will be sailing her northern run long after our Victory ships have rusted away." Movie Makers, Dec. 1947, 534.
---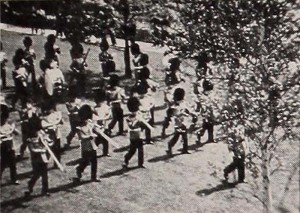 Date produced: 1939
Filmmaker(s):
Description:
"In Streets of Peace, Lewis B. Sebring, jr., presents a manifold accomplishment in film. Here is a record of the New York World's Fair 1939, but a record which, because of its selectivity, gives the impression of completeness in setting forth a single theme, although the material is both voluminous and varied. Here, also, is an interpretation of the epic idea behind the foreign participation in this great American exposition, the vision of peace, which has since been so rudely interrupted. Mr. Sebring takes his camera through the streets of peace, literally, and we see one after another of the foreign buildings and exhibits at the Fair; we also look at the different national celebrations in the Court of Peace. The visit of the King and Queen of England is recorded in considerable detail. After a scene of children of many lands uniting in a gathering in the Children's World, we find the pointed query as to what these youngsters will make of the "world of tomorrow," and the picture closes with distinguished shots of the United States Building, with its flag and the word "Peace," which appears on its façade. Mr. Sebring's titling is admirable, both in wording and in execution. His Kodachrome exposures have less good moments, but his camera handling is otherwise pleasing. Here is a workmanlike and finished recording of a great international event." Movie Makers, Dec. 1939, 635-636.
---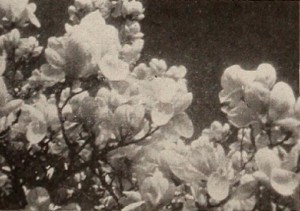 Date produced: 1946
Filmmaker(s):
Description:
"It is spring in Brooklyn, and Leo J. Heffernan has found a multitude of trees there. He opens the film with a sombre shot of New York's waterfront and skyline, to indicate the tense activity of a large city. A title suggests that those who live in the midst of this turmoil can find solace not far away. The film proceeds to the bounteous display of flowering trees in a large public park. Glowing shots of heavily laden branches against blue sky are interspersed with scenes of Sunday strollers wandering through shaded walks and falling petals. Mr. Heffernan has used to good effect his fine technical skill, and his color transitions between scenes are smoothly accomplished. Trees That Grow in Brooklyn is accompanied by a rhymed narrative written especially for the film by Mr. Heffernan." Movie Makers, Dec. 1946, 489.
---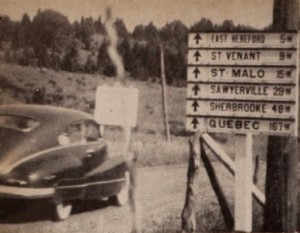 Date produced: 1949
Filmmaker(s):
Description:
"'Vacation Highlights,' as the title implies, is a record of a vacation trip, but instead of the usual array of catch-as-can shots which make up so many vacation record films, Terry Manos has given this excellently photographed narrative substance by employing inserts of a letter to his wife and daughter, describing his trip, and a number of tie-in shots of the two to knit the whole into a pleasant continuity. The picture is remarkable, not so much from its narrative standpoint as for its consistency in exposure. There is not a measurable difference in exposure in any scene throughout the picture. The picture depicts the start of the trip by automobile, which takes the travelers across the U.S. border into Canada and thence through the province of Quebec. On the return trip they visit such interesting sights as a wood pulp mill and the famed Ausabel Chasm, in upper New York. The camera treatment of the pulpwood sequence and of the Chasm scenes definitely mark this filmer as a photographer of promise. Manos used a 16mm. Bolex camera and Kodachrome daylight type film." American Cinematographer, Apr. 1950, 134.
---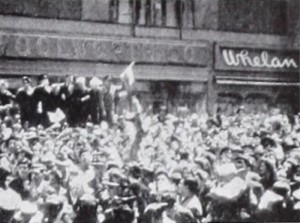 Date produced: 1945
Filmmaker(s):
Description:
"How shall we film the almost unfilmable — when the world's greatest city goes mad with victory? How, even more, can we film it, when we lack the trucks and vantage points of the newsreel men? F. Clark Tufaro, in Victory Celebration, gives an outstanding and successful answer with his record of New York City's community frenzy, when Japan gave up. He goes from the heart of Times Square to Little Italy, Chinatown and other quarters, everywhere finding something interesting and something that he could actually film, in spite of pushing crowds. He adds fine footage of the welcome to General "Ike" and to General Wainwright and something of the celebration when Germany capitulated. With surprisingly good cinematography, in view of the difficulties. Mr. Tufaro's film is a miracle of persistence, patience and intelligence — and a thoroughly interesting movie." Movie Makers, Dec. 1945, 497.
---
Total Pages: 4