---
---
Date produced: 1935
Filmmaker(s):
Description:
"Wire and Cable Manufacture, made by Robert F. Gowen, ACL, is a good example of what can be done with the presentation of heavy manufacturing processes. The many fine shots of large machines in motion as well as of rolling hot copper ingots were striking in their beauty. A careful record of the entire process of making a giant cable was worked out on short notice and was photographed in a short time. Many difficult lighting problems were overcome, and the result is an achievement that will do credit to the manufacturer's reputation and will add prestige to Mr. Gowen's cine fame." Movie Makers, Dec. 1935, 553, 555.
---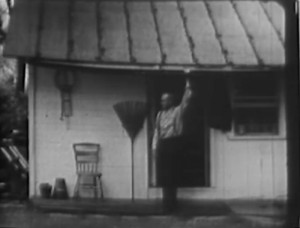 Date produced: 1941
Filmmaker(s):
Description:
"On college student work campers from the Hartwick Seminary and the farmers' cooperative movement in Cooperstown." National Archives.
---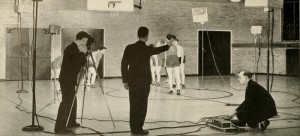 Date produced: 1935
Filmmaker(s):
Description:
"Y West Side, the joint production of Robert Coles, ACL, who directed the film, and Charles Coles and Edwin Schwarz, ACL, who photographed it, is a very successful publicity picture for the West Side Y. M. C. A. in New York City. Starting with the social and dormitory facilities of the "Y," the film carries the audience on a tour of gymnasiums, special exercise rooms, roof courts and pools. The abundance of athletic and exercise equipment is shown clearly in sequences of their use, and the carefully planned action throughout the picture maintains interest and continuity. This film is distinguished by excellent photography and by the successful solution of the innumerable problems in handling large scale interiors and group action. Ingenious adaptations of games and exercises were sometimes required in order to fit the scene to the camera field, determined by the exigencies of the space available. The talents of the three producers were so integrated as to make the enterprise an outstanding success." Movie Makers, Dec. 1935, 555.
---
Total Pages: 4