---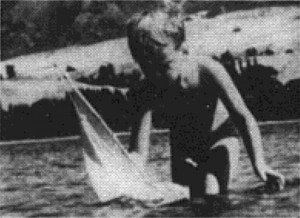 Date produced: 1960
Filmmaker(s):
Description:
"Lindsay takes us on one of his family holidays into the mountain and lake areas. We are among the snow-capped hills, lush valleys, and many wild flowers, motoring and water-skiing on the lake" PSA Journal, Nov. 1960, 41.
---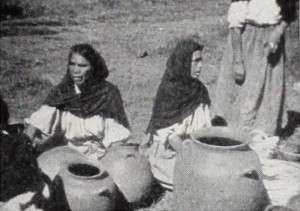 Date produced: 1950
Filmmaker(s):
Description:
"Ella Paul did not try to cover the whole of Mexico, as do so many who visit that fascinating country. In fact she chose to limit her study to one small locale — the town of Patzcuaro and the activities on its lake. This primitive yet industrious community is recorded in pleasing compositions and with sympathetic appreciation of its sunny warmth and charm. The familiar butterfly nets, dugout canoes and the heroic statue of Morelos are all there in Beneath Mexican Skies; but Mrs. Paul's camera gives them a fresh treatment." Movie Makers, Dec. 1950, 466.
---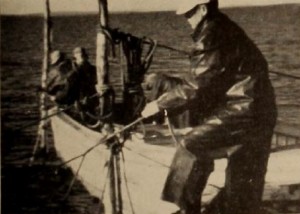 Date produced: 1949
Filmmaker(s):
Description:
"The Nordic sons who fish the icy waters of Lake Superior are the heroes of this story of Minnesota's northland. William C. Kuhl, in recording their struggles against nature for their daily livelihood, focuses attention on a single incident of one day's catch. The suspense element is effectively built up, the climax followed by quietly declining action to the end title. The camera technique is uniformly excellent. A less personal viewpoint in the narrative and a stronger musical scoring would have improved the overall quality of the presentation." Movie Makers, Dec. 1949, 469.
---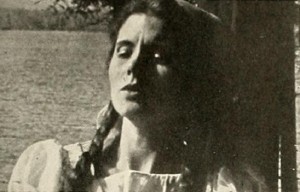 Date produced: 1936
Filmmaker(s):
Description:
"The prizewinner for color, 'This Side of Paradise,' was in Kodachrome and entered by A. Scott Moorhouse of Toronto, a member of the Toronto Amateur Movie Club. The locale of the subject was the Italian and Swiss mountains and lakes. The decision on color or rather the reaching of it constituted one of the committee's chief headaches. There were some remarkable examples submitted. Mr. Moorhouse has a right to feel proud of his product." American Cinematographer, Jan. 1938, 27.
---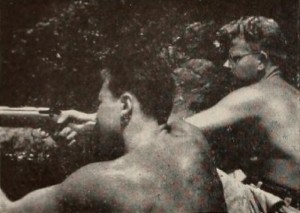 Date produced: 1947
Filmmaker(s):
Description:
"It takes a true craftsman to catch all the intimate and informal scenes that make a first rate vacation film, particularly when his exposure problems are complicated by the sunlight and shadows of a thickly wooded lake shore. But George Mesaros has succeeded in producing the sort of vacation record that most filmers only dream about. Mr. Mesaros has mastered his technical problems with an expert's hand and has turned out a stunning, vital movie of a summer outing in the Saranac Lake region. Faced with non-cooperative fellow campers, he had to be prepared to set up his tripod at a moment's notice; but the candid air of the proceedings on the screen is ample recompense for his vigilance. Bluff Island Idyll is a vivid testament to the importance of human interest and to the appeal of simple, everyday activities when they are properly sequenced and edited." Movie Makers, Dec. 1947, 513.
---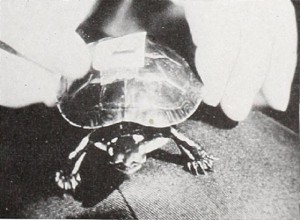 Date produced: 1944
Filmmaker(s):
Description:
"Frank E. Gunnell has used a novel continuity motif in Mohawk Pals that ties together what otherwise would be a rambling film story. Two boys are shown doing their "homework," and the final assignment is to write a composition on vacations. The film then pictures the summer adventures at Lake Mohawk of the two boys and a girl of similar age. From time to time, there are inserted shots of the boys writing, and sentences from their compositions are cleverly double exposed at the bottom of the frame, to serve as subtitles for the film. The cinematography is immaculate, and the youngsters appear without self consciousness in their various pursuits of fun on a summer vacation." Movie Makers, Dec. 1944, 496.
---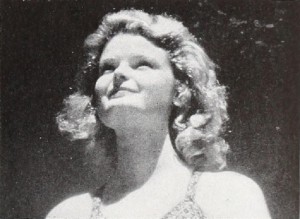 Date produced: 1941
Filmmaker(s):
Description:
"To the production of Hail, British Columbia!, Leo J. Heffernan brought the filming talent and the fertile imagination that have marked his previous pictures. But, in this film, he has surpassed himself. He has produced a travelog, a scenic film or a record of British Columbia that covers all the diverse high lights of that province, but which still has unity. He has made a movie that is technically superior to the best theatrical travelogs, and certainly more entertaining. Mr. Heffernan has two great gifts — the capacity to improvise sequences during his travels and the ability to invent amusing and apparently natural episodes that fit the theme of his picture. This latter gift is a dual one, for it includes the ability to direct actors — people whom Mr. Heffernan meets here and there and persuades to "take a part" in his movie. The continuity of Hail, British Columbia! is ingenious and suavely followed. A girl gets off a Canadian train at a way station, where she finds a "Mountie." To him, she puts the problem, "What should I see in British Columbia?" The Mountie is somewhat taken aback, but he gradually recalls things to tell a tourist, and the picture unfolds his story. Heffernan like, there is a surprise twist at the end, which we shall not spoil by telling. Discussion of Hail, British Columbia! would be incomplete without at least a mention of the magnificent logging sequence, the clever camera work in presenting a story of a bicycle ride, the beautiful scenic shots and Canada's blondes! This picture has everything!" Movie Makers, Dec. 1941, 541.
---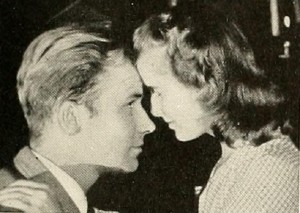 Date produced: 1940
Filmmaker(s):
Description:
"Lake Mohawk, Preferred, made by Leo J. Heffernan, is a picture of the attractions, residences, entertainments, dog shows, yachting regattas and water sports of Lake Mohawk in New Jersey. But Lake Mohawk, Preferred is also a film with a continuity idea utterly new to amateur movies, for the not unusual subject matter of the picture is held together with a "screwball" theme and "gags" that keep you wondering what is going to happen next and entertained in the meantime. A handsome couple have a movie camera. "Concentrate to make good movies," says their instruction book. This they do in a very pleasant way (see the frame enlargement on page 577), and the results are surprising. Their mental efforts transport them and the camera bodily about the lake, at just the right time and place to film whatever is going on. They have some astonishing experiences, too. Sometimes they can't seem to materialize, and they pick up odd characters in their voyages through ether. But their method works and they get beautiful and lively sequences of life at Lake Mohawk." Movie Maker, Dec. 1940, 603.
---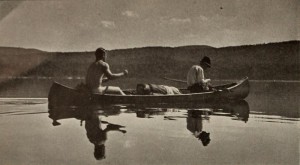 Date produced: 1936
Filmmaker(s):
Description:
"The refreshing story of a voyage by river into the Canadian wilds, presented by F. R. Crawley in Glimpses of a Canoe Trip, is really deserving of a less modest introduction than that implied by the word, "glimpses." Here, within one reel, is as comprehensive a movie tale of a trip by canoe as one could desire. The entertaining continuity, based on the natural sequence of events, is not loaded with unimportant detail; instead, footage is conserved for the more interesting episodes involved in paddling and portages. These are given a well rounded treatment that has genuine entertainment value coupled with a freshness of approach born of the enthusiasm of the maker. This sort of thing communicates itself to the audience, especially when photography, editing and titling are as well handled as they are here." Movie Makers, Dec. 1937, 629.
---
Date produced: 1935
Filmmaker(s):
Description:
"Under the Maple Leaf, a new version of the perennial Canadian travel study by Hamilton H. Jones, ACL, is more beautiful and even more satisfying than its forerunners. Ineligible for current Ten Best, because of the fact that a small part of the present material has been viewed and listed in previous selections, the new release is included in the Honorable Mention category as a tribute to the dexterity with which the material, old and new, has been combined and the high quality of the added color sequences. The same flawless photography and clever sequencing which marked previous versions are again present. The disc sound accompaniment (in revised form) is deftly handled, making a thrilling addition to the film. Color is interspersed successfully with black and white sequences in a way that seems to obviate criticism of the mixture." Movie Makers, Dec. 1935, 553.
---
Total Pages: 6