---
---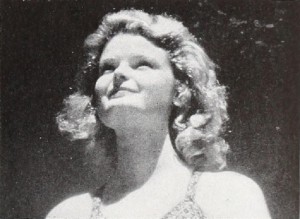 Date produced: 1941
Filmmaker(s):
Description:
"To the production of Hail, British Columbia!, Leo J. Heffernan brought the filming talent and the fertile imagination that have marked his previous pictures. But, in this film, he has surpassed himself. He has produced a travelog, a scenic film or a record of British Columbia that covers all the diverse high lights of that province, but which still has unity. He has made a movie that is technically superior to the best theatrical travelogs, and certainly more entertaining. Mr. Heffernan has two great gifts — the capacity to improvise sequences during his travels and the ability to invent amusing and apparently natural episodes that fit the theme of his picture. This latter gift is a dual one, for it includes the ability to direct actors — people whom Mr. Heffernan meets here and there and persuades to "take a part" in his movie. The continuity of Hail, British Columbia! is ingenious and suavely followed. A girl gets off a Canadian train at a way station, where she finds a "Mountie." To him, she puts the problem, "What should I see in British Columbia?" The Mountie is somewhat taken aback, but he gradually recalls things to tell a tourist, and the picture unfolds his story. Heffernan like, there is a surprise twist at the end, which we shall not spoil by telling. Discussion of Hail, British Columbia! would be incomplete without at least a mention of the magnificent logging sequence, the clever camera work in presenting a story of a bicycle ride, the beautiful scenic shots and Canada's blondes! This picture has everything!" Movie Makers, Dec. 1941, 541.
---
Date produced:
Filmmaker(s):
Description:
This film was produced at some time in the 1950s.
---
Date produced: 1959
Filmmaker(s):
Description:
"Film of picturesque scenes of flowing water." Library and Archives Canada.
---
Date produced: 1962
Filmmaker(s):
Description:
Edited film "chronicling an airstream caravan through Central America (Mexico, Guatemala, El Salvador, Panama, Costa Rica). Film includes many views of scenic landscapes, mountain roads, cities and villages, ruins (Kabah, Uxmal, Dzibichaltun, Chichen Itza) and historic landmarks and airstream trailers tavelling or in recreational vechicle parks. In Guatemala they visit the villages Solola and Panajachel near Lake Atitlan and and town of Antigua. Scenes also include marketplaces, churches and chuch-life, a woman weaving, local crafts, washing clothing at public fountains" Human Studies Film Archives, Smithsonian Museum.
---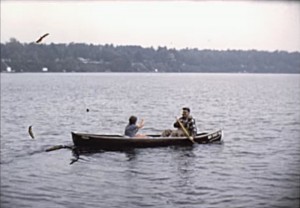 Date produced: 1971
Filmmaker(s):
Description:
A married couple and a friend go on a fishing trip. The film shows them playfully preparing for the journey, driving to the lake, and partaking in fishing and canoeing.
---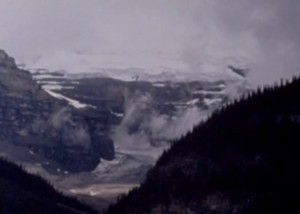 Date produced: 1964
Filmmaker(s):
Description:
"Focusing in on Lake Louise, this film presents the viewer with an in depth look at the diverse and majestic landscape of the Banff National Park region. Using time-lapse photography, we can see the movement of not only the plant life in the mountains, but also the movement of the clouds, and weather patterns of the area," via SUNY College of Environmental Science and Forestry.
---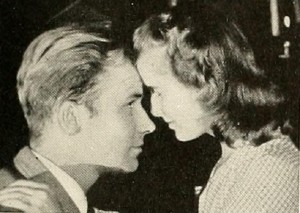 Date produced: 1940
Filmmaker(s):
Description:
"Lake Mohawk, Preferred, made by Leo J. Heffernan, is a picture of the attractions, residences, entertainments, dog shows, yachting regattas and water sports of Lake Mohawk in New Jersey. But Lake Mohawk, Preferred is also a film with a continuity idea utterly new to amateur movies, for the not unusual subject matter of the picture is held together with a "screwball" theme and "gags" that keep you wondering what is going to happen next and entertained in the meantime. A handsome couple have a movie camera. "Concentrate to make good movies," says their instruction book. This they do in a very pleasant way (see the frame enlargement on page 577), and the results are surprising. Their mental efforts transport them and the camera bodily about the lake, at just the right time and place to film whatever is going on. They have some astonishing experiences, too. Sometimes they can't seem to materialize, and they pick up odd characters in their voyages through ether. But their method works and they get beautiful and lively sequences of life at Lake Mohawk." Movie Maker, Dec. 1940, 603.
---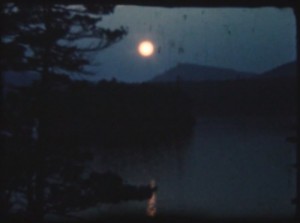 Date produced: 1942
Filmmaker(s):
Description:
"Land of My Dreams, Joseph J. Harley, ACL, will tell you, is a simple record of fun and friends. As such, it is an attractive piece of Kodachrome, colorful in its camera work, leisurely in its pace (400 feet, 8mm.) and frankly sentimental in its outlook. Lake Saranac and the Harley summer cottage comprise the land of Joe Harley 's dreams, although his myriad friends of ten years' standing play a large part in that Elysium. You see them throughout the film, going about their fishing and boating, picnics and swimming with an infectious zest and good humor. The record is climaxed with a detailed presentation of a grand communal party, at which each of the guests is required to put on some sort of skit or bit of entertainment." Movie Makers, June 1944, 246.

Note of warning: the "communal party" referenced in the description above includes a performance in blackface.
---
Date produced:
Filmmaker(s):
Description:
This film was produced at some time in the 1950s.
---
Date produced: 1940
Filmmaker(s):
Description:
"This film shows Ojibwe women at Squaw Point, Leech Lake tanning hides and making moccasins decorated with beadwork and an Arikara or Hidatsa woman at Fort Berthold, North Dakota tanning cow hide and doing quillwork on clothing." Minnesota Historical Society.
---
Total Pages: 6