---
---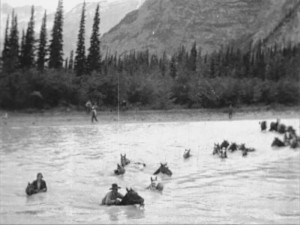 Date produced: 1931
Filmmaker(s):
Description:
"Shows an expedition through northeastern British Columbia by Mary Gibson Henry, Pennsylvania botanist and plantswoman. Mrs. Henry was interested in the legendary "Tropical Valley" of northern B.C., where the warmth of hot springs supposedly fostered vegetation not otherwise found in the region. The film was shot in the summer of 1931, during the first of four such journeys she made in the period 1931-1935. Mrs. Henry was accompanied by her husband, Dr. J. Norman Henry; four of her children; topographer Knox McCusker (of the Dominion Topographical Surveys Branch); Dr. B.H. Chandler, a surgeon friend; and outfitter S. Clark, as well as various wranglers. The second and third reels of this three-reel film show the party of 16 travelling by pack-train, crossing rivers, caching food, and fishing, as well as some camp scenes. At an encampment of "Grand Lake Indians" on the Tetsa River, they engage Charlie Macdonald, the chief's son, to guide them to Toad Hot Springs on the Toad River, but they do not proceed north to Liard Hot Springs. On the return trip south, stops include St. Paul's Lake, Henry River, and Lake Mary and Lake Josephine [named after the Henry's daughters]; these place names do not seem to have become official. Following the Peace River, they arrive at Hudson's Hope (having travelled 800 miles in 79 days), and continue down river to Taylor Flats." (BC Archives)

The title given above is a supplied title based on the film contents. The actual title of the film is unknown, since it survives as reels 2 and 3 of 3 -- and the actual title and credits (if any) would likely have been at the start of reel 1.
---
Date produced: 1949
Filmmaker(s):
Description:
"This film shows pictographs on Drum Island, Nett Lake and spirit houses at Kathio, Mille Lacs. Also includes footage showing Ojibwe games (stick game, moccasin game and bowl game) played at the 1949 Territorial Centennial at Itasca State Park and a pow-wow at Lake Calhoun during the 1949 Minneapolis Aquatennial." Minnesota Historical Society.
---
Date produced: 1930
Filmmaker(s):
Description:
"Along Utah Trails shows Utah scenery, including Hayden's Peak and Mirror Lake." University of Utah Marriott Library.
---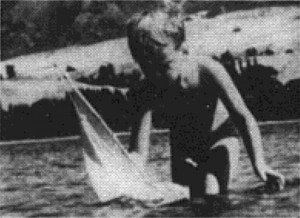 Date produced: 1960
Filmmaker(s):
Description:
"Lindsay takes us on one of his family holidays into the mountain and lake areas. We are among the snow-capped hills, lush valleys, and many wild flowers, motoring and water-skiing on the lake" PSA Journal, Nov. 1960, 41.
---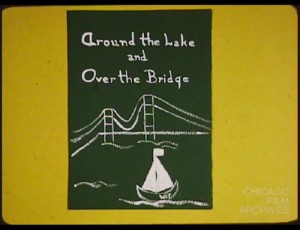 Date produced: 1965
Filmmaker(s):
Description:
"Travelogue of cities, towns, and outdoor activities found around Lake Michigan. There is a wide variety of footage, including sand dunes, beaches, parades, many shots of flowers, ships, industrial ports scenes, attractions of historic horse-and-buggy town Mackinaw City, a mansion on fire, Grand Hotel: World's Largest Summer Hotel, camping, rafting, farmers harvesting crops, and the Prudential Building in Chicago." Chicago Film Archives.
---
Date produced: 1939
Filmmaker(s):
Description:
A film documenting various excursions during a holiday in the Lake District of the UK.
---
Date produced: 1959
Filmmaker(s):
Description:
"On bicycle and afoot, Stan Midgley, humorist and photographer, explored some of the more inaccessible points of the Canadian Rockies. The result of his adventures is 'Awheel and Afoot in the Canadian Rockies'." Battle Creek Enquirer, Oct. 16, 1959, 26.
---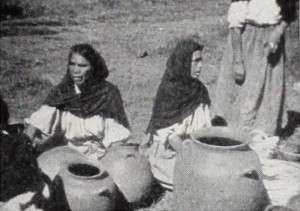 Date produced: 1950
Filmmaker(s):
Description:
"Ella Paul did not try to cover the whole of Mexico, as do so many who visit that fascinating country. In fact she chose to limit her study to one small locale — the town of Patzcuaro and the activities on its lake. This primitive yet industrious community is recorded in pleasing compositions and with sympathetic appreciation of its sunny warmth and charm. The familiar butterfly nets, dugout canoes and the heroic statue of Morelos are all there in Beneath Mexican Skies; but Mrs. Paul's camera gives them a fresh treatment." Movie Makers, Dec. 1950, 466.
---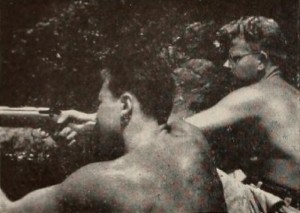 Date produced: 1947
Filmmaker(s):
Description:
"It takes a true craftsman to catch all the intimate and informal scenes that make a first rate vacation film, particularly when his exposure problems are complicated by the sunlight and shadows of a thickly wooded lake shore. But George Mesaros has succeeded in producing the sort of vacation record that most filmers only dream about. Mr. Mesaros has mastered his technical problems with an expert's hand and has turned out a stunning, vital movie of a summer outing in the Saranac Lake region. Faced with non-cooperative fellow campers, he had to be prepared to set up his tripod at a moment's notice; but the candid air of the proceedings on the screen is ample recompense for his vigilance. Bluff Island Idyll is a vivid testament to the importance of human interest and to the appeal of simple, everyday activities when they are properly sequenced and edited." Movie Makers, Dec. 1947, 513.
---
Date produced: 1937
Filmmaker(s):
Description:
Educational short film presenting Boulder Dam (now known as Hoover Dam) as an example of a "wealth of the land in the form of energy."
---
Total Pages: 6