---
---
Date produced: 1939
Filmmaker(s):
Description:
"Item is a production of Dr. Willinsky's cruise and trip to Argentina with his wife, Sadie. In the form of a travelogue, footage of cruise activities and entertainment, beaches, landmarks, and the local population is interspersed with captions and maps that were added in by Dr. Willinsky to provide context. Featured cities include Santos, Montevideo, Buenos Aires and Rio De Janero. Sadie is ocassionally spotted in the footage site-seeing and interacting with the locals." Ontario Jewish Archives.
---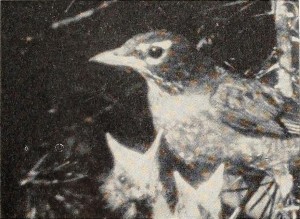 Date produced: 1952
Filmmaker(s):
Description:
"Trim, tightly knit and altogether engaging, Backyard Birding presents, with affectionate attention to detail, a nature-loving father and his small son searching out the common and uncommon birds of their New England neighborhood. The film's pleasant music and informed but unassuming narrative are in sympathetic harmony with the pictorial whole. In it, with apparent purpose, Herbert D. Shumway has employed a cloudy-bright lighting throughout. Thus, the countless closeups of his bird neighbors, as they build their nests and rear their young, are in soft, true and unshadowed color — as so befits the film's gentle theme. And, just in case you're wondering, these superb scenes (on 8mm. film, remember) are beautifully sharp, despite the wider lens apertures which must have been used." Movie Makers, Dec. 1952, 324, 337.
---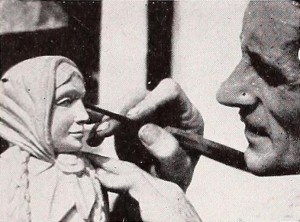 Date produced: 1943
Filmmaker(s):
Description:
"Nine times a place winner in seven years of Ten Best competition, Frank E. Gunnell has probably done his best work to date in Baie St. Paul. The film is a bright and sunny visit to the little French Canadian parish of that name, nestling in parochial contentment along the St. Lawrence. Central in this existence stands the baroque and inevitable church, while about it one finds the familiar family names of the village butcher and baker, doctor and dressmaker, recurrent along the cobbled highways. Here too is an intent, sharp featured little woodcarver, a housewife coolly competent about her embroidery and an aloof mademoiselle who presides with dazzling beauty over an ancient spinning wheel. Packed with this essential human interest, Baie St. Paul was filmed with the sparkling competence that one has for years expected from a Gunnell production. Its editing fits shrewdly into the pastoral mood of the subject matter, while its titles, both in their wording and execution, are colorful and in good taste. Baie St. Paul should take a high and honored place in the Gunnell catalog of fine films." Movie Makers, Dec. 1944, 477.
---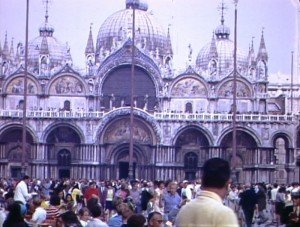 Date produced: 1968
Filmmaker(s):
Description:
"Travel through the Balkans." UC San Diego Library.
---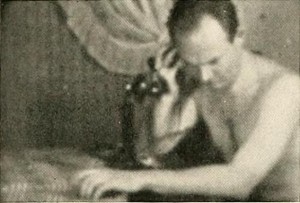 Date produced: 1937
Filmmaker(s):
Description:
"Beach Holiday, an 8mm. story in Kodachrome, deserves high praise because of its smooth and interesting treatment of material that is directly within the reach of every movie maker. Made by Raymond O'Connell, this subject is a fine example of natural continuity, done in a simple, straightforward manner. The interior shots, which show the family getting up in the morning, their planning and preparation for a day at the beach and, at the end of the film, their return home, afford excellent examples of good exposure and technical work on 8mm. interior scenes. Many of the transitions are well planned, notably a clever shot which shows the final packing of the picnic hamper at home. Its cover is raised in the kitchen, so that the hamper fills the entire frame. The cover is then lowered, revealing a beach scene in the background. The outdoor work gives an excellent exposition of a day at the beach, complete with swimming, sports and boardwalk amusements." Movie Makers, Dec. 1937, 628.
---
Date produced: 1925
Filmmaker(s):
Description:
"Mr and Mrs Behrens are seen on a beach with two young children and a toddler. The three youngsters climb on top of a large pile of sand. The tide is out and the rest of the beach is deserted. Location Skerries" (NWFA Online Database).
---
Date produced: 1934
Filmmaker(s):
Description:
"In 1934, amateur filmmaker Neil P. Horne made a full-length film to capture the spirit of Belleville, New Jersey." movingimagearchivenews.org
---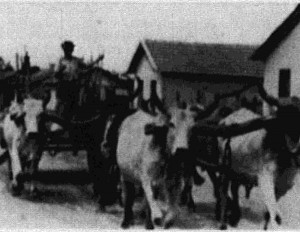 Date produced: 1956
Filmmaker(s):
Description:
"This travelogue of Belo Horizonte in Brazil contrasts modern cities with primitive roads and countrysides. The narration is excellent and the film has a well developed musical score." PSA Journal, Nov. 1956, 45.
---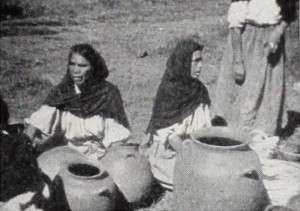 Date produced: 1950
Filmmaker(s):
Description:
"Ella Paul did not try to cover the whole of Mexico, as do so many who visit that fascinating country. In fact she chose to limit her study to one small locale — the town of Patzcuaro and the activities on its lake. This primitive yet industrious community is recorded in pleasing compositions and with sympathetic appreciation of its sunny warmth and charm. The familiar butterfly nets, dugout canoes and the heroic statue of Morelos are all there in Beneath Mexican Skies; but Mrs. Paul's camera gives them a fresh treatment." Movie Makers, Dec. 1950, 466.
---
Date produced: 1935
Filmmaker(s):
Description:
"Among the pictures awarded Honorable Mention is Bermuda, the Floating Gardens, a color travelog of that island, another of the competent publicity pictures made by Konstantin T. Kostich. ACL, which make the audience yearn to buy a steamship ticket and set sail. Mr. Kostich has mastered the art of this appeal, and Bermuda, the Floating Gardens is one of the best examples of his genius. Here are shown glimpses of the comfort of the ship, the colorful beauties of the island and some of the recreational facilities that are offered. There is splendid color photography throughout and numerous examples of cinematic decor which enliven the work but which do not detract from the film's primary purpose. Notable are such things as the shadow of the horse and carriage moving along the warm colored stone wall and a cleverly planned composition of a winding road banked with brilliant flowers. It would be dangerous to look at this picture around February." Movie Makers, Dec. 1935, 550-551.
---
Total Pages: 35