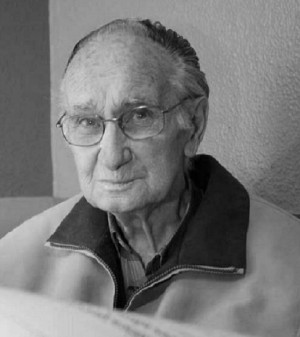 Gotzon Elorza
Dates active:
1958-1965
Gender:
Male
Films:
---
Profession:
Draftsman
Biographical Notes:
Nacido en Bilbao en 1923. Exiliado en Francia (Paris) tras la guerra civil española. Ante la persecución y el desuso del euskera decide hacer varios cortometrajes en esta lengua utilizando una cámara de 16mm que se había comprado tras hablarle del cine amateur unos amigos de la coral en donde cantaba. Describe su dedicación al cine amateur en euskera de la siguiente manera: "Como euskaldun me sentía morir. Creíamos que en veinte años el euskera se iba a convertir en una lengua muerta. Entonces, grité."
Dirigió cuatro documentales sobre temas diversos de la geografía y tradiciones vascas, sonorizados con comentarios en Euskera. Filmaba durante sus vacaciones en verano o cruzaba la frontera entre Francia y País Vasco en un 4x4 y a escondidas. En 1968 fue encarcelado en la Prisión Provincial de Basauri durante seis meses. Aprendió a tallar en madera y realizó las obras Gure Herria y Gure Baserri. Murió en Getxo a los 89 de años de edad.

Born in Bilbao in 1923. He was exiled to France (Paris) after the Spanish Civil War. Seeing that the use of Euskera was being persecuted and it was diminishing, he decided to make several short films in that language using a 16 mm camera that he bought after some friends from his choir group told him about amateur filmmaking. He describes his dedication to amateur filmmaking in Euskera as follows: "As an Euskaldun I felt like dying. We thought in 20 years Euskera would be a dead language and then I screamed".
He directed four documentaries about diverse topics on Basque geography and traditions, with commentary sound in Euskera. He filmed during his summer vacation, or crossing the border between France and the Basque country in a 4 by 4, while hiding. In 1968 he was imprisoned in the Basauri Province Jail for six months. He learned to carve in wood and produced works such as Gure Herria [Our Town] and Gure Baserri [Our Farmhouse] He died in Getxo at the age of 89.

Bibliographic Resources:
Zunzunegui, Santos. "En los comienzos del moderno cine vasco: Gotzon Elorza." Kobie. Serie Bellas Artes 1 (1983): 226-228

Torrado Morales, Susana. El Cine Vasco En La Bibliografía Cinematográfica (1968-2007). Serie Humanidades, vol. 16. San Sebastián: Universidad de Deusto, 2008, 83-84

Unsain, José María. El cine y los vascos. Cuadernos de sección 1. San Sebastián: Editorial Eusko-Ikaskuntza, 1985, 149-150