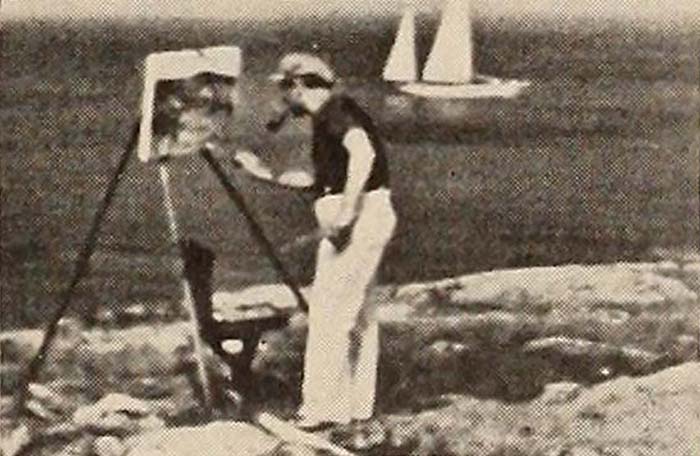 Date produced: 1938
Filmmaker(s):
Languages:
English
Length:
400 ft
Format:
8mm
Colour:
Kodachrome
Sound Notes:
Silent
Awards/Recognition:
ACL Ten Best 1938 - Honorable Mention General Class
Description:
"New England Holiday is the kind of travel film any movie maker should be proud to produce. Replete with human interest and a warm feeling of good fun, this two reel record is distinguished by a wealth of splendid compositions and natural camera treatment. Albert F. Watts has lavished on such typically New England subjects as Gloucester harbor, the fishing fleet or a clam bake the sensitive feeling of an artist for line and mass and the alert understanding of cinematics of a genuine movie maker. Smoothly integrated sequences have been edited with unerring suavity and liveliness, comprising a whole which is both vital and lovely to look at. The production is fundamentally weakened only by a selection of title wordings considerably less spirited and effective than the films which they accompany." Movie Makers, Dec. 1938, 620.
Resources:
Discussed by Watts in "New England Holiday" (Movie Makers, Oct. 1939, 504, 521-523).

Discussed in "Closeups" (Movie Makers, April 1938, 164).

The film was a "high ranking entry" in an Eastern seaboard interclub movie contest sponsored by the Metropolitan Motion Picture Club in 1938 (Movie Makers, April 1938, 181).
Locations:
New England, United States (Filming)
Gloucester, MA (Filming)
Buffalo, N.Y. (Filming)
The Berkshires, MA (Filming)
Boston, MA (Filming)
Harvard University, Cambridge, MA (Filming)
Rockport, MA (Filming)
Subjects:
Genre:
Form:
Screenings:
Screened by the New York 8mm. Motion Picture Club in 1939: New York City, N.Y.
Screened by the 8-16 Movie Club of Philadelphia in 1940: Philadelphia, PA
---
Do you know where this film is? Get in touch with us at amdb@ucalgary.ca.