---
---
Date produced: 1930
Filmmaker(s):
Description:
"Autumn, filmed by Bernard Van H. Schultz, successfully demonstrates that Kodacolor can be used for long shots of landscapes and similar subjects. This record of a New England autumn, with its accompanying riot of color, leaves very little to be desired as a representation of the spirit of the season. Of particular note was the evident care used in choosing appropriate viewpoints, not only with relation to the framing principle but also from the point of view of both color and motion. The continuity was rather static which was appropriate to the subject. The film was bound together remarkably well by the choice of successive scenes which followed a time sequence, starting with shots taken in the bright light of midday and ending with sunset shots. However, Mr. Schultz's principal achievement lay in the selection of the proper neutral density filters, yielding uniformly excellent color results which are all the more remarkable because of the preponderance of long shots." Movie Makers, Dec. 1930, 759.
---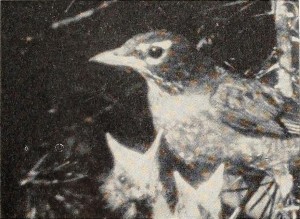 Date produced: 1952
Filmmaker(s):
Description:
"Trim, tightly knit and altogether engaging, Backyard Birding presents, with affectionate attention to detail, a nature-loving father and his small son searching out the common and uncommon birds of their New England neighborhood. The film's pleasant music and informed but unassuming narrative are in sympathetic harmony with the pictorial whole. In it, with apparent purpose, Herbert D. Shumway has employed a cloudy-bright lighting throughout. Thus, the countless closeups of his bird neighbors, as they build their nests and rear their young, are in soft, true and unshadowed color — as so befits the film's gentle theme. And, just in case you're wondering, these superb scenes (on 8mm. film, remember) are beautifully sharp, despite the wider lens apertures which must have been used." Movie Makers, Dec. 1952, 324, 337.
---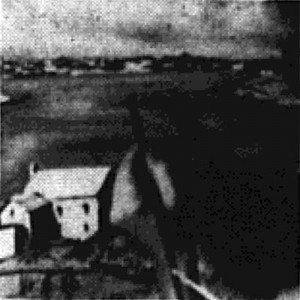 Date produced: 1963
Filmmaker(s):
Description:
""That Which Makes the Picture" introduces its audience to the art of painting. Using a charming New England harbor scene, the viewer is shown the beginning sketches, the application of the basic colors, and the finishing touches to completion. After viewing the film, one has a greater appreciation for the care and attention to detail required of the artist working in oil paints" PSA Journal, Oct. 1963, 41.
---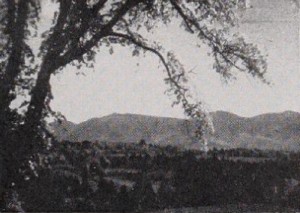 Date produced: 1947
Filmmaker(s):
Description:
"Hamilton H. Jones has again shown his marvelous ability to combine beautiful movies and fine music on the double turntable into a cinematic whole that, in New England Autumn, carries an audience through the calm delight of fall days to a climax that has great dignity and spiritual stimulation. We see autumn in its most restful and wistful mood, and the action is slowly paced in harmony with the dying year. There is leisurely strolling in the many hued woods. The leaves on the ground are scuffed through and gently scattered. We see the things that we all like to do in the forests in autumn. Finally, in an arresting sequence of autumn fruits — great, gleaming pumpkins and ruddy apples — the music turns to the inspiriting old Dutch hymn of thanksgiving. Rising first orchestrally and then voiced by a thousand singers, the chorus ends as our eyes are lifted to the simple spire of a New England church. Here is suavity, here is intelligent movie making and here are dignity and spiritual uplift." Movie Makers, Dec. 1947, 534.
---
Date produced: 1949
Filmmaker(s):
Description:
"Lester F. Shaal demonstrates, in New England Frames, what editing of existing footage can achieve. He has compiled from scenes of numerous sections of the Northeast a record of the year's seasons. Although the opening sequence of a train departing in a snowstorm seems to presage a more dramatic theme than that which follows, Mr. Shaal has captured the flavor of the New England countryside in all its seasonal beauty. Particularly competent in the winter sequence are the smooth follow shots of skiers. A little streamlining in the overall coverage would not have impaired the attractions of even this land of the early settlers." Movie Makers, Dec. 1950, 468.
---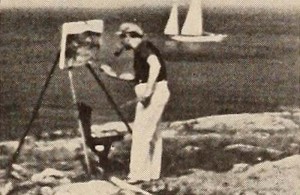 Date produced: 1938
Filmmaker(s):
Description:
"New England Holiday is the kind of travel film any movie maker should be proud to produce. Replete with human interest and a warm feeling of good fun, this two reel record is distinguished by a wealth of splendid compositions and natural camera treatment. Albert F. Watts has lavished on such typically New England subjects as Gloucester harbor, the fishing fleet or a clam bake the sensitive feeling of an artist for line and mass and the alert understanding of cinematics of a genuine movie maker. Smoothly integrated sequences have been edited with unerring suavity and liveliness, comprising a whole which is both vital and lovely to look at. The production is fundamentally weakened only by a selection of title wordings considerably less spirited and effective than the films which they accompany." Movie Makers, Dec. 1938, 620.
---
Date produced: 1957
Filmmaker(s):
Description:
Travelogue and social gathering document. Narrated by Joan Baldwin with orchestral music by Sibelius throughout. "Only 50 people lived here last winter and 12 children attend the school. Fishing..." oldfilm.org
---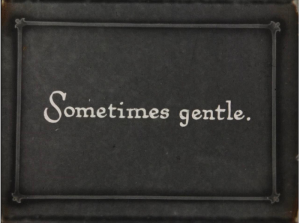 Date produced: 1928
Filmmaker(s):
Description:
"Third prize in the non-dramatic division was given to Hiram Percy Maxim, of 276 North Whitley Street, Hartford, Conn., for his beautiful scenic, "The Sea." Mr. Maxim submitted four 16 millimeter films in the contest and another of these, "Summer," was awarded an honorable mention. Mr. Maxim is the pioneer president of the Amateur Cinema League and a national leader in amateur cinematography." Photoplay, Nov. 1929, 86
---
Date produced: 1934
Filmmaker(s):
Description:
"A travelogue extolling the virtues of New England as a vacation spot. The film shows people swimming at York Beach; visiting a lighthouse; going deep-sea fishing on the "Pearl" with Captain Brewer and visiting Bald Head Cliff for clams, and Cape Neddick for a close-up look at marine life. The tourists appearing in the film may be the Crawley family. York Beach is located in Maine" Library and Archives Canada.
---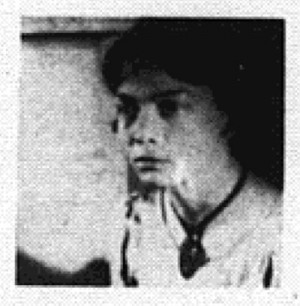 Date produced: 1963
Filmmaker(s):
Description:
"It is a late fall day, blustery and bleak, just before the first snow. The visit by the Angel of Death is heralded by the blowing leaves and the lonesome cry of the starlings. Dramatic camera work and original music scoring create the suspense and drama of this story in a setting of an old New England state in the early 1900s. This highly imaginative film by John Riley was awarded the MPD Student film Award" PSA Journal, Oct. 1963, 41.
---
Total Pages: 2