---
---
Date produced: 1928
Filmmaker(s):
Description:
"Mr. Taylor submitted an amusing scenic film in the 35 millimeter division, showing the varied and bizarre architecture of Hollywood. An honorable mention was awarded this film. This contest contribution was made last Summer and Fall during Mr. Taylor's spare time. He used a small automatic camera, equipped with ah F .3.5. lens, and an old Pathe of doubtful vintage" Photoplay, June 1928, 137.
---
Date produced: 1936
Filmmaker(s):
Description:
"Frances Christeson and Harry Merrick have shown in their film, Architecture and Fine Arts, what can be done with the motion picture camera by sensitive, yet systematic, movie makers. Produced under the supervision of A. C. Weatherland, dean of the College of Architecture and Fine Arts at the University of Southern California, the picture shows students at work and gives glimpses of class room technique in teaching most of the fine arts. Although no section of the film is long or detailed enough to serve the purpose of teaching, the film, as a whole, gives a very clear and concise picture of the scope of the work of the architecture and fine arts college of the University of Southern California. Technically and cinematically, this record is superb; beautiful compositions, carefully selected and composed scenes, combined with titles of distinction, make it a truly outstanding production. Included in the picture, that is for the most part in black and white, are color sequences of stained glass windows." Movie Makers, Dec. 1936, 542.
---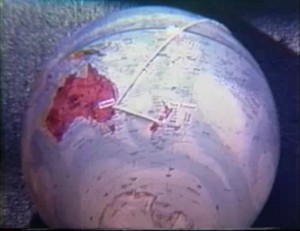 Date produced: 1988
Filmmaker(s):
Description:
"In May-June 1988, Robbins Barstow and his wife Meg, of Wethersfield, Connecticut, USA, made a six-week trip around the world. Places visited include Hawaii, Austrailia, New Zealand, Singapore, Thailand, India, and London, England." Archive.org
---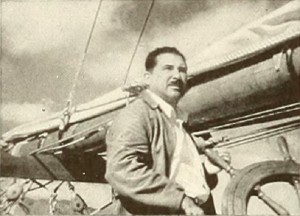 Date produced: 1940
Filmmaker(s):
Description:
"When the schooner yacht Enchantress put out from San Pedro for a five weeks' marlin fishing cruise in the Gulf of Lower California, fortunately James H. McCarthy was on board with camera, Kodachrome and a filming plan. The result was Before the Wind, as happy a movie yarn of a pleasure cruise as we have ever seen. A spirit of jollity and a general good time pervade this chronicle, which is adequately strung on the thread of a series of entries in the ship's log of the Enchantress. This casual continuity is entirely sufficient, for each episode is beautifully sequenced, and the whole film reflects a consistent happy go lucky holiday spirit. Exquisite shots of the schooner in translucent California Gulf waters, numerous studies of ship life, handsomely lighted interior views in cabins and engine room are all technical accomplishments in this picture. The sequences of marlin fishing and of clam digging on the Mexican shore are gems of good film planning and good cutting. The movie is presented with an intelligently planned musical accompaniment that really fits the film, but it is the natural handling of sequences of people on a carefree sea vacation that makes this picture superb entertainment." Movie Makers, Dec. 1940, 577.
---
Date produced: 1930
Filmmaker(s):
---
Date produced: 1933
Filmmaker(s):
---
Date produced: 1932
Filmmaker(s):
Description:
"R. B. Clardy's 8mm picture 'Cattle Country' in 200 feet showed a consistency of photograpy, a fine understanding of composition and a smoothness of continuity that might have done justice to an experienced professional. Especially worthy of comment were his titles. Because of his outstanding work Clardy was given the gold medal for Scenario Pictures as well as the gold medal for Photography." American Cinematographer, Dec. 1933, 321.
---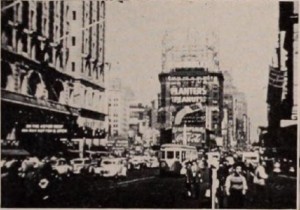 Date produced: 1940
Filmmaker(s):
Description:
"Harley H. Bixler, a technician, has been inspired with the might of America, and he has interpreted it according to his lights. In Cavalcade of America, taking our entire country as his canvas, he has painted in, with striking chromatic images, the physical and industrial high lights of our heritage. Here are the sinews of strength, awaiting only the activating force of human endeavor to turn them to the path of power. Here are the mills and the mines, the oil and the electricity, the farms and the factories without equal in our modern world. Mr. Bixler interprets his fine pictorial document with a narrative that is usually vivid but sometimes matter of fact and accompanies the whole with recorded music. Cavalcade of America is a striking study of a tremendous subject." Movie Makers, Dec. 1940, 602.
---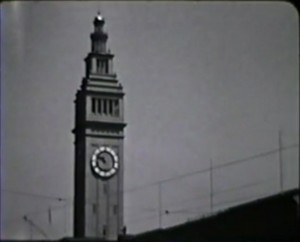 Date produced: 1936
Filmmaker(s):
---
Date produced: 1968
Filmmaker(s):
Description:
"The City was entered by its maker as an experimental film and ended up winning the Travel Film Award. Usually travel motion pictures have a difficult time in festival competitions, but this one came out almost on top. George Hood, who also won an Honorable Mention for Goin' Home, shows you 17 minutes of San Francisco that makes you feel you have lived there all your life - and he does all this without one word of narration, just sounds and music plus excellent filming" PSA Journal, Oct. 1968, 48.
---
Total Pages: 7