---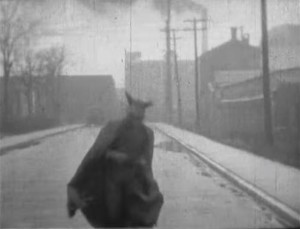 Date produced: 1933
Filmmaker(s):
Description:
Hell Bound Train "depicts the devil as the train's engineer both driving his locomotive toward hell and tempting the sinner-passengers that occupy various cars on the train. The film is divided into episodes each one representing a different kind of sin or sinner and set in a corresponding car of the train" Tepperman, 233-234.
---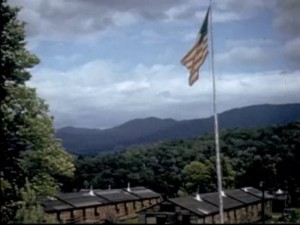 Date produced: 1944
Filmmaker(s):
Description:
"Filmed in color during the war years of 1941-1944, this silent film shows the Vermont State Guard holding muster at the Tunbridge Fairgrounds and at Camp Wills, which later became Camp Johnson in Colchester, Vermont. The film also shows a bond rally on the steps of the Statehouse in Montpelier, and maneuvers at the airfield in Berlin, Vermont, and at a camp in Moscow, Vermont. The State Guard began as Company H, 1st Regiment, Infantry in 1941 and was re-organized in 1943 as Company H, 2d Battalion. This film is an important documentation of the State Guard's early history and Vermont's home front activities during World War II. Although silent, intertitles are inserted with an explanation of the scenes to follow, as well as scrolling text of explanation at the beginning and end of the film." Vermont Historical Society.
---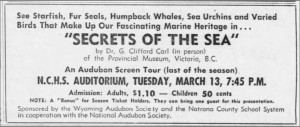 Date produced: 1953
Filmmaker(s):
Description:
"Marine and seashore life on the Pacific coast. Includes: tidal plants, crustaceans, fish; oolichan fishery and its importance; seabirds of Triangle Island and Queen Charlotte Islands; seals and seabirds on the Pribilof Islands, etc. Also footage of Victoria Inner Harbour area, houses and gardens." (BC Archives)

Compiled from Clifford Carl's BC Provincial Museum films for use on an Audobon Screen Tour. Appears to have been revised in 1959.
---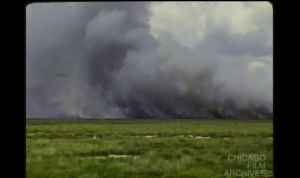 Date produced: 1954
Filmmaker(s):
Description:
"2 part edited footage of a road trip along the Gulf Coast from Louisiana to the border of Mexico. Includes much natural scenery, often from a moving car, but also documents visits to the Tabasco factory and two ranches. A woman also evokes the Longfellow poem, Evangeline, by taking a wistful walk." Chicago Film Archives
---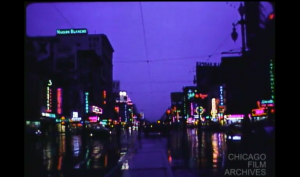 Date produced: 1954
Filmmaker(s):
Description:
"2 part edited footage of a road trip along the Gulf Coast from Louisiana to the border of Mexico. Includes much natural scenery, often from a moving car, but also documents visits to the Tabasco factory and two ranches. A woman also evokes the Longfellow poem, Evangeline, by taking a wistful walk." Chicago Film Archives
---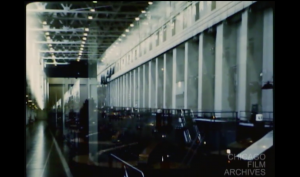 Date produced: 1950
Filmmaker(s):
Description:
"Edited travelogue footage of a trip down the Columbia River. Along with scenic views, industrial processes are documented such as harvesting grain, canning salmon, making plywood and the factory production of sweaters." Chicago Film Archives
---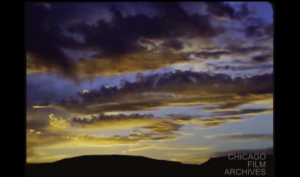 Date produced: 1950
Filmmaker(s):
Description:
"Edited travelogue footage of a trip down the Columbia River. Along with scenic views, industrial processes are documented such as harvesting grain, canning salmon, making plywood and the factory production of sweaters." Chicago Film Archives
---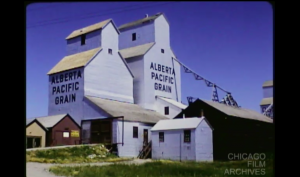 Date produced: 1956
Filmmaker(s):
Description:
"2 part edited travelogue film beginning in Ontario and working west to British Columbia, documenting the resources, landscape and recreation of Canada. Includes a large amount of natural scenery, but also diverse events such as fishing, a rodeo and water sports. Also gives a look into factories and resorts." Chicago Film Archives
---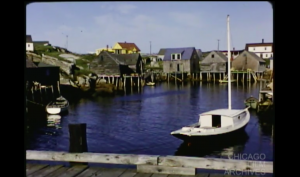 Date produced: 1956
Filmmaker(s):
Description:
"2 part edited travelogue film beginning in Ontario and working west to British Columbia, documenting the resources, landscape and recreation of Canada. Includes a large amount of natural scenery, but also diverse events such as fishing, a rodeo and water sports. Also gives a look into factories and resorts." Chicago Film Archives
---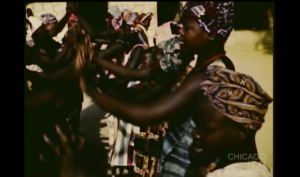 Date produced: 1947
Filmmaker(s):
Description:
"Silent film set in a small African village. The King takes his young son, the Prince, on a journey to teach him lessons on how to be a great leader by showing appreciation and care for the people they rule. The King guides the Prince to help care for the ill suffering from leprosy, learn skills like farming the land, making clothing and building shelter, and enrolls him in school to get an education and learn religion. The film shows many skills and medical processes of African villagers in detail from start to finish." Chicago Film Archives
---
Total Pages: 8