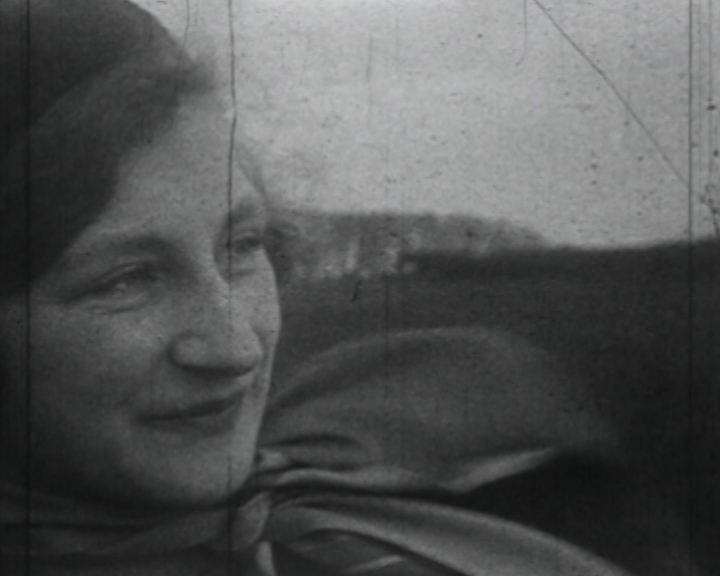 Identifier:
216907 (Source: East Anglian Film Archive)
Date produced: 1932
Filmmaker(s):
Production credits:
Country of Production:
United Kingdom
Languages:
English
Duration:
01:37:15
Length:
1750 ft
Format:
9.5mm
Colour:
B&W
Sound Notes:
Silent
Description:
"Amateur filmmaker H.A.V. Bulleid spins a web of intrigue in a feature-length tale that pits British secret servicemen against Russian agents desperate to obtain a top secret document. When Agent Malloon (Michael Kitchin) is given the task of protecting top-secret plans of utmost international importance, Jim Weston (Stephen Bostock) and Vernon Stone (Sinclair Loutit) - Malloon's closest friends - are busy competing for the affections of his sister, Jill (Carrie Hopkinson). Seemingly a hapless idiot, Weston is in fact a secret service detective, acting the fool in order to dupe Stone, a Russian super-spy. And when Stone and his Russian associates beat Malloon unconscious and steal the documents, it is up to Weston to lead the charge as car chases and deadly fist fights ensue. But can Jim Weston retrieve the papers, save the nation and - most importantly - finally conquer Jill Malloon's heart?" (EAFA Database).
Locations:
Barnwell, Cambridgeshire, UK (Filming)
Cambridge, Cambridgeshire, UK (Filming)
Fulbourn, Cambridgeshire, UK (Filming)
Hadley Green, Greater London, UK (Filming)
Genre:
Form:
Tags:
Repository:
East Anglian Film Archive
Video Link:
---