The films included in this database are winners of amateur movie contests or works that have been identified as significant by archives and historians.
---
---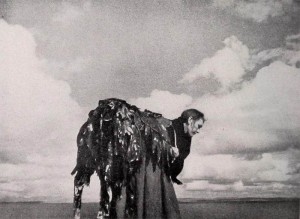 Date produced: 1934
Filmmaker(s):
Description:
"In this thrilling, pictured chronicle of the life of men on the bleak islands west of Ireland, Robert Flaherty has produced a motion picture epic. Based simply on the daily chores of the Aran Islanders, this production, released by Gaumont British Pictures Corp., has the rare value of real sincerity. Telephoto Shots : Many of the most dramatic shots in Man of Aran were made...with long focus objectives. With these lenses, scenes of harpooning and landing a shark were presented with a wealth of dramatic detail that has not been attained hitherto. Other telephoto achievements, if less impressive, are as important in story telling, and the movie maker will find this picture an exceptional document on the long focus lens" Movie Makers, Dec. 1934, 517.
---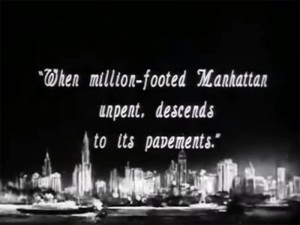 Date produced: 1921
Filmmaker(s):
Description:
"In 1921, Sheeler and Strand collaborated to make Manhatta, considered to be the first American avant-garde film. Inspired by Walt Whitman's poem "Mannahatta," which is quoted in one of the intertitles, the film portrays life in New York City in sixty-five nonnarrative shots. The sequences display one epic day in Lower Manhattan, beginning with a ferry approaching the city in early morning and ending with a sunset view from a skyscraper. Shot from extreme camera angles, the film captures the dynamic qualities of the new metropolis" Museum of Modern Art (New York), Department of Film.
---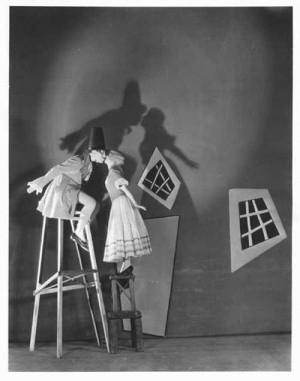 Date produced: 1928
Filmmaker(s):
Description:
"Zero is an aspiring artist, but he is a wraithlike being, and his ornate appearance makes him even more of a caricature. Just as sound had been approximated in A Hollywood Extra through close ups of a bugle, so zero's playing of the same instrument leads to his meeting with his true love, Beatrix. However, when she is recalled by the Grand Vizier of Afghanistan, their brief union presages the fatal failure of Zero's mingling with the outside world. Reading his future in a mammoth book of destiny filled with grotesque and discouraging words, an organ-grinder brings to play the inexhorable tune of fate to which zero must dance. Zero's life becomes a perpetual nightmare, surrounded by monstrous ghouls, whose giant, deformed faces leer, laugh, mutter, and point as they surround and overwhelm him. In the end, as Zero's name implies , his music, life, and love, count for a sum of nothing" Taves, 104.
---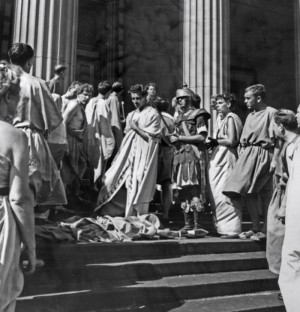 Date produced: 1950
Filmmaker(s):
Description:
Charlton Heston stars in David Bradley's amateur adaptation of Shakespeare's Julius Caesar. "Julius Caesar was produced with amateur actors and makes impressive use of available, neoclassical Chicago locations, including the steps of the Art Institute and the pillars of Solider Field. But the film, which cost at least fifteen thousand dollars to produce, was seen by both the ACL and the local Chicago press as a quasi-professional--if independent--production; indeed, it was on the merits of this film that Bradley won his much-sought-after contract with MGM" Tepperman, 252-253.
---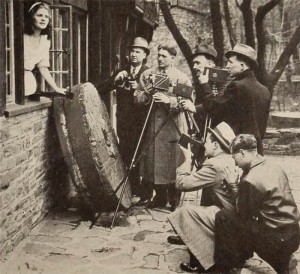 Date produced: 1938
Description:
An amateur club adaptation of Alfred Noyes poem The Highwayman. A "ballad of love and murder" that "emphasizes atmosphere and explores the sympathetic relationship between natural and dramatic elements". The poem "narrates the highwayman's secret meeting with his love Bess, a landlord's daughter, their discovery by a group of soldiers who hold Bess as bait for the highwayman, and her grisly death by musket...Throughout the poem the natural settings play an important role in amplifying its supernatural and dramatic content...Like its use of natural settings, a natural acting style was employed to set this film adaptation apart from its source materials and its rival media. Finally, the film's use of double exposure in order to create the impression of ghostliness in the tragic couple's final reunion marks a particularly cinematic solution to the problem of visual representation" Tepperman, 244-245.
---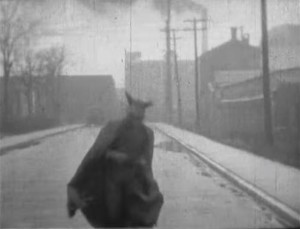 Date produced: 1933
Filmmaker(s):
Description:
Hell Bound Train "depicts the devil as the train's engineer both driving his locomotive toward hell and tempting the sinner-passengers that occupy various cars on the train. The film is divided into episodes each one representing a different kind of sin or sinner and set in a corresponding car of the train" Tepperman, 233-234.
---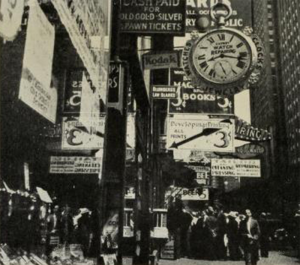 Date produced: 1933
Filmmaker(s):
Description:
Also known as Footnote to Fact [As I Walk].
---
Date produced: 1947
Filmmaker(s):
Description:
"Another form of humor is delightfully explored in The Farmer's Daughter, by Clarence Aldrich, ACL, a burlesque of the girl-hero-villain triangle. The chase sequence, without which no such film is ever complete, is beautifully handled with many a touch reminiscent of the Keystone days. The villain is properly villainous and libidinous, while the heroine is far more ingenuous than most of your friends are likely to be" Movie Makers, Dec. 1947, 506.
---
Date produced: 1945
Filmmaker(s):
---
Date produced: 1945
Filmmaker(s):
---
Total Pages: 168