---
---
Date produced: 1934
Filmmaker(s):
Description:
"A travelogue extolling the virtues of New England as a vacation spot. The film shows people swimming at York Beach; visiting a lighthouse; going deep-sea fishing on the "Pearl" with Captain Brewer and visiting Bald Head Cliff for clams, and Cape Neddick for a close-up look at marine life. The tourists appearing in the film may be the Crawley family. York Beach is located in Maine" Library and Archives Canada.
---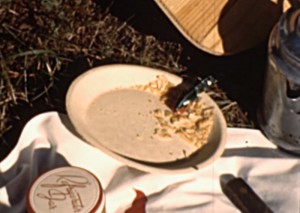 Date produced: 1949
Description:
A group of families takes separate vacations – the husbands go fishing, while the wives and children choose to hold a picnic. Both vacationing groups encounter obstacles that disrupt their plans.
---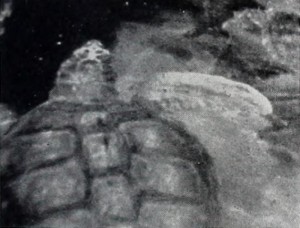 Date produced: 1945
Filmmaker(s):
Description:
"In a film of a familiar subject — a vacation trip to Florida — Ernest Kremer has done an excellent task of compiling a movie of varied sequences into a unified whole. His camera handling is competent, there are interesting viewpoints and he uses nice transitions to a new sequence, to avoid leaving preceding views too long on the screen. The continuous narrative that is presented with Southern Exposures sometimes draws attention from the pictured scenes, but the commentary in jingle style that accompanies the underwater scenes of fish adds a delightful touch. Mr. Kremer is to be commended especially for the compact and smooth editing of his film." Movie Makers, Dec. 1945, 496.
---
Date produced: 1953
Filmmaker(s):
Description:
"Item is a production of Dr. Willinsky's trip to Spain with his wife, Sadie. In the form of a travelogue, footage of landmarks, historic sites, and the local population is interspersed with captions and maps that were added in by Dr. Willinsky to denote locations and provide context. The production includes footage from Madrid, Cordoba, Segovia and Valencia. Sadie is occassionally spotted exploring sites and interacting with locals and travel companions who are probably family friends or relatives." Ontario Jewish Archives.
---
Date produced: 1929
Filmmaker(s):
---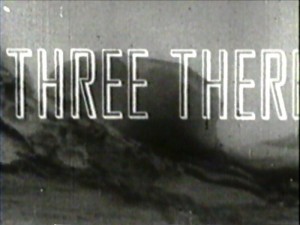 Date produced: 1940
Filmmaker(s):
Description:
Sub-title: "Galiano Island 1940" Summary: "Impressionistic record of a sojourn on Galiano Island over a Labour Day weekend, with Oscar Burritt, Dorothy Fowler [later Burritt] and Margaret Roberts." (British Columbia Archives)
---
Date produced: 1940
Filmmaker(s):
Description:
"Coastal people, places and scenery between Vancouver Island and the mainland. Includes footage of Indian villages, pictographs, birds and wildlife, logging operations, other vessels, etc. One sequence shows a Kelly raft of aviation spruce being broken up; another shows logs being unloaded from the log barge 'Monongahela' (formerly the ship 'Balasore', whose figurehead is shown sitting on shore). The B.C. Packers cannery at Quathiaski Cove is shown. Troops arrive at Nanaimo from Vancouver on the 'Princess Victoria' and parade through the streets" British Columbia Archives.
---
Date produced: 1951
Filmmaker(s):
Description:
"Color film of the Turner children go a 'family' vacation. The children dressed as Ma, Pa, and child push a push cart to the Bryce Canyon National Park in Utah." Church History Library.
---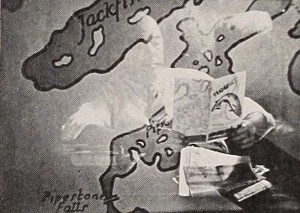 Date produced: 1939
Filmmaker(s):
Description:
"No better example of human interest in a vacation film will be seen for a long time to come than was exhibited in Two Perfect Weeks, made by Walter F. Hinkle. Strangely enough, there was practically no material of actually catching fish, yet the film gives one the impression that the party consisted of all genuine fishermen and that no more dyed in the wool sportsmen could be found than these happy vacationists. Starting with a clever introduction, the film moves rapidly along into camp. Here, a most handsome array of interest packed close shots serves to tell the story of tired business men at play, until the entire audience is ready to sit down and enjoy a meal of freshly cooked fish. The film ends in a novel way. To signalize the return to civilization, each member of the party is seen shaving off the beard that grew during the two weeks at camp. Although each of the group is introduced by means of a different type of activity, the picturization is at no time slow or dull. The secret lay in the fact that there was no "monkey business" in front of the camera, but rather a good collection of intimate views of the persons going about their various tasks. The color titles are well executed." Movie Makers, Dec. 1939, 632-633.
---
Date produced: 1933
Filmmaker(s):
Description:
"Under the Maple Leaf, by Hamilton H. Jones, ACL, is a partially refilmed and entirely reedited version of last year's award winner, Canadian Capers. A splendid picture a year ago, its new and additional sequences now bring to the film a photographic beauty plainly of the very first rank. A sequence of the morning mist rising from a lake deserves particular mention. Mr. Jones's considerable skill with his camera has increased in stature and may not yet have reached its full flowering. For this accomplishment his work has been given a place of honor in these selections. In the reluctant estimation of the judges, however, the editing and cutting of Under the Maple Leaf so far lagged behind its generally matchless beauty as to rob the film of its fullest emotional power. This factor only prevented Mr. Jones from repeating this year his full triumph of a year ago." Movie Makers, Dec. 1933, 523-524.
---
Total Pages: 8