---
---
Date produced: 1925
Filmmaker(s):
Description:
"Footage of the Behrens family on holiday in Sandsend; June 1925. Includes various scenes of the family on the beach - Two men are seen wading through the sea, carrying a man and a boy to dry land. A large rowing boat is seen anchored in the background. - Three little girls stand on top of a sand castle, trying desperately to keep their feet dry, while a young boy shovels sand around them in an attempt to keep the in coming tide at bay. - A group of women are seen standing on a breezy hillside, dressed in outdoor clothing, carrying rucksacks and walking sticks. The film also features a brief shot of a London North Eastern Railway (L.N.E.R.) steam train departing from a platform" (NWFA Online Database).
---
Date produced: 1934
Filmmaker(s):
Description:
"A travelogue extolling the virtues of New England as a vacation spot. The film shows people swimming at York Beach; visiting a lighthouse; going deep-sea fishing on the "Pearl" with Captain Brewer and visiting Bald Head Cliff for clams, and Cape Neddick for a close-up look at marine life. The tourists appearing in the film may be the Crawley family. York Beach is located in Maine" Library and Archives Canada.
---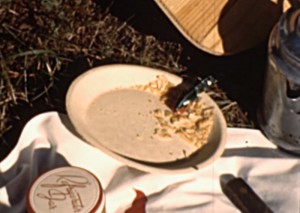 Date produced: 1949
Description:
A group of families takes separate vacations – the husbands go fishing, while the wives and children choose to hold a picnic. Both vacationing groups encounter obstacles that disrupt their plans.
---
Date produced: 1925
Filmmaker(s):
Description:
"Various scenes of the Behrens family on holiday in Skerries in the summer of 1925. Includes nice footage of a group of toddlers and babies playing with bouncy balls, in a cliff top garden overlooking the sea. One of the children is seen pushing a very ornate push chair backwards and forwards across the grass - lots of toys litter the ground around them. Further scenes include some children in bathing costumes and caps, paddling along the waters edge; a family group sitting on a rocky shore smiling at the camera and a couple of adults swimming in the sea and drying themselves on the beach" (NWFA Online Database).
---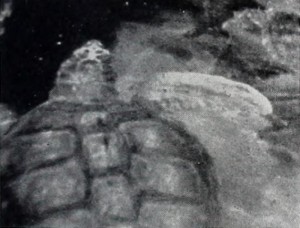 Date produced: 1945
Filmmaker(s):
Description:
"In a film of a familiar subject — a vacation trip to Florida — Ernest Kremer has done an excellent task of compiling a movie of varied sequences into a unified whole. His camera handling is competent, there are interesting viewpoints and he uses nice transitions to a new sequence, to avoid leaving preceding views too long on the screen. The continuous narrative that is presented with Southern Exposures sometimes draws attention from the pictured scenes, but the commentary in jingle style that accompanies the underwater scenes of fish adds a delightful touch. Mr. Kremer is to be commended especially for the compact and smooth editing of his film." Movie Makers, Dec. 1945, 496.
---
Date produced: 1953
Filmmaker(s):
Description:
"Item is a production of Dr. Willinsky's trip to Spain with his wife, Sadie. In the form of a travelogue, footage of landmarks, historic sites, and the local population is interspersed with captions and maps that were added in by Dr. Willinsky to denote locations and provide context. The production includes footage from Madrid, Cordoba, Segovia and Valencia. Sadie is occassionally spotted exploring sites and interacting with locals and travel companions who are probably family friends or relatives." Ontario Jewish Archives.
---
Date produced: 1929
Filmmaker(s):
---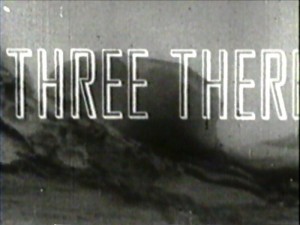 Date produced: 1940
Filmmaker(s):
Description:
Sub-title: "Galiano Island 1940" Summary: "Impressionistic record of a sojourn on Galiano Island over a Labour Day weekend, with Oscar Burritt, Dorothy Fowler [later Burritt] and Margaret Roberts." (British Columbia Archives)
---
Date produced: 1940
Filmmaker(s):
Description:
"Coastal people, places and scenery between Vancouver Island and the mainland. Includes footage of Indian villages, pictographs, birds and wildlife, logging operations, other vessels, etc. One sequence shows a Kelly raft of aviation spruce being broken up; another shows logs being unloaded from the log barge 'Monongahela' (formerly the ship 'Balasore', whose figurehead is shown sitting on shore). The B.C. Packers cannery at Quathiaski Cove is shown. Troops arrive at Nanaimo from Vancouver on the 'Princess Victoria' and parade through the streets" British Columbia Archives.
---
Date produced: 1951
Filmmaker(s):
Description:
"Color film of the Turner children go a 'family' vacation. The children dressed as Ma, Pa, and child push a push cart to the Bryce Canyon National Park in Utah." Church History Library.
---
Total Pages: 8