---
---
Date produced: 1954
Filmmaker(s):
Description:
"Film was created for the Toronto Star to recruit paper delivery employees. Film shows paper boy delivering the Toronto Star and buying a radio and bicycle with his earnings. Film was produced by Thatcher Film Productions, Toronto, Ontario, Leslie P. Thatcher. It was presented by the Toronto Star" Archives of Ontario.
---
Date produced: 1968
Filmmaker(s):
---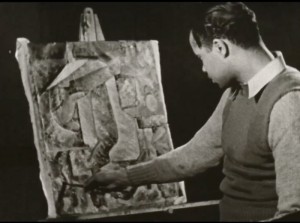 Date produced: 1940
Filmmaker(s):
Description:
"Educational film surveying the instruction of the fine and performing arts at leading African American institutions, including Calhoun, Dillard, Fisk, Hampton, and Howard. The film argues that exposure to theater, music, dance, and the fine arts produces well-rounded students and enriches their lives." National Film Preservation Foundation.
---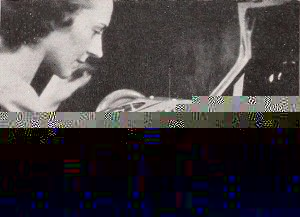 Date produced: 1943
Filmmaker(s):
Description:
"Morton Read's industrial picture, The Art of Universal Winding, serves a special purpose very convincingly. His client had difficulty in attracting girls to his factory, because the work of wire winding had, in the past, not gained social acceptance in many New England communities. Mr. Read's task was to show that wire winding is an important wartime occupation, that it is interesting, safe and pleasant and that women of superior types are to be found in it. The chief performer in the film is a fine looking woman of dignity and evident character who illustrates the work which must be learned by new employees. The movie is not only educational, as a true training film should be, but it adds its special message naturally and effectively." Movie Makers, Dec. 1943, 474.
---
Date produced: 1936
Filmmaker(s):
Description:
"As We Forgive, produced by the Religious Motion Picture Foundation and filmed by Kenneth F. Space, with the technical assistance of Dan Lindsay, is a fine example of weaving the theme of the picture into the very warp and woof of its photographic material. The makers of this photoplay had a sincere and simple theme to present, and the excellence of their presentation lay in the fact that every detail of the handling, both in technique and continuity, was done sincerely and simply. It is this carefully worked out unity of treatment with theme that enables the film to serve as a model for producers of photoplays with a message. The filmers particularly are to be congratulated on their handling of child actors, one of the most difficult problems to be solved successfully in any field of the drama. From the technical point of view, we may remark the well exposed interiors, in which the lighting was carefully planned to give the effect of normal illumination; the fine photographic quality displayed in the closeups and camera angles and the smooth unity of the entire technical handling." Movie Makers, Dec. 1936, 542.
---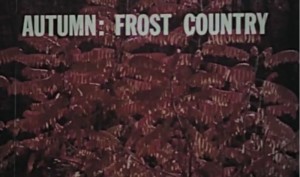 Date produced: 1969
Filmmaker(s):
Description:
"Autumn...Frost Country and Dunes both films made by David Adams of Santa Monica, Calif. rated high in the Class "C" list of winners. Both in color with optical sound. "Autumn...Frost Country" is an 8-minute film of changing leaves narrated with a poem written and recited by Robert Frost. "Dunes" is a 7-minute film depicting the vastness of the desert at Death Valley. The film does an excellent job of conveying the fact that, in spite of the soltitude of the desert, there is plenty of life to be observed there if one has patience," PSA Journal, Mar. 1970, 43.
---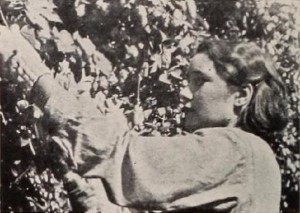 Date produced: 1941
Filmmaker(s):
Description:
"Paul Thompson's Behind the Bale would be an amazing performance for a large studio, equipped with many facilities and numerous staff members, and this is true by reason of the exceedingly careful collaboration between the film editor and the comment writer. For a small producer of industrial pictures, Behind the Bale is a triumph in the technique of post recording, as well as a beautifully made picture that would stand on its own feet without narration and with relatively few titles. A Northwest brewer wishes to make it clear that the quality of hops has much to do with the quality of beer. Therefore, Mr. Thompson shows us the Yakima (Wash.) Valley briefly and then gets down to the special crop which the film pictures. We follow hops through planting, growing, picking and baling, in a Kodachromatic exposition that has rare beauty, and we end with four men enjoying the beer of Mr. Thompson's client. In the entire course of this fine piece of cinematography, there is a wizardry of cutting the film to fit the narration — and the reverse — that produces exposition timed with scene in a fashion that would do credit to the best industrial filmers anywhere." Movie Makers, Dec. 1941, 564.
---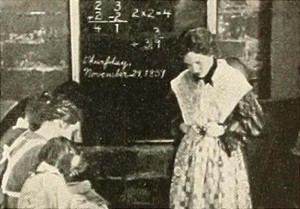 Date produced: 1937
Filmmaker(s):
Description:
"The Birth of St. Mary's, by Robert F. Gowen. is a deeply moving and well nigh incredible accomplishment in amateur film production. Described as a chronicle in retrospect by the church that it pictures, the film moves bravely into the treacherous domain of costume drama and emerges triumphant. To recreate the gracious life of another day, to catch the feeling of its clothes and the flavor of its customs, to stage all of this against settings not only dramatically sound but full of beauty as well — such were but part of the problems of the producer. Perhaps greatest of all was the task of carrying on each step of this work with the willing, but often wilting, help of an entire community, the accomplishment, through infinite patience, of holding this group together for an entire year. Mr. Gowen has done it all superbly well. To this triumph of teamwork he has added sensitive direction, finished acting by his players and genuinely first rank color photography of largely interior setting. A double turntable musical score, carefully selected for historical accuracy, accompanies the production. The Birth of St. Mary's is a loving and lovely testimony, destined to increase steadily in stature as it becomes itself a part of the past." Movie Makers, Dec. 1937, 602-603.
---
Date produced: 1954
Description:
"BC Packers (Western Canadian Whaling Ltd.) whaling operations, based at Coal Harbour. Whaling ship departs; whale is sighted and harpooned; whale struggles and dies. Flensing and processing of whale carcass at Coal Harbour -- products are frozen ground whale meat and mink feed. Sequence on preparation of harpoons, followed by another whaling trip aboard the Polar V. Several sequences appear to be in slow motion." (BC Archives)

The Western Canada Whaling Company was a sub-division of British Columbia Packers Limited.

The filmmaker is not identified. Film begins with the credit "British Columbia Packers presents..."
---
Date produced: 1940
Filmmaker(s):
Description:
"Portrait of Calhoun School, founded in 1892, and its vocational work among rural African Americans of Lowndes County, Alabama. The film shows the living conditions of the poor and illustrates how the school makes a difference in health education, agriculture, and road construction." The Field Guide to Sponsored Films.
---
Total Pages: 8